In terms of value, the Europe Nannochloropsis Market is projected to reach $ 4.79 million by 2030, at a CAGR of 9% during the forecast period 2023–2030. In terms of volume, the Europe Nannochloropsis Market is projected to reach 39.93 tons by 2030, at a CAGR of 9.6% during the forecast period 2023–2030. The growth of this market is driven by the increasing demand for algae protein, the rising need for protein-rich and lipid-rich aquafeed, and the growing demand for omega-3 fatty acids. Moreover, the growing demand from the biodiesel industry creates lucrative growth opportunities for Nannochloropsis manufacturers in Europe.
Here are the top 10 companies operating in the Europe Nannochloropsis Market
BlueBioTech Group (Germany)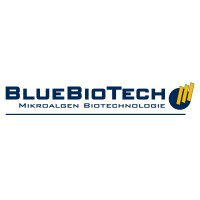 Founded in 2000 and headquartered in Schleswig-Holstein, Germany, BlueBioTech is engaged in the research on microalgae and the production and distribution of microalgae. The company offers microalgae products through its subsidiaries BlueBioTech GmbH and BlueBioTech International GmbH.
 BlueBioTech International GmbH, Kaltenkirchen, specializes in the development, production, and sale of natural food supplements. The company also develops, produces, and sells microalgae-based nutraceuticals, special health products, and natural cosmetics. BlueBioTech sells nutraceuticals under its brand Dr. Peter Hartig on the teleshopping channel HSE24 and directly to end-users. The company looks after distributing microalgae products, including Spirulina platensis, astaxanthin-containing microalgae Haematococcus pluvialis, Chlorella pyrenoidosa, and Dunaliella salina.
 BlueBioTech GmbH, Büsum, deals with research and development as well as the production of high-quality special products based on microalgae, especially for international aquaculture. The company's product portfolio includes algae-based sterile cultures and feed cultures, algae paste and concentrates, and algae powder freeze-dried. It also offers Nannochloropsis  starter concentrate, frozen paste, freeze-dried for large-scale algae production and animal feed.
Reed Mariculture Inc. (U.S.)
Founded in 1995 and headquartered in Campbell, U.S., Reed Mariculture is engaged in producing and marketing marine microalgae concentrates. The company provides whole-cell, whole-food microalgae feed and enrichments from marine algae and also supplies algal feed and zooplankton to universities, marine ornamental growers, and over 500 fish, shrimp, and shellfish hatcheries worldwide. The company provides rotifer starter cultures, over 10 million to over 1 billion rotifers, and support and services.
The company has been offering microalgae, a frozen feed for rotifers, to ensure rapid reproduction of rotifers with superior rich nutritional value since 1998.
Necton S.A. (Portugal)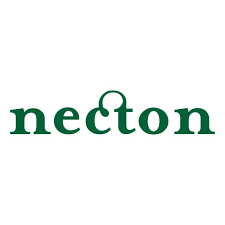 Founded in 1997 and headquartered in Olhão, Portugal, Necton produces and markets traditional sea salt and microalgae. The company produces several microalgae species, including Nannochloropsis, Chlorella, Phaeodactylum, Haematococcus, Porphyridium, Dunaliella, Isochrysis, Pavlova, Chaetoceros, Neochloris, Odontella, and Botryococcus under phototrophic conditions in closed production systems.
Necton offers microalgae products under its brand PhytoBloom in liquid, paste, and powder forms. The company's offerings cater to the aquaculture, home aquarium, cosmetics, and food & nutraceutical industries.
Astaxa GmbH (Germany)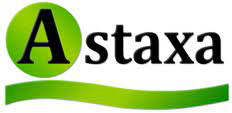 Headquartered in Ritschenhausen, Germany, Astaxa produces and markets microalgae-related products worldwide, from algae biomass to processed products, such as extracts, to photobioreactor technology. The company produces microalgae biomass, particularly from marine species, mainly for the cosmetic industry.
Additionally, in photobioreactor construction, the company is a global technology provider for glass tube photobioreactors (PBRs). Since 2010, Astaxa GmbH has been the sales partner of Salata AG, a provider of photobioreactors systems for microalgae production. The extracts produced by Astaxa are branded and distributed via the company BioTech PCC.
Proviron Industries NV (Belgium)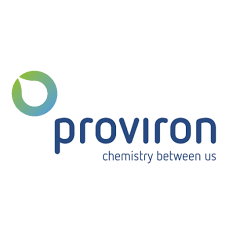 Founded in 1977 and headquartered in Hemiksem, Belgium, Proviron is engaged in designing, manufacturing, and marketing chemicals for medium-volume niche markets. The company operates through seven business segments: Provifrost, Proviflow, Tolling, Provichem, Proviplast, Microalgae and Animal Health. The Microalgae segment provides algae-based products.
The company's algae production is HACCP and FCA-certified. Microalgae produced at Proviron are cultivated using its proprietary ProviAPT, Proviron's advanced photobioreactor technology. The company offers freeze-dried macroalgae mainly for the cultivation of rotifers.
Meticulous Research in its latest publication on Europe Nannochloropsis Market has predicted the growth of 9% during the forecast year 2023-2030. 
Allmicroalgae Natural Products S.A. (Portugal)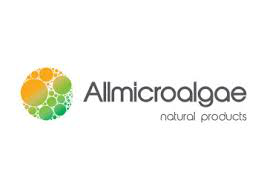 Founded in 2010 and headquartered in Lisboa, Portugal, Allmicroalgae is engaged in the cultivation of Chlorella vulgaris, Nannochloropsis oceanica, Phaeodactylum sp., Spirulina, and Tetraselmis sp. in closed tube systems or fermentation vessels. The company focuses on microalgae products and solutions for supplements, food, and feed applications. Further, it has a production facility in Leiria, 100 km north of Lisbon, Portugal. Allma, a brand of the company, offers chlorella and spirulina ingredients.
Algatechnologies Ltd. (A Part of Solabia Group) (Israel)

Founded in 1998 and headquartered in Kibbutz Ketura, Israel, Algatechnologies is engaged in developing and cultivating microalgae. The company produces Nannochloropsis  and natural astaxanthin sourced from haematococcus pluvialis in the form of oleoresin extract, powder, softgels, and gummies. AstaPure, a brand of the company, caters to the nutrition, food & beverages, and cosmetics industries.
Algatechnologies also provides logistics, warehousing, and lab support services, offering customers a reliable supply and prompt response. With its strong distribution networks across 35 countries, the company has a geographic presence across North America, Asia-Pacific, Europe, Latin America, and the Middle East & Africa.
Monzón Biotech S.L. (Spain)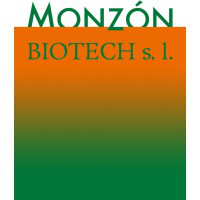 Founded in 1992 and headquartered in Huesca, Spain, Monzón is a company that produces high-quality microalgae. The company specializes in culturing, harvesting, centrifugation, pasteurization, freeze-drying, packing, and commercializing microalgae for various sectors, including animal feed, aquaculture, aquariology, agriculture, human food, nutraceuticals, and cosmetics.
Monzón also produces Nannochloropsis sp. and Dunaliella salina and microalgae products in freeze-dried powder, freeze-dried powder capsules, refrigerated paste, and frozen pastes forms. The company is ISO 22000, Food Safety Management System certified. The company's offerings have applications in green water techniques, feeding rotifers, feeding filter feeders, feeding corals, and extruded formulations for animals and humans. The company has a geographic presence across Europe.
A4f Algae for Future (Portugal)

Founded in 2008 and headquartered in Lisboa, Portugal, A4F is a biotechnology company engaged in microalgae research & development and production up to the industrial scale. A4F develops bioengineering projects for the industrial production of microalgae, microalgae-based products, and applications. The company provides microalgae species mainly for food and beverages, animal feed, health supplements, pet food, infant food, biofuels, aquaculture, pharmaceutical, and cosmetic industry.
It also provides consultancy services in all stages of microalgae industrial project implementation. The company specializes in designing, constructing, operating, and transferring industrial microalgae production units, using different technologies according to client objectives. The company has a geographic presence across Europe.
AlgaSpring B.V. (Netherlands)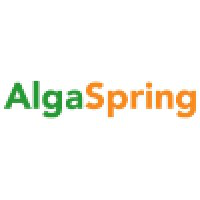 Founded in 2012 and headquartered in Almere, Netherlands, AlgaSpring is engaged in the production and distribution of marine microalgae Nannochloropsis. It has a 1.3-hectare (4 acres) photobioreactor system for microalgae production, including Nannochloropsis gaditana.
NannoStar and NutriSpring, the company's brands, offer Nannochloropsis to the aquaculture and human nutrition sectors. The company's offerings cater to the feed, food, personal care, and aquaculture industries.
Authoritative Research on the Europe Nannochloropsis Market – Regional Opportunity Analysis and Industry Forecast (2023-2030)
Need more information? Meticulous Research®'s new report covers each of these companies in much more detail, providing analysis on the following:
Recent financial performance
Key products
Significant company strategies
Partnerships and acquisitions
The Comprehensive report provides europe market size estimates, market share analysis, revenue numbers, and coverage of key issues and trends.
Please download report pages and learn more: https://www.meticulousresearch.com/download-sample-report/cp_id=5489