The Digital Identity Management Solutions Market is projected to reach $70.8 billion by 2030, at a CAGR of 15.4% from 2023 to 2030.
The growth of the digital identity management solutions market is driven by the increasing frequency & sophistication of authentication & identity frauds in the BFSI sector, government initiatives encouraging the adoption of digital identity management solutions, and the integration of biometric capabilities into mobile devices. Additionally, the growing adoption of cloud-based digital identity management solutions and the increasing utilization of contactless biometric solutions are expected to create market growth opportunities.
However, the high capital requirements for deploying digital identity management solutions restrain the growth of this market. Misconceptions & a lack of knowledge regarding digital identity management solutions are major challenges for the players operating in this market.
Here are the top 10 companies operating in the global Digital Identity Management Solutions Market–
Thales Group (France)

Founded in 1893 and headquartered in Paris, France, Thales is a leading provider of digital identity management solutions & services. The company provides data security and biometrics, encryption, identity management and IoT security, and mobile subscriber authentication solutions. The company has over 200 biometric deployments in 80 countries. The company provides fingerprint, palm print, face, and iris capture scanning devices for identification, verification, and enrollment applications. Furthermore, it offers software and development tools that can be used to enroll biometric data, perform biometric verification and identification, and more. It delivers identity and biometric solutions to governments, public authorities, and private organizations.
The company also delivers secure, convenient and feature-proof mobile identity, digital identity wallet, platform, and services. It has a portfolio of border management, visa management, and document verification systems, which provide secure, seamless pre-travel and border control solutions for border agencies, government authorities, and airports. Furthermore, Thales offers a complete end-to-end ePassport solution to ensure highly secure travel documents. The company operates in the market through four business segments: Aerospace, Defense & Security, Digital Identity & Security, and Other. The company's Digital Identity & Security segment offerings include connectivity and security for the IoT; big data analysis; payment solutions for electronic and physical transactions; online banking security, access management, data encryption, and software license distribution solutions; and national identity programs, including secure identity documents.
NEC Corporation (Japan)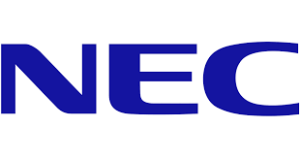 Founded in 1899 and headquartered in Tokyo, Japan, NEC is a global leader in the field of biometric authentication. The company has developed different biometric authentication technology solutions integrated with intelligent analytics and systems integration capability that enable the swift delivery of reliable identity verification solutions and urban infrastructure surveillance. Furthermore, it offers civil and digital ID management solutions that provide citizens with secure proof of identity to help them access public and private services fairly and conveniently. The company also offers biometrics authentication technologies such as fingerprint recognition, palmprint recognition, and face recognition. It has also developed iris recognition, voice recognition, and original ear acoustic authentication technologies. NEC's NeoFace products and solutions are used globally to meet a wide range of needs, such as PC access authentication, building entry/exit management, room entry with face passes, and security management at the national level. Additionally, NEC provides digital identity management through blockchain. The company has implemented over 1,000 systems with its fingerprint and face recognition technologies in more than 70 countries and regions globally. NEC operates in the market through six business segments: Public Solutions Business, Public Infrastructure Business, Enterprise Business, Network Services Business, Global Business, and Others. The Public Infrastructure Business segment provides social security and tax, fingerprint identification, air traffic control, satellite communications/earth observation, outdoor communication, postal tracking, and other solutions.
IDEMIA (France)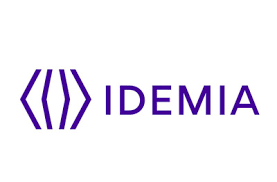 Founded in 2007 and headquartered in Courbevoie, France, IDEMIA delivers cutting-edge technologies to protect the identity of customers. The company specializes in biometrics, cryptography, systems, analytics, and smart devices. The company offers credentialing and biometric solutions and secure capture and transmission of electronic fingerprints for employment, licensing, certification, and other verification purposes. The company's IDEMIA Identity Platform is designed to manage the entire lifecycle of a digital identity. The digital identity management solutions offered by the company enable enterprises, including banks, FinTechs, mobile operators, and retailers, to enroll, manage, and authenticate their customers' digital identities. Furthermore, it provides end-to-end identity management systems, trusted ID credentials, secure digital identity systems, and enrollment & authentication solutions.
GB GROUP PLC (U.K.)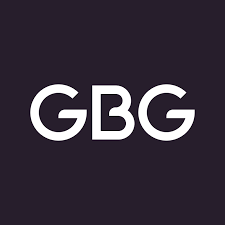 Founded in 1989 and headquartered in Chester, U.K., GB Group is a global specialist in digital identity. The company provides digital identity verification technologies and global data coverage to deliver businesses a smooth customer onboarding experience. The company is a leading provider of identity data intelligence services. The company offers fraud, risk, and compliance solutions, including business decision automation, document validation, application fraud detection, customer behavior monitoring, and fraud sharing and access services. It also offers location and customer intelligence services, including global address validation, global telephone number validation, bank account validation, and email validation services. Furthermore, it offers ID (identity document) verification, ID registration, ID engagement, ID trace and investigate solutions, ID employment and compliance, and ID fraud and risk management solutions. The company operates in the market through three business segments: Subscription, Consumption, and Other. The company offers various solutions such as identity data verification, identity document verification, identity investigation, know your customer (KYC), anti-money laundering (AML), application fraud, transaction fraud, and address verification & geocoding across different industries.
ForgeRock, Inc. (U.S.)

Incorporated in 2012 and headquartered in California, U.S., ForgeRock is a leading digital identity management solution provider. The ForgeRock Identity Platform supports identity and access management. The company offers an end-to-end, AI-driven platform that is purpose-built for all identities and different environments, including on-premise, multi-cloud, or hybrid deployments. It provides full-suite IAM with identity governance and administration (IGA) capabilities and can be implemented for all identities (workforce, consumers, applications). The company provides solutions with features such as identity management, identity governance, autonomous identity, access management, autonomous access, and directory services. Furthermore, the company offers its identity solutions to the financial services, healthcare, government, retail, manufacturing, media and telecommunications, automotive, and insurance sectors. ForgeRock operates in the market through four business segments: Subscription Term Licenses; Subscription SaaS, Support & Maintenance; Perpetual licenses; and Professional services. The company provides a leading modern identity platform that enables enterprises to secure, manage, and govern the identities of consumers, employees & partners, APIs, microservices, devices, and IoT.
Meticulous Research in its latest publication on global Digital Identity Management Solutions Market has predicted the growth of 15.4% during the forecast year 2023 to 2030.
ImageWare Systems Incorporated (U.S.)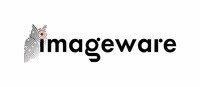 Founded in 1987 and headquartered in California, U.S., ImageWare Systems is a pioneer in biometric technology. The company is backed by a dedicated U.S.-based R&D facility and currently holds 28 biometric technology patents worldwide. The company provides biometric multi-factor authentication solutions for physical and logical access to business data, products, services, and facilities. Further, it offers cloud-based and on-premises multimodal biometric cybersecurity solutions that provide faster, accurate identification to better secure communities, data, and assets against costly ransomware attacks. Furthermore, the company provides identity proofing, authentication, and lifecycle management cybersecurity solutions. The company operates in the market through four business segments: Software and Royalties, Hardware and consumables, Services, and Maintenance. The company's offerings cater to the aviation, marine, education, entertainment, finance, government, healthcare, law enforcement, retail, real estate, and telecommunications sectors
Jumio Corporation (U.S.)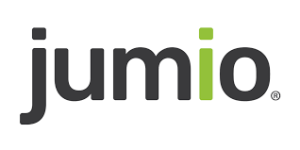 Founded in 2010 and headquartered in California, U.S., Jumio is a global provider of digital identity management solutions & services. The company offers identity verification, document verification, authentication, address services, video verification, AML solutions, transaction monitoring, and screening solutions. The company leverage AI, biometrics, machine learning, and certified liveness detection to help businesses rapidly convert more customers, stop fraudsters from infiltrating online ecosystems, and get in compliance with KYC and AML. Jumio's solutions are used by industries such as financial services, sharing economy, digital currency, retail, travel, and online gaming. Through its strong distribution network, Jumio has a strong geographic presence across North America, Latin America, Europe, and Asia-Pacific.
Cloudflare, Inc. (U.S.)

Incorporated in 2009 and headquartered in California, U.S., Cloudflare provides identity and access management (IAM) systems to verify user identities and control user privileges. Further, it offers IDaaS, a cloud-hosted service for verifying users. The company provides an integrated cloud-based security solution designed to secure any combination of platforms, including public cloud, private cloud, on-premise, SaaS applications, and IoT devices. The company has one reportable and operating segment. Cloudflare has a strong geographic presence across the U.S., France, Europe, the Middle East & Africa, Asia-Pacific and other countries through its subsidiaries and a strong distribution network.
Daon, Inc. (U.S.)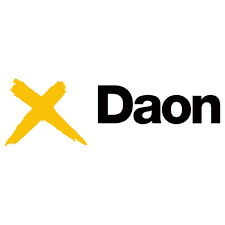 Founded in 1999 and headquartered in Virginia, U.S., Daon is a provider of next-gen identity proofing, biometric authentication, and digital onboarding solutions. The company offers identity solutions for identity continuity, proofing, and authentication; mobile & web authentication; and travel identity. The company caters to the financial, healthcare, telecom, travel & hospitality, public, and education sectors. Daon IdentityX platform leverages AI and machine learning capabilities to allow organizations to securely authenticate and manage identity throughout the entire customer lifecycle, ensuring customer identities are accurately verified, secured, and recovered.
HashCash Consultants (U.S.)

Founded in 2015 and headquartered in California, U.S., HashCash is a global software company offering blockchain, AI, Big Data, and IoT solutions through its digital identity platforms, products, and services. The company provides a blockchain-based identity verification platform that helps individuals to establish, verify, and secure their identity and data online. The company offers a decentralized system of establishing, proving, verifying, and controlling identity. It provides solutions to replace the existing system of siloed identities, multiple passwords, and unsafe databases with frictionless, secure identity verification. Further, it offers technical and security expertise and utilizes its global HashCash Cloud to establish a trusted identity. Hashcash Consultants has a strong geographic presence across the U.S., Australia, the UAE, and Singapore through its strong distribution network.
Amidst this crisis, Meticulous Research® is continuously assessing the impact of COVID-19 pandemic on various sub-markets and enables global organizations to strategize for the post COVID-19 world and sustain their growth. Let us know if you would like to assess the impact of COVID-19 on this industry with Research PDF
Authoritative Research on the Digital Identity Management Solutions Market – Global Opportunity Analysis and Industry Forecast (2023-2030)
Need more information? Meticulous Research®'s new report covers each of these companies in much more detail, providing analysis on the following:
Recent financial performance
Key products
Significant company strategies
Partnerships and acquisitions
Impact of Covid 19 on Digital identity management solutions market
The Comprehensive report provides global market size estimates, market share analysis, revenue numbers, and coverage of key issues and trends.
Please download report pages and learn more: https://www.meticulousresearch.com/download-sample-report/cp_id=5443