The Air Conditioning Market is projected to grow at a CAGR of 5.4% from 2022. The growth of this market is driven by soaring temperatures & humidity levels, consumers' growing inclination toward convenience & comfort, and the rising demand for energy-efficient air conditioners. However, the high costs of air conditioners restrain the growth of the global air conditioners market.
The rising adoption of air conditioners with inverter & air purification technologies and technological advancements in HVAC systems are creating growth opportunities for the players operating in the air conditioners market. Connected air conditioners and solar photovoltaic (PV) & solar thermal-assisted air conditioning systems are major trends in this market. However, air conditioners' high energy use is a challenge for market growth.
Here are the top 10 companies operating in the global Air Conditioning Market –
Daikin Industries, Ltd.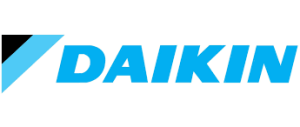 Founded in 1924 and headquartered in Osaka, Japan, Daikin is a multinational air conditioning manufacturing company. The company operates through four business segments, namely, Air Conditioning, Chemicals, Oil Hydraulics, and Defense Systems. Daikin manufactures air conditioning and refrigeration products such as heat pumps, gas furnaces, air conditioners, infrared ceramic space heaters, and marine vessel air conditioners. These products offer environment-friendly air comfort solutions for residential to commercial properties. Daikin promotes the merits of ventilation and air-purification functions in the residential-use market and enhances its lineup of heat reclaim ventilators and ultraviolet (UV) steamers in the commercial-use market.
Mitsubishi Electric Corporation
Founded in 1921 and headquartered in Tokyo, Japan, Mitsubishi is a manufacturer of air conditioning systems for residential, commercial, and industrial use. The company operates through six segments, namely, Energy and Electric Systems, Industrial Automation Systems, Information and Communication Systems, Electronic Devices, Home Appliances, and Others. Through the Industrial Automation Systems segment, the company sells industrial robots, programmable logic controllers, motors, computerized numerical controllers, and automotive electrical equipment, among others. The company's air conditioning system provides exemplary performance in wide-ranging climatic conditions. It develops durable units and systems capable of constant use and provides energy-efficient performance and minimal environmental impact.
Hitachi-Johnson Controls Air Conditioning (Johnson Controls International plc)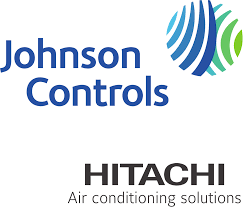 Founded in 2015 and headquartered in Tokyo, Japan, Hitachi-Johnson Controls Air Conditioning is a manufacturer of home appliances and specializes in air conditioning and cooling technology. The company is marketed by a joint venture between Hitachi Appliances, Inc. (now Hitachi Global Life Solutions, Inc.) and Johnson Controls, Inc. Hitachi-Johnson provides products, services and solutions for residential and commercial buildings. It offers a variety of air conditioners, VRF systems, chillers, and air purifiers for residential and commercial use. Hitachi-Johnson mainly provides various HVAC products, such as ductless solutions, chillers, and room air conditioning systems. The company serves various countries/regions, including India and Asia, China, Japan, Europe, North America, and South America.
Carrier Global Corporation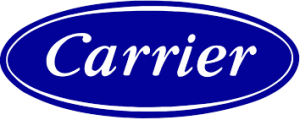 Founded in 1915 and headquartered in Florida, U.S., Carrier Global Corporation is the leading global provider of healthy, safe, and sustainable building and cold chain solutions. The company offers heating, ventilation, air-conditioning, refrigeration, and fire and security products. Carrier operates in the market through three business segments, namely, HVAC, Refrigeration, and Fire & Security. The HVAC segment offers products, controls, services, and solutions to meet residential and commercial systems' heating, cooling, and ventilation needs. The company's products include air conditioners, heating systems, controls and aftermarket components, and building automation systems with maintenance services. Furthermore, Carrier helps to improve and optimize indoor air quality in buildings and homes to enhance human health, safety, and productivity.
Whirlpool Corporation (U.S.)

Founded in 1911 and headquartered in Michigan, U.S., Whirlpool is a manufacturer of home appliances. The company offers kitchen and laundry products. The company's products include laundry appliances, refrigeration, room air conditioning equipment, cooking appliances, dishwashers, mixers and other small household appliances. It manufactures products in ten countries and markets them in every country worldwide. Whirlpool operates through six business segments, namely, Laundry, Refrigeration, Cooking, Dishwashing, Spare Parts and Warranties, and Other. The company sells products under various brands, including Whirlpool, KitchenAid, Maytag, Amana, Jenn-Air, and Consul.
Meticulous Research in its latest publication on global Air Conditioning Market  has predicted the growth of 5.4% during the forecast year 2022 to 2029.
Haier Smart Home Co. Ltd.

Founded in 1984 and headquartered in Hong Kong, China, Haier Smart Home is a manufacturer and distributor of home appliances. The company provides smart home solutions, such as air conditioners, refrigerators, freezers, and small household electrical appliances, among others. Haier operates through three business segments, namely, Smart Home Business in China, Smart Home Business Overseas, and Other Business. The Smart Home Business in China segment provides air solutions that offer home air conditioning and commercial air conditioning products. With its subsidiaries and strong distribution network, the company has a geographical presence across China and Other Countries/Region. Some of its subsidiaries are Candy (Italy), GE Appliances (U.S.), and Hefei Haier Air Conditioner Co., Ltd. (Anhui).
LG Electronics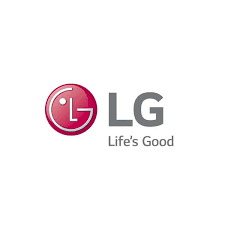 Founded in 1947 and headquartered in Seoul, South Korea, LG Electronics is a manufacturer of electronic products such as TV & home entertainment, kitchen & laundry products, computers, air conditioning & solar systems. The company operates through six business segments, namely, Home Appliances And Air Solutions (H&A), Home Entertainment (HE), Vehicle Component Solutions (VS), Business Solutions (BS), LG Innotek Co., Ltd. and its subsidiaries (Innotek), and Other. The Home Appliance & Air Solution segment manufactures and sells refrigerators, washing machines, vacuum cleaners, and residential and commercial air conditioners.
Voltas Limited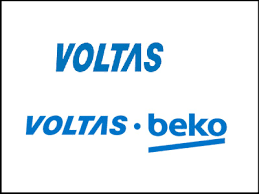 Founded in 1954 and headquartered in Mumbai, India, Voltas Limited is a provider of home appliances and consumer electronic appliances. The company develops and manufactures air conditioners, air coolers, refrigerators, washing machines, dishwashers, microwaves, air purifiers, and water dispensers. Voltas operates in the market through three business segments, namely, Unitary Cooling Products for Comfort and Commercial use, Electro-Mechanical Projects and Services, and Engineering Products and Services. The Unitary Cooling Product segment offers a wide range of air conditioners, air coolers, water dispensers, and commercial refrigeration products. Voltas mainly focuses on reimagining cooling, convenience, and comfort to develop products and services.
Panasonic Corporation

Founded in 1918 and headquartered in Osaka, Japan, Panasonic Corporation is an electronic company that offers products and services such as industrial systems, rechargeable batteries, automotive and avionics systems, and home renovation. Panasonic operates through five business segments, namely, Appliances, Life Solutions, Connected Solutions, Automotive, and Industrial Solutions. The company's Lifestyle Updates Business Division provides products and services that include home appliances, HVAC (Heating, Ventilation, and Air Conditioning), lighting, electrical systems, and commercial equipment like refrigerator and freezer display cases.
Robert Bosch GmbH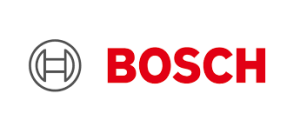 Founded in 1986 and headquartered in Gerlingen, Germany, Robert Bosch is a global supplier of special-purpose machinery. The company offers individual assembly and automation solutions, advanced process technology, and services along the entire product life cycle. It offers intelligent automation solutions for production in several areas, such as machinery, processes & technologies, intelligent solutions, and services. Robert Bosch operates through four business segments, namely, Mobility Solutions, Industrial Technology, Consumer Goods, and Energy and Building Technology. The company offers a varied portfolio of air conditioners for all residential units and the commercial sector. Its product portfolio includes condensing boilers, heat pumps, hybrid systems, air-conditioning systems, ventilation equipment, solar thermal systems, combined heat and power generation, and industrial boilers. The company is a systems integrator and general contractor of various assembly, building, single-process, and conveyor systems.
Amidst this crisis, Meticulous Research® is continuously assessing the impact of the COVID-19 pandemic on various sub-markets and enables global organizations to strategize for the post-COVID-19 world and sustain their growth. Let us know if you would like to assess the impact of COVID-19 on any industry here- https://www.meticulousresearch.com/download-sample-report/cp_id=5384
Authoritative Research on the Air Conditioning Market – Global Opportunity Analysis and Industry Forecast (2022-2029)
Need more information? Meticulous Research®'s new report covers each of these companies in much more detail, providing analysis on the following:
Recent financial performance of Air Conditioning
Key products
Significant company strategies
Partnerships and acquisitions
Impact of COVID-19 on the Air Conditioning Market
The Comprehensive report provides global market size estimates, market share analysis, revenue numbers, and coverage of key issues and trends.
Please download report of Air Conditioning Market pages and learn more : https://www.meticulousresearch.com/download-sample-report/cp_id=5384