The 3D Sensing and Imaging Market is projected to reach $115.3 billion by 2030 from $25.3 billion in 2023, at a CAGR of 24.2% from 2023 to 2030.
The growth of the 3D sensing & imaging market is driven by the rising demand for devices with 3D sensing capabilities, growing preference for VCSELs over LEDs, rising demand for ADAS, and growing use of 3D imaging sensors across industries. Moreover, rising demand for optical 3D sensing capabilities in industrial applications, increasing government initiatives supporting industrial automation, rising awareness regarding the benefits of 3D imaging technology in medical applications, and increasing integration of 3D accelerometers in smartphones and gaming consoles.
However, the high installation cost restrains the market's growth to some extent. Additionally, the increasing need to improve the accuracy, effectiveness, and robustness of 3D sensing technologies poses challenges for the 3D sensing & imaging market growth. Besides, the increasing adoption of liquid lenses for better vision and the rise in adoption of Industry 4.0 technologies are the key trends observed in the 3D sensing & imaging market.
Top 10 Companies Operating in 3D Sensing and Imaging Market
Infineon Technologies AG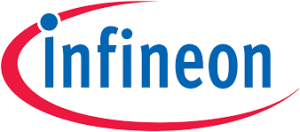 Founded in 1999 and headquartered in Neubiberg, Germany, Infineon Technologies AG develops, manufactures, and markets a broad range of semiconductor products for the communications, automotive and memory markets. The company operates through four business segments, namely, Automotive, Power & Sensor Systems, Connected Secure Systems, and Industrial Power Control.
Infineon Technologies provides highly integrated time-of-flight (ToF) sensors that are sunlight-robust, highly scalable and are used for integration into a wide range of consumer, automotive and industrial applications. The company's REAL3 ToF image sensors enable electronic devices to obtain a real 3D map of the scene in front of the device. It helps measure distances and sizes to track motions and convert the shape of objects into 3D models. The company also provides a highly integrated REAL3 image sensor that offers laser safety, power supply and low-cost vertical-cavity surface-emitting laser (VCSEL) driver, reducing the bill of materials (BoM) for camera modules and bringing differentiating features to high-volume phone segments.
Microchip Technology Inc.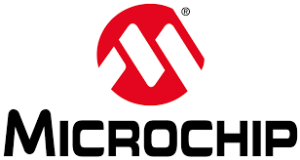 Founded in 1989 and headquartered in Arizona, U.S., Microchip Technology Inc. manufactures microcontroller, mixed-signal, analog, and Flash-IP integrated circuits. The company operates in the market through two business segments: Semiconductor Products and Technology Licensing. It offers 3D gesture control technology with electrical near–field (E-field) 3D gesture and motion tracking controllers. These come with GestIC technology with a broad range of products such as MGC3030, MGC3130, and MGC3140. GestIC technology is a single-chip solution that performs gesture detection and motion tracking without requiring host processing. The technology enables command input with natural hand and finger movements in free space to create innovative, compelling, and user-friendly interfaces in various embedded applications. The MGC3030/MGC3130 contains all the building blocks to develop robust 3D gesture input sensing systems.
KEYENCE CORPORATION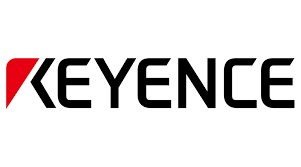 Founded in 1972 and headquartered in Osaka, Japan, KEYENCE CORPORATION is a direct sales organization that develops and manufactures automation sensors, vision systems, barcode readers, laser markers, measuring instruments, and digital microscopes. The company offers a wide range of products, including vision sensors and measurement sensors, for 3D sensing and imaging for various industry applications.
The company provides measurement sensors with a laser profiler, enabling 2D/3D measurements such as height difference, width, or angle to be performed using a single sensor. KEYENCE's profile sensors collect intensity data to provide a stable solution for inline measurement and inspection. The lineup measurement includes various sensors to support various applications and industries. The company's vision sensors help solve detection applications with built-in cameras. Furthermore, the company offers 3D tools for the inspection of assembly parts as well.
Autodesk Inc.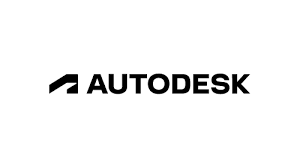 Founded in 1982 and headquartered in California, U.S., Autodesk Inc. develops software products and services for the architecture, engineering, construction, manufacturing, media, education, and entertainment industries. The company offers a collection for architecture, engineering, and construction (AEC), providing designers, engineers, and contractors with a set of BIM and CAD tools supported by a cloud-based common data environment that facilitates project delivery from early-stage design to construction.
Autodesk helps create high-quality, high-performing building and infrastructure designs with conceptual and detailed design tools. Its collection for product design & manufacturing provides extended capabilities to inventors and AutoCAD for engineers who design complex and customized products, equipment, and systems. Furthermore, Autodesk's collection for media & entertainment includes all the tools needed to build a powerful and scalable 3D animation pipeline for complex simulations, effects, and rendering.
Rockwell Automation, Inc.

Founded in 1903 and headquartered in Wisconsin, U.S., Rockwell Automation, Inc. provides industrial automation and digital transformation technologies. Some of its industrial automation and digital transformation brands are Allen-Bradley, FactoryTalk software and LifecycleIQ Services. The company operates in the market through three business segments, namely, Intelligent Devices, Software & Control, and Lifecycle Services.
Rockwell Automation's Swift-E is optimized to deliver the right information to industrial control systems via EtherNet/IP. The device includes applications for fully reconfigurable measurement of height or distance in high-speed industrial automation. Furthermore, the company offers the Time-of-Flight devices like Swift-E and Swift-G, with all aspects of the system in a single, robust, and easy-to-use industrial package for industrial applications. Swift-E is a factory-calibrated product for a high precision rate. Its high resolution combined with the technical capability for fast image capture l for industrial applications. The company's Swift-G supports a calibrated 3D point cloud at up to 44 fps, allowing operations with metric 3D data in less time.
Meticulous Research in its latest publication on 3D Sensing and Imaging Market has predicted the growth of 24.2% during the forecast year 2023-2030. 
Amidst this crisis, Meticulous Research® is continuously assessing the impact of COVID-19 pandemic on various sub-markets and enables global organizations to strategize for the post-COVID-19 world and sustain their growth. Let us know if you would like to assess the impact of COVID-19 on this industry here-
Cognex Corporation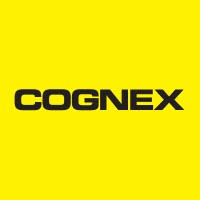 Founded in 1981 and headquartered in Massachusetts, U.S., Cognex Corporation manufactures machine vision systems, software and sensors used in automated manufacturing to inspect and identify parts, detect defects, verify product assembly, and guide assembly robots. The company offers a wide range of products for 3D machine vision to all manufacturers in all industries, helping it with high-accuracy surface feature measurements.
The company's In-Sight 3D-L4000, a three-dimensional (3D) vision technology that combines 3D laser displacement technology with a smart camera that allows factory engineers to solve a variety of inspections quickly, accurately, and cost-effectively.
Cognex provides 3D-L4000 with VisionPro laser triangulation with advanced image formation to create highly detailed, three-dimensional renderings of parts under inspection. The product helps capture precise measurements of every surface-level feature, including length, width, height, tilt, and volume. The company's 3D-A5000 series is an area scan 3D camera designed to capture high-resolution 3D images. It features 3D LightBurst technology, which rapidly acquires images to maximize throughput
STMicroelectronics N.V.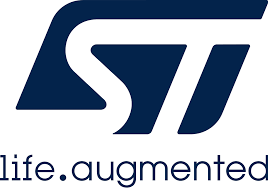 Founded in 1987 and headquartered in Geneva, Switzerland, STMicroelectronics N.V. is a manufacturer and provider of semiconductors. The company develops and markets various products, including discrete and standard commodity components, custom and semi-custom devices, and application-specific standard and integrated circuits.
STMicroelectronics provides a wide range of imaging solutions and continues to enhance its offerings with different product categories, such as CMOS image sensors, CMOS photonic sensors, processors, and CIS foundry. The company offers innovative ambient light sensors (ALS) that provide optimized package size and accurate information on ambient light, like the Illuminance (lux) level and the color temperature or the light flicker frequency. Furthermore, it offers image signal processors (ISP) to address different markets, including high-end smartphones, security/surveillance, gaming, automotive and medical applications.
Trimble Inc.

Incorporated in 1978 and headquartered in Colorado, U.S., Trimble Inc. is an industrial technology company that manufactures electrical, mechanical and plumbing products and services across a range of industries, including architecture, building construction, civil engineering, geospatial, survey and mapping, agriculture, natural resources, utilities, and transportation. The company operates through four segments, namely, Buildings and Infrastructure, Geospatial, Resources and Utilities, and Transportation. The Geospatial segment offers software for planning, data processing and editing, quality control, 3D modeling, intelligent data analysis and feature extraction, deformation monitoring, project reporting, and data export.
Trimble's global operations include development, manufacturing, and logistics operations in the U.S., the Netherlands, India, Germany, Finland, Canada, New Zealand, the United Kingdom, and Sweden. Its products are sold across more than 150 countries through dealers, representatives, joint ventures, and other channels and direct sales to end users.
Lumentum Holdings Inc.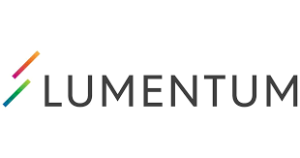 Incorporated in 2015 and headquartered in California, U.S., Lumentum Holdings Inc. is a provider of optical and photonic products for customers in biotechnology, graphics and imaging, remote sensing, materials processing and other precision machining areas. The company operates through two business segments, namely, OpComms and Lasers. The OpComms segment includes a wide range of components, modules and subsystems to support customers, including carrier networks for access (local), metro (intracity), long-haul (city-to-city and worldwide) and submarine (undersea) applications.
The company's laser light sources are integrated into 3D sensing cameras and used in applications such as biometric identification, computational photography, virtual and augmented reality, and natural user interfaces in mobile devices, gaming, payment kiosks, computers, and other consumer electronics devices.
Viavi Solutions Inc.

Founded in 2015 and headquartered in Arizona, U.S., Viavi Solutions Inc. is a global provider of network test, monitoring and assurance solutions for communications service providers (CSPs), enterprises, network equipment manufacturers (NEMs), original equipment manufacturers (OEMs), government and avionics.
The company operates through three business segments, namely, Network Enablement, Service Enablement, and Optical Security and Performance Products. The Optical Security and Performance Products segment product lines include custom color solutions and spectral sensing. Custom color solutions include innovative special effects pigments for the automotive market, and spectral sensing solutions include handheld and process miniature near-infrared spectrometers for pharmaceutical, agriculture, food, feed, and industrial applications.
Authoritative Research on the 3D Sensing and Imaging Market – Global Opportunity Analysis and Industry Forecast (2023-2030)
Need more information? Meticulous Research®'s new report covers each of these companies in much more detail, providing analysis on the following:
Recent financial performance
Key products
Significant company strategies
Partnerships and acquisitions
The Comprehensive report provides global market size estimates, market share analysis, revenue numbers, and coverage of key issues and trends.
Please download report pages and learn more: https://www.meticulousresearch.com/download-sample-report/cp_id=5358