The growth of the 3D food printing market is driven by the rising demand for gourmet food, the increasing use of 3D printing technology to produce plant-based meat alternatives, and the growing adoption of 3D food printing to reduce food wastage. However, the long processing times required to 3D print food products and the lack of flavor and texture compared to traditionally manufactured food products restrain the growth of this market.
Further, the growing demand for 3D food printing technology in the food & hospitality industries and increasing research initiatives to develop innovative 3D food printing models are expected to create market growth opportunities. However, limitations in ingredient processing and consumers' higher preference for traditionally manufactured food products are major challenges for the players operating in the 3D food printing market.
The 3D Food Printing Market is expected to reach $11.3 billion by 2030, at a CAGR of 50.2%, during the forecast period 2023–2030.
The major companies operating in 3D Food Printing Market are as follows:
3D Systems Corporation (U.S.)
Founded in 1986 and headquartered in Carolina, U.S., 3D Systems is an additive manufacturing solutions company engaged in providing 3D printing and digital manufacturing solutions. The company provides a wide range of products, including metal 3D printers, plastic 3D printers, 3D food printers, metal casting 3D printers, dental 3D printers, and jewelry 3D printers.
The company operates through two reportable segments, namely, Products and Solutions. Its solutions are utilized in a wide range of industries and verticals, including aerospace, foods, automotive, healthcare, dental, semiconductor, and durable goods. Additionally, the company offers a broad range of 3D printing technologies, including Stereolithography (SLA), Selective Laser Sintering (SLS), Direct Metal Printing (DMP), MultiJet Printing (MJP), and ColorJet Printing (JCP).
TNO (Netherlands)
Founded in 1932 and headquartered in Hague, Netherlands, TNO provides technological and societal innovation for healthy living. The company offers a wide range of 3D printing solutions to various industries such as automotive, food industries, building and construction, electronics, telecommunication, and healthcare. The company operates through two reportable segments, namely, Products and Services.
Some of its major subsidiaries are TNO Technostarters (Netherlands), Efectos Nederland B.V. (Netherlands), and TNO Beheer B.V. (Netherlands).  With its subsidiaries and strong distribution network, the company has a geographical presence across the Americas, EMEA, and APAC. As of December 2021, the company had a headcount of 3,897 employees globally.
Natural Machines (Spain)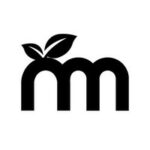 Founded in 2012 and headquartered in Barcelona, Spain, Natural Machines provides smart kitchen appliances that speed up the process of making food with fresh ingredients through a next-generation 3D food printer and IoT kitchen appliance. The company sells solutions to B2B2C (businesses to business to consumer) companies, who in turn offer customized products made at or closer to the point of consumption, personalized for every end user. With its strong distribution network, the company has a geographical presence across the United States, China, and Japan.
Wiiboox (China)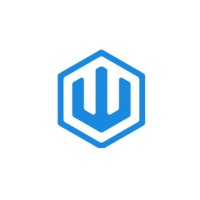 Founded in 2014 and headquartered in Nanjing, China, Wiiboox is a supplier of 3D printing integrated solutions. The company provides a wide range of products, including FDM 3D Printer, Food 3D Printer, SLA 3D Printer, SLM 3D Printer, DLP 3D Printer, White Light 3D Scanner, Blue Light 3D Scanner, and Laser 3D Scanner. Wiiboox uses various materials in 3D food printing technology, such as dark chocolate, white chocolate, mashed potato, fruit jam, biscuits, white bean paste, cream candy, and purple potato mud.
The company also provides integrated 3D printing solutions for internationally well-known enterprises, such as P&G (U.S.), Oracle (U.S.), Jaguar (U.K.), and Giant Manufacturing Co. Ltd. (Taiwan).
byFlow B.V. (Netherlands)
Founded in 2015 and headquartered in Eindhoven, Netherlands, byFlow B.V. is a 3D food printing that uses patented 3D food printing technology with the first implementation of personalized 3D chocolate printing. With this, professionals can create customized shapes, textures, and flavors using fresh ingredients.  This printing technology is used to create various food items, such as meat, vegetables, dairy products, chocolate, sweets, and fruits.
Meticulous Research in its latest publication on 3D Food Printing Market has predicted the growth of 50.2% during the forecast year 2023-2030. 

Dovetailed (U.K.)
Founded in 2011 and headquartered in Cambridgeshire, U.K., Dovetailed provides a design and innovation studio for 3D printing. The company also provides the world's first liquid-based 3D printer, which creates small flavor bursts, including fruit. One of its first applications was with the combination of fruit juice and sodium alginate powder to create different fruits. Further, the company develops prototypes using off-the-shelf parts to create a technical demonstrator.
PancakeBot (U.S.)
Founded in 2015 and headquartered in the U.S., PancakeBot provides the world's first food printer that can print pancakes by automatically dispensing batter directly onto a griddle. This 3D food printer can print out tasty and edible pancakes in any design as per customization. It automatically dispenses the batter directly onto the hot nonstick griddle and features adjustable settings for printing speed and pressure to really refine the designs.
BeeHex, LLC (U.S.)
Founded in 2016 and headquartered in Ohio, U.S., BeeHex, LLC provides 3D decoration equipment allowing bakeries to produce decorated cookies, cakes, cupcakes, and more quickly and precisely. BeeHex is a NASA spin-off company whose founder has worked on a project to develop a 3D Food Printer system that can personalize food for astronauts during long-duration space missions.
Print4Taste GmbH (Germany)
Founded in 2014 and headquartered in Freising, Germany, Print4Taste GmbH provides food technologists, nutritional scientists, IT experts and engineering specialists to develop innovative solutions for 3D food printing applications.
Changxing Shiyin Technology Co., Ltd. (China)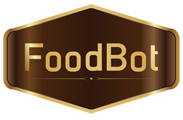 Founded in 2014 and headquartered in Hangzhou,China, Shiyintech specializes in the 3D food printing business. The company provides 3D printing technology that redefines the process of food printing. Its 3D food printer can print chocolate, sugar glaze and other more than 10 ingredients into 3 models.


Authoritative Research on the 3D Food Printing Market – Global Opportunity Analysis and Industry Forecast (2023-2030)
Need more information? Meticulous Research®'s new report covers each of these companies in much more detail, providing analysis on the following:
Recent financial performance
Key products
Significant company strategies
Partnerships and acquisitions
The Comprehensive report provides global market size estimates, market share analysis, revenue numbers, and coverage of key issues and trends.
Please download report pages and learn more: https://www.meticulousresearch.com/download-sample-report/cp_id=4995