The Telehealth Market is expected to grow at a CAGR of 21.6% from 2022 to 2029 to reach $539.73 billion by 2029. Telehealth refers to the use of digital information and communication technologies, such as computers and mobile devices, to access and manage health care services remotely. Telehealth involves delivering healthcare, health education, and health information services through remote technologies. Telehealth has several benefits, including reduced unnecessary hospitalizations, medical treatment wait times, and significant financial savings. It allows patients and physicians to engage over great distances and provide care, counseling, reminders, education, intervention, monitoring, and remote admissions. 
Here are the top 10 companies operating in Telehealth | Telemedicine Market–
Aerotel Medical Systems Ltd.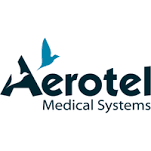 Founded in 1998, and headquartered in Holon, Israel, Aerotel Medical Systems Ltd. provides complete solutions for telemedicine, telehealth and telecare applications. The company provides patient monitoring systems consisting of medical call center software and compact, reliable, transtelephonic and digital monitoring devices that effectively transfer vital medical or lifestyle data over the telephone, Internet or wireless networks. The company provides cost-effective, high quality, user-friendly, medical diagnostic systems and devices for the home care, eHealth and telemedicine markets.
The company provides a complete disease management package, including devices designed for a variety of remote diagnostic, emergency services, rehabilitation and monitoring applications, including end-to-end hardware and software platforms, with phone and web-based software solutions. The company mainly provides its telehealth solutions in European region including the U.K., Germany, France, Italy, Turkey, and Spain.
AMD Global Telemedicine, Inc.

Founded in 1991 and headquartered at Massachusetts, U.S.; AMD Global Telemedicine, Inc. is engaged in providing clinical telemedicine equipment and technology for connecting a patient with a remote healthcare provider or specialist. The company assists in the ENTIRE patient encounter experience: carts/systems, specialized medical devices/equipment, and encounter management software.
The company delivers telemedicine technology to every continent, with over 9,000 installations in more than 98 countries, establishing a strong geographic presence across North America, Europe, Asia-Pacific, Latin America, and Middle East & Africa.
American Well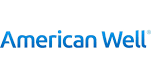 Founded in 2006 and headquartered at Massachusetts, U.S.; American Well offers software, services, and access to clinical services to health plans, health systems, employers, brokers, Government, nursing facilities and population health. American Well is one of the leading providers of telemedicine services in the U.S. The company offers a mobile and web service that connects doctors with patients for live, on-demand video visits over the internet and handles all the administration, security, and record keeping.
To enhance its acute care capabilities and leverage the growing provider telehealth market segment, in April 2018, American Well entered into a definitive agreement to acquire Avizia, a hospital telehealth company.
Care Innovations, LLC

Founded in 2010 and headquartered in California, U.S. Care Innovations, LLC, a wholly-owned subsidiary of Intel Corporation, connects the care continuum to the home and makes it easier for patients and care providers to interact and achieve better health at home. The company offers in-home management platform applications for managing medical conditions and assisting elderly patients.
The company provides its products and solutions to the healthcare organizations across the U.S.
Cerner Corporation

Founded in 1979 and headquartered in North Kansas City, Missouri, U.S.; Cerner Corporation is actively involved in building and providing intelligent solutions and services for the health care industry. The company operates through four business segments – Services, System Sales, Support and Maintenance, and Reimbursed Travel.
The company provides technologies that connect people and systems by wide range of services with 27,000 provider facilities worldwide to support the clinical, financial, and operational needs of organizations of every size. With a strong network of its subsidiaries and distributors, the company has its geographic presence in Africa, Asia, Central America, Europe, Middle East, North America, Oceania, and South America.
Meticulous Research in its latest publication on Telehealth | Telemedicine Market has predicted the growth of 21.6% during the forecast year 2022-2029
Cisco Systems, Inc.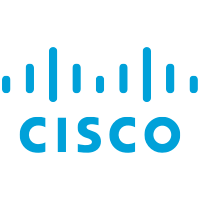 Founded in 1984 and is headquartered at California, U.S.; Cisco Systems, Inc. develops, manufactures and sells Internet Protocol (IP) based networking hardware, telecommunications equipment and other high-technology services and information technology products. The company provides it solutions to education, insurance, energy, manufacturing, financial services, retail, government, healthcare, sports & entertainment, hospitality, and transportation.
With a large number of distributors and subsidiaries the geographic presence of the company is seen in North America, Europe, Africa, Asia-Pacific, Greater China, Latin America, and Middle East.
Honeywell Life Care Solutions

Founded in 1999 and headquartered in Wisconsin, U.S.; Honeywell Life Care Solutions develop and delivers digital health technologies for healthcare systems, payors, employers, home health agencies, and individuals to improve the quality and cost efficiency of care. The company offers solutions for remote patient monitoring from telehealth to telecare, including monitoring services, remote patient management applications, decision support, and evidence-based disease management.
In January 2015, Honeywell HomMed changed its corporate name to Honeywell Life Care Solutions to reflect the company's broader healthcare commitment and its expertise in driving the innovations needed to shape the future of health management through digital technology solutions.
Medtronic PLC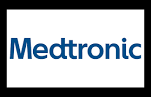 Founded in 1949 and headquartered at Minnesota, U.S.; Medtronic PLC is a leading medical technology, services, and solutions provider. The company is among the world's largest medical equipment development companies and the primary products of the company are for cardiac rhythm disorders, cardiovascular disease, advanced and general surgical care, respiratory and monitoring solutions, neurological disorders, spinal conditions and musculoskeletal trauma, urological and digestive disorders, and ear, nose, and throat and diabetes conditions. In August 2013, Medtronic added telehealth services to its portfolio with acquisition of telehealth firm Cardiocom.
With large number of distributors, the company has its geographic presence in North America, Europe, Asia-Pacific, Latin America and Middle East & Africa serving physicians, hospitals and patients in approximately 160 countries.
Koninklijke Philips N.V.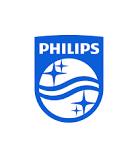 Founded in 1891 and headquartered in Amsterdam, The Netherlands; Koninklijke Philips N.V. operates as a health technology company worldwide. The Company has five business segments namely, Personal Health, Lighting, Diagnosis & Treatment, Connected Care & Health Informatics, and HealthTech Other. The company integrates, collects, combines, and delivers quality data for actionable insights through Connected Care & Health Informatics division to help improve access to quality care.
With more than 50 subsidiaries and strong network of distribution, the company has its presence across the world including U.S., China, Germany, Japan, France, India, Netherlands, and other.
Polycom, Inc.

Founded in 1990 and headquartered at California, U.S.; Polycom, Inc. (now a part of Plantronics, Inc.) offers video, voice, and content-management and content-sharing solutions such as applications for mobile devices, browser-based video collaboration, cloud-delivered services, conference room systems, home/work office solutions, and telepresence. The company and its global partner ecosystem provide flexible collaboration solutions for any environment that deliver the best user experience, enterprise-grade solutions, the broadest multi-vendor integration, and customer choice.
In March 2018, Polycom, Inc. was acquired by Plantronics, Inc. This acquisition will help Plantronics, Inc. to strength its telehealth portfolio and expand its geographical footprint. Geographical presence of the company is seen across North America, Asia-Pacific, Europe & Middle East, and Caribbean & Latin America.
Popular Mentions: Beijing Chunyu Tianxia Software Co. Ltd., Doctor on Demand, Inc., InTouch Technologies, Inc., MDLIVE Inc., Sherpaa, Siemens AG, SnapMD, Inc., Teladoc, Inc., Vidyo, Inc., and Zipnosis
Authoritative Research on the Telehealth | Telemedicine Market – Global Opportunity Analysis and Industry Forecast (2022-2029)
Need more information? Meticulous Research®'s new report covers each of these companies in much more detail, providing analysis on the following:
Recent financial performance
Key products
Significant company strategies
Partnerships and acquisitions

Impact of COVID-19 on Global Telehealth Market
The Comprehensive report provides global market size estimates, market share analysis, revenue numbers, and coverage of key issues and trends.
Please download report pages and learn more: https://www.meticulousresearch.com/download-sample-report/cp_id=4174