The Smart Water Management market is expected to reach $21.2 billion by 2028, at a CAGR of 12.7% during the forecast period of 2021 to 2028.
Smart water management systems are deployed to provide a more efficient and reliable water supply system thus, reducing expenses and improving sustainability. These systems are enabled with intelligent devices capable of communicating and interacting with the entire system that help users to analyze the situation, optimize troubleshooting solutions and enable rapid responses. Consistently growing urbanization and the proliferating population is giving rise to excessive demands for smarter avenues to manage water effectively; consequently, the smart water management market is growing at a significant pace. Additionally, growing developments in smart cities and extensive support by the governments to adopt smart solutions for water management are further triggering the market growth. Although amidst COVID-19, the demands for smart solutions witnessed a decline, and smart city projects were postponed; hence, the market is anticipated to follow a slow recovery trend post-2021 with significant growth in the forecasted period.
Here are the top 10 companies operating in Smart Water Management
ABB Ltd.

ABB Ltd. is engaged in digital transformation solutions and services. It operates majorly through four business segments: Electrification Products, Industrial Automation, Motion Technology, and Robotics and Discrete Automation. The IIoT solutions are offered under the Industrial Automation segment, which is also the second largest revenue generating segment.
With its subsidiaries and a strong distribution network, the company has its geographic presence across the Americas, Europe, Asia, and the Middle East & Africa. Some of the major subsidiaries of ABB Ltd. are ABB Australia, Power-one, Inc. (U.S.), and Tropos Network (U.S.), among others.
Trimble Inc.
Trimble Inc. offers technology solutions that enable professionals and field workers to improvise and transform their business processes. The company is engaged in providing solutions to various industries such as water, agriculture, architecture, civil engineering, survey and land administration, construction, geospatial, government, natural resources, transportation, and utilities. The company has been investing in smart solutions based on IoT and analytics to a significant extent. Trimble's Water Division specializes in office and field solutions for wireless monitoring and network management for water, field data collection, design and inspection, GIS mapping and work management, wastewater and stormwater utilities, manufacturers, and service providers across the world.
With its strong distribution network, the company has its presence across North America, Europe, Asia-Pacific, and Rest of the World.
Siemens AG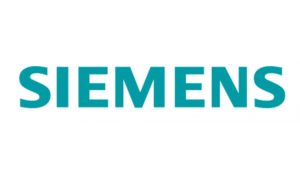 Siemens digital industries software is a subsidiary of Siemens AG that was founded in 1963 and is headquartered in Plano, U.S. The company operates through various business segments: Aerospace & Defense, Automotive, Consumer Products and Retail, Transportation, Energy and Utilities, Oil and Gas, and Insurance and Finance, among others. The company provides simulation and IIoT solutions for automation and control systems, identification and locating, industrial communication, industry software, tailor-made products, among others.
With its subsidiaries and a strong network of distribution, the company has its geographic presence across North America, Europe, Asia- Pacific, and Middle East & Africa. Some of its major subsidiaries of Siemens AG are Siemens Canada and Mendix (U.S.), among others.
IBM Corporation

IBM functions through five key segments: Cognitive Solutions, Technology Services & Cloud Platforms, Global Business Services, Systems, and Global Financing. The company manufactures and sells hardware & software and delivers numerous hosting and consulting services from mainframe processors to nanotechnology domains. The company has a diverse and vast products and services portfolio covering artificial intelligence, IoT, cloud computing, security, and more.
IBM is the world's enterprise AI leader and largest cybersecurity enterprise. It provides services to enterprises of all sizes and leaders in diverse industries, including financial services, manufacturing, and retail. The company helps its clients transform their businesses and engage clients and employees in new ways.
Itron Inc.

Itron is one of the growing companies in the utility sector and is offering numerous innovative and secured solutions to its customers across the world. The company's hardware, software, services, and solutions have empowered numerous clients at all proven scales, even in the least hospitable environments in the world. By analyzing the challenges faced by today's consumers in managing their livelihood with changing environments, the company offers complex and technologically advanced infrastructure to cater to the growing demands. The company focuses mainly on electric, water, and gas utilities and offers numerous solutions in terms of AMR & AMI meters, distributed intelligence, analytics, energy management, smart city solutions, and IIoT solutions.
With its subsidiaries and strong distribution network, the company has its presence across North America, Europe, APAC, Middle East, and Latin America. Some of Itron's major subsidiaries are Allmess GmbH (Germany), PT Mecoindo (Indonesia), Temetra Limited (Ireland), and Actaris ltda (Brazil).
 Meticulous Research in its latest publication on global Smart Water Management Market has predicted the growth of 12.7% during the forecast year 2021-2028
Suez Group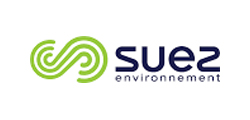 Suez Group has been in the water and wastewater treatment business for several decades. Since its incorporation, the company has successfully handled numerous projects in water, sanitation, waste collection, and recovery activities. The company offers a large portfolio of solutions that enables water resources protection and optimization. In the water industry, the company has expertise in water supply management, industrial effluent treatment, water networks management, digital technology for the environment, and on & off-site water services. The company is also engaged in offering various application-based solutions to the industries such as food & beverage, oil & gas, chemical & pharmaceutical, construction, power, mining & metals, and electronics & electrical products, among others. With its strong distribution network, the company has its presence across France, Europe, and Rest of the World.
Badger Meter, Inc.

Badger Meter, Inc. is a global manufacturer of products that are used for flow measurement and control technologies serving water utilities, municipalities, and commercial and industrial customers. The company offers innovative solutions to its customers with data and analytics to optimize their operations and contribute to the sustainable use of water. The company also provides a wide range of metering solutions to ensure every utility finds its tailored system.
With its subsidiaries and strong distribution network, the company has its presence across U.S., Asia, Canada, Mexico, Europe, Middle East, and other countries. Some of the subsidiaries of Badger Meter, Inc. are Analytical Technology, Inc. (U.S.), scan Messtechnik GmbH (Germany), Badger Meter de Mexico SA de CV (Mexico), Badger Meter France SAS (France), Badger Meter Canada, Inc. (Canada).
Arad Group

Arad Group is a smart water meter solutions provider. The company develops, manufactures, designs, sells, and supports its innovative water meters to residential, water management, and irrigation companies around the world. In addition, the company has been working on stable ultrasonic measurement technology to develop innovative and cost-effective ultrasonic water meters that are an essential part of the smart water management system. The innovative metering solutions offered by the company set new standards for performance, accuracy, and reliability.
With its subsidiaries and a strong distribution network, the company has its presence across the globe. Some of the subsidiaries of Arad Group include Arad Technologies Ltd. (Israel) and Contadores De Agua De Zaragoza S.A. (Spain).
Oracle Corporation

Oracle Corporation provides solutions and products to various industry verticals. The company offers autonomous databases, business analytics, developer tools, engineered systems, IT infrastructure, java solutions, middleware, applications, customer experience management solutions, enterprise performance management solutions, ERP solutions, human capital management solutions, supply chain management solutions, and NetSuite, among others. The company's analytics solutions are designed for the corporate and education sectors and enhance the productivity and performance of the workforce. The company operates in several industry verticals, such as financial services, insurance, automotive, communications, construction and engineering, food & beverage, healthcare, high technology, higher education, hospitality, industrial manufacturing, life sciences, public sector, research, retail, and utilities.
With its subsidiaries and a strong distribution network, the company has its presence in North America, Europe, Asia-Pacific, and Latin America.
Schneider Electric SE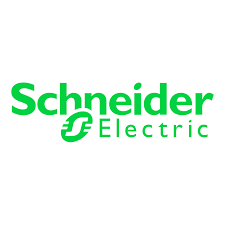 Schneider Electric SE is a leading digital transformation energy management company. The company ventures in automation in homes, buildings, data centers, infrastructure, and industries. The company has a presence in over 100 countries across the globe, and it is considered as one of the global leaders in power management solutions offering medium voltage, low voltage, and secure power management solutions in automation systems.
With its subsidiaries and a strong network of distribution, the company operates in North America, South America, Europe, Africa, and Asia-Pacific. Some of the major subsidiaries of Schneider Electric SE include Merten (Germany), Aveva Group plc (U.K.), and Square D (U.S.).
Amidst this crisis, Meticulous Research® is continuously assessing the impact of the COVID-19 pandemic on various sub-markets and enables global organizations to strategize for the post-COVID-19 world and sustain their growth. Let us know if you would like to assess the impact of COVID-19 on any industry here-https://www.meticulousresearch.com/download-sample-report/cp_id=5198
Authoritative Research on the Smart Water Management Market – Global Opportunity Analysis and Industry Forecast (2021-2028)
Need more information? Meticulous Research®'s new report covers each of these companies in much more detail, providing analysis on the following:
Recent financial performance
Key products
Significant company strategies
Partnerships and acquisitions
Impact of COVID-19 on Smart Water Management Market
The Comprehensive report provides global market size estimates, market share analysis, revenue numbers, and coverage of key issues and trends.