The Smart Home Market is expected to grow at a CAGR of 16.5% from 2019 to reach $144 billion by 2025. Smart home is a suitable home system where appliances and devices can be controlled remotely from any internet-connected place in the world using a smartphone or any other networked devices. The smart home system requires an interface application or web portal to interact with the automated system. The growth of the smart homes market is primarily driven by factors, such as perpetually growing internet users, increased adoption of smart devices, awareness of fit and healthy lifestyles, and rising sense of home safety and security.
Here are the top 10 companies operating in the Smart Home Market
Google LLC (U.S.)
Founded in 1998 and headquartered at California, the U.S.; Google LLC is one of the global pioneers in internet-based products and services. Google's product portfolio ranges from search engines, cloud computing, online advertising technologies, and computer hardware & software. In addition to aforementioned product and services, Google is also cementing its feet in home automation industry directly or through its multiple subsidiaries.
Google has strong global network with more than 70 offices in 50 countries across North America, Europe, Asia-Pacific, Latin America, and the Middle East & Africa.
Honeywell International Inc. (U.S.)

Honeywell International, Inc. is a multinational conglomerate company incorporated in 1985 and has headquarters in New Jersey, the U.S.; Honeywell International Inc. invents and commercializes technologies that address some of the world's most critical challenges around energy, safety, security, productivity, and global urbanization. The company primarily focuses on aerospace, building technologies, performance material & technologies, safety, and productivity solution. The company has approximately 991 location across the world out which 252 are manufacturing sites.
Amazon Inc. (U.S.)
Founded in 1994 and headquartered at Washington, the U.S.; Amazon Inc. functions through three core segments, namely North America, International, and Amazon Web Services. The company mainly focuses on advanced technologies such as artificial intelligence, cloud computing, consumer electronics, e-commerce, and digital streaming.
The company has its geographical presence in North America, Europe, Asia-Pacific, and rest of the world.
ABB Ltd. (Switzerland)

Founded in 1988 and headquartered at Zurich, Switzerland. The ABB Ltd. company has wide geographical presence and offering products and services in electrification, industrial automation, motion, and robotics & discrete automation. The company operates in more than 100 countries worldwide.
LG Electronics, Inc. (South Korea)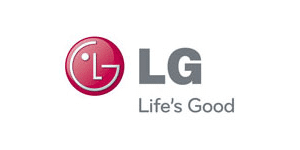 Founded in 1958 and headquartered at Seoul, South Korea. LG Electronics, Inc. is one of the biggest global conglomerates. The company deals with four major business units, including home entertainment, mobile communication, home appliances & air solution, and vehicle components. The company has strong geographical presence and has 128 active operational sites worldwide.
Meticulous Research in its latest publication on Smart Home Market has predicted the growth of 16.5% during the forecast year 2019-2025.

Apple, Inc. (U.S.)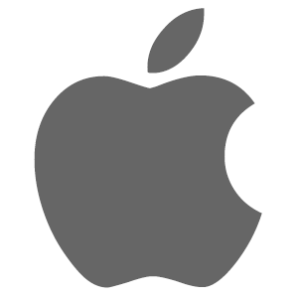 Founded in 1976 and headquartered at California, the U.S.; Apple, Inc. is one of the leading smartphones and computer manufacturers. The company manufactures smartphones, tablets, personal computers, and other consumer electronics. The company also provides software and services in addition to smart gadgets, including smart wearables and smart speakers. Backed by strong revenue and pro-consumer reputation, the company upholds more than 500 stores across 24 countries worldwide.
Samsung (South Korea)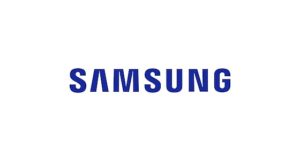 Founded in 1938 and headquartered at Seoul, South Korea. Samsung has robust business affiliations, including Samsung Electronics, Samsung Heavy Industries, Samsung Engineering, Samsung Construction, and Trading Corporation. Samsung has strong geographical presence with 15 regional offices, 55 sales offices, 39 production sites, 35 R&D centers, 7 design centers, and 66 other sites.
General Electrical Company (U.S.)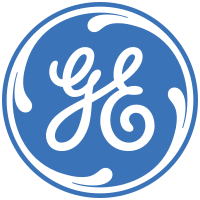 Founded in 1892 and headquartered at Massachusetts, the U.S.; The company owns total 459 manufacturing units in more than 40 countries worldwide. The company has diversified its business into various segments, including power, oil & gas, lighting, renewable energy, healthcare, aviation, and transportation.
Sony Corporation (Japan)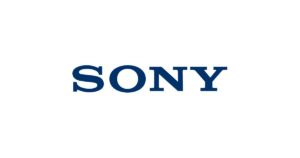 Founded in 1946 and headquartered at Tokyo, Japan. Sony Corporation has diverse product offering ranging from games & network services, music, pictures, home entertainment & sound, imaging product & solution, mobile communication, and semiconductors. The company has 1,556 consolidated subsidiaries and 133 affiliated companies worldwide.
Siemens AG (Germany)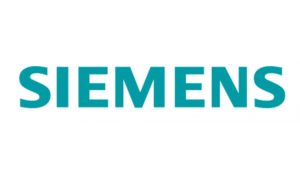 Founded in 1847 and headquartered at Munich, Germany. Siemens AG is a technology company with its competency lies in the field of electrification, automation, and digitization. The company's main focus is to provide power generation, power transmission, and infrastructure solutions as well as automation, drive and software solutions for industry and of medical diagnostics solutions. The company has a diverse geographical presence across North America, Latin America, Europe, Asia-Pacific, and the Middle East & Africa.
Popular Mentions – Johnson Controls international Plc (Ireland), United Technologies Corporation (U.S.), Schneider Electric SE (France), Robert Bosch GmbH (Germany), ASSA ABLOY AB (Sweden), and Legrand S.A. (France).
Authoritative Research on the Smart Home Market – Global Opportunity Analysis and Industry Forecast (2019-2025)
Need more information? Meticulous Research®'s new report covers each of these companies in much more detail, providing analysis on the following:
Recent financial performance
Key products
Significant company strategies
Partnerships and acquisitions
The Comprehensive report provides global market size estimates, market share analysis, revenue numbers, and coverage of key issues and trends.