The sleep apnea devices market is expected to reach $12.9 billion by 2027, at a CAGR of 10.3% during the forecast period of 2020 to 2027
The abnormal breathing patterns characterize sleep-disordered breathing (SDB) or sleep apnea during sleep. This covers all sleep-related diseases, including obstructive sleep apnea (OSA), central sleep apnea (CSA), and hypoventilation syndromes. Among these, OSA is the most common form of SDB characterized by repetitive complete or partial collapses of the upper airway during sleep. Hypoventilation syndromes are usually linked with other chronic diseases such as obesity, chronic obstructive lung disease, and neuromuscular disease. Factors driving the growth of sleep apnea market include growing number of undiagnosed sleep apnea patients, increasing public & clinical awareness about sleep apnea, growing public & private sector initiatives, growing usage of oral appliances, and technological advancements are the key drivers for the global sleep apnea devices market. However, the high cost of CPAP machines is restraining the growth of this market.
Here are the top 10 companies operating in Sleep Apnea Devices Market
ResMed, Inc.

Founded in 1989 and headquartered in California, U.S., ResMed is engaged in manufacturing, developing, distributing, and marketing of medical devices and cloud-based software solutions. The company's medical devices assist in diagnosing, treating, and managing respiratory disorders, such as sleep-disordered breathing, chronic obstructive pulmonary diseases, neuromuscular diseases, and other chronic diseases. The company operates its business in two segments—Sleep & Respiratory Care and SaaS. The company offers sleep apnea devices and related masks through its Sleep and Respiratory Care segment.
The company has a global presence and sells its products in around 120 countries by combining wholly owned subsidiaries and independent distributors. The company has wholly-owned subsidiaries located in Austria, the Czech Republic, Denmark, Finland, France, Germany, Ireland, the Netherlands, Norway, Poland, Sweden, Switzerland, the United Kingdom, Australia, China, India, Japan, Korea, New Zealand, and Taiwan. The company has a stronghold in the U.S. market and generates more than 60% of its total revenue from this country.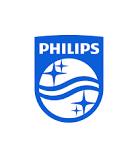 Founded in 1891 and headquartered at Amsterdam, Netherlands, Koninklijke Philips operates as a health technology company worldwide. The company operates through four business segments, namely, Diagnosis & Treatment, Connected Care, Personal Health, and Other. The company operates in the sleep apnea devices market through its Sleep & Respiratory Care segment (a part of the Connected Care business).
The Connected Care segment employed 14,939 people. With more than 50 subsidiaries and a strong distribution network, the company is actively engaged in the sale of its products in more than 100 countries.
Fisher & Paykel Healthcare Ltd.

Founded in 1971 and headquartered at Auckland, New Zealand, Fisher & Paykel is engaged in designing, manufacturing, marketing, and selling of medical devices and systems. The company offers products and systems used in respiratory care, acute care, surgery, and OSA treatment. The company operates through two business segments—Hospital and Homecare. Through its Homecare segment, the company offers sleep apnea devices.
Fisher & Paykel has its global presence across North America, Europe, Asia-Pacific, Latin America, Africa, and the Middle East. The company sells its products through direct sales channels across all of these regions. The company's distribution centers are located in the U.S., Canada, Germany, Turkey, France, the U.K., India, China, Taiwan, Hong Kong, Japan, South Korea, New Zealand, and Australia.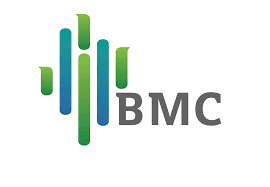 Founded in 2001 and headquartered in Beijing, China, BMC Medical is engaged in providing innovative solutions for diagnosing, treating, and managing sleep-disordered breathing (SDB) and other chronic respiratory diseases. The company offers SDB diagnostic devices, flow generators, and patient interfaces. The company's products have certifications for international quality standards, ISO 13485. Along with certification, its products have received many regional and country-level regulatory approvals, including CE marking from the European Union, FDA approval, and CFDA approval from China, among others.
To increase its manufacturing capacity and customer base, the company has strategically opened a new manufacturing center in Tianjin to provide its users with convenient products. The company has developed a strong distribution network serving more than 80 countries located across regions with a strong geographic presence in China, the U.S., and India.
Braebon Medical Corporation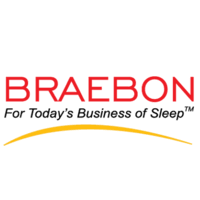 Founded in 1998 and headquartered in Ontario, Canada, Braebon Medical is engaged in offering PSG sensors, accessories, home sleep testing (HST) systems, therapeutic intraoral appliances, and software solutions to diagnose and treat sleep disorders. The company provides sleep apnea accessories like sensors, cannula, screening & monitoring tools, and others. The company also offers after-sales support, technical support, and rapid replacement programs to its clients.
The company's products also carry the international quality certification, ISO 13485, and many regulatory approvals, such as U.S. FDA, European CE mark, Health Canada, IEC 60601, and Australian TGA standards. The company has its geographic presence across North America, Europe, and Australia.
A report into the projected growth of the current Sleep Apnea Devices Market by Meticulous Research® has produced some incredible forecasts for the industry. By 2027, it's expected to have grown at a CAGR of 10.3%, reaching over $12.9 billion.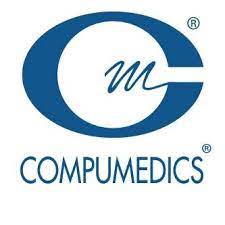 Founded in 1987 and headquartered in Victoria, Australia, Compumedics is engaged in designing, developing, manufacturing, and selling diagnostic devices for sleep, brain, and ultrasonic blood-flow monitoring applications. The company offers sleep diagnostic solutions and other accessories through its Sleep Diagnostic segment. The company's medical devices and manufacturing processes are regulatory compliant with ISO 9001, FDA (USA), CE Mark (Europe), TGA (Australia), IEC 601-1 patient safety standards, UL and CSA electrical standards, ISO 13485 Quality Systems – Medical Devices, and Good Manufacturing Practice (GMP). The company is one of the leading suppliers of sleep diagnostic devices in Australia, Japan, China, and the U.S.
The company has two wholly-owned subsidiaries, namely, Neuroscan (U.S.) and DWL Elektronishe Systeme GmbH (Germany). Along with these subsidiaries' help and a global distributor network, Compumedics has its geographic presence across the Americas, Asia-Pacific, Europe, and the Middle East.
DeVilbiss Healthcare LLC

Founded in 1888 and headquartered in Somerset, PA, U.S., DeVilbiss Healthcare is engaged in designing, manufacturing, and marketing respiratory medical devices & disposables used in patients' respiratory needs in both the clinical and home care settings. The company offers CPAP machines, CPAP masks, CPAP accessories, and therapy management devices & solutions through its sleep therapy portfolio.
In July 2015, DeVilbiss Healthcare was acquired by Drive Medical. However, in the short term, the two companies i.e. Drive and DeVilbiss, will operate independently till integration in the Americas. Upon completion of the integration, the new company will be known as Drive DeVilbiss Healthcare, Inc.
The company has its geographic presence across North America, France, Germany, the Netherlands, the U.K., Australia, and China.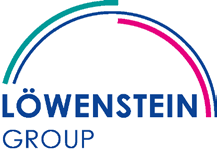 Founded in 1986 and headquartered in Hamburg, Germany, Löwenstein is engaged in manufacturing and sales of medical devices and related accessories & consumables in the healthcare areas like anesthesia workstations & ventilators, baby warming devices, resuscitation tables, sleep therapy devices, and sleep diagnostic devices. The sleep therapy devices include CPAP & APAP devices, Bilevel S and ST devices, Bilevel SV devices (ASV).
The group operating globally with many companies located across region includes, Löwenstein Medical GmbH & Co. KG (Germany), Löwenstein Medical Diagnostics GmbH (Germany), Löwenstein Medical Technology GmbH + Co. KG (Germany), Löwenstein Medical Innovation GmbH & Co. KG (Deutschland), IfM Ingenieurbüro für Medizintechnik GmbH (Deutschland), Löwenstein Medical Austria GmbH (Austria), Heinen + Löwenstein GmbH (Austria), Löwenstein Médical France SAS (France), Löwenstein Medical Netherlands B. V. (Netherlands), Löwenstein Medical Schweiz AG (Switzerland), and Löwenstein Medical UK Ltd. (U.K.).
Oventus Medical

Established in 2012 and headquartered in Indooroopilly, Australia, Oventus Medical is a medical device company engaged in providing a discreet and comfortable alternative to CPAP systems to treat OSA. The company offers its product to patients as well as professionals. The company sells its product under the brand name O2Vent.
The company has its geographic presence across the U.S., Canada, and Australia.
WholeYou (Subsidiary of Mitsui Chemicals)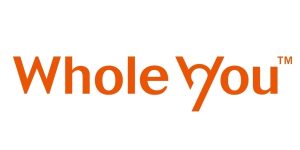 Founded in 2004 and headquartered in California, U.S., WholeYou is engaged in offering an extensive product portfolio in the sleep-related problems segment. Mitsui Chemicals operates in five segments—Mobility, Healthcare, Food & Packaging, Next-generation Business, and Basic Materials. The Healthcare segment offers materials related to vision care, personal care, dental material, and non-woven.
As of April 2019, Mitsui Chemicals, Inc. had a headcount of 17,743 employees. The company has a strong global presence across Japan, China, Asia, the Americas, Europe, and other parts of the world.
Popular Mentions: Panthera Dental, and SomnoMed Limited
Amidst this crisis, Meticulous Research® is continuously assessing the impact of the COVID-19 pandemic on various sub-markets and enables global organizations to strategize for the post-COVID-19 world and sustain their growth. Let us know if you would like to assess the impact of COVID-19 on any industry here- https://www.meticulousresearch.com/download-sample-report/cp_id=5095
Authoritative Research on the Sleep Apnea Devices Market – Global Opportunity Analysis and Industry Forecast (2020-2027)
Need more information? Meticulous Research®'s new report covers each of these companies in much more detail, providing analysis on the following:
Recent financial performance
Key products
Significant company strategies
Partnerships and acquisitions
Impact of COVID-19 on the Sleep Apnea Devices Market
The Comprehensive report provides global market size estimates, market share analysis, revenue numbers, and coverage of key issues and trends.
Please download report pages and learn more:https://www.meticulousresearch.com/download-sample-report/cp_id=5095