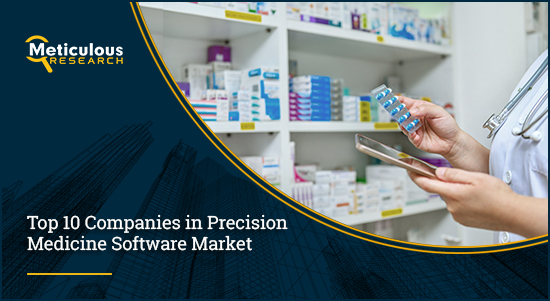 The precision medicine software market is expected to grow at a CAGR of 11.2% from 2021 to 2028 to reach $2.55 billion by 2028.
Precision medicine software comprises of on-premise and web & cloud-based delivery platforms used in the personalized treatment and detection of diseases, such as cancers, genetic disorders, cardiac & infectious diseases, and others. Precision medicine software assists physicians in choosing a treatment method based on the patient's genetic makeup and lifestyle habits.
Here are the top 10 companies operating in this Precision Medicine Software Market-
2bPrecise LLC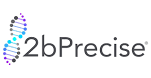 Founded in 2015 and headquartered in Pennsylvania, U.S., 2bPrecise is a software company, which applies organizational policies and governance to genetic and genomic lab-ordering processes. Pharmacogenomics and precision oncology are the two important working sectors of the company. In precision oncology, the company discovers high-risk cancer patients and identifies treatment based on tumor biomarkers. The company using the 2bPrecise platform works on vast amounts of the data required, then simplifies, condenses, and extracts it. The 2bPrecise platform integrates molecular test results with the patient's clinical record in the EHR and finds applications in maternal/fetal medicine, oncology, behavioral health, cardiology, and pediatrics.
PierianDx, Inc.

Established in 2014 and headquartered in Missouri, U.S., PierianDx is engaged in catalyzing global adoption of genomic sequencing in healthcare in order to diagnose and treat patients with cancer and other complex diseases. The company offers genomic SaaS solutions; CAP and CLIA accredited laboratory; and shared knowledge bases for health systems, cancer centers, and commercial laboratories. The company offers solutions from genomic sequencing and biomedical informatics in the laboratory to reporting and decision support to the patients.
Gene42, Inc.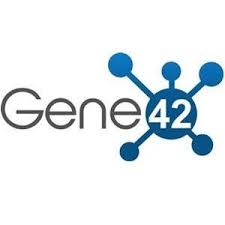 Founded in 2014 and headquartered in Ontario, Canada, Gene42 is a medical technology and software company engaged in providing software solutions streamlined for clinical use. The company offers software that can be integrated with existing electronic health records (EHRs). PhenoTips, a flexible and versatile web-based application is the flagship product of the company, which is used in a diverse range of patient settings across the world. The application is offered to various customers, such as hospitals, researchers, and laboratories.
Foundation Medicine, Inc.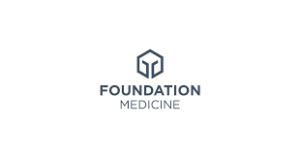 Founded in 2010 and headquartered in Massachusetts, U.S, Foundation Medicine is a molecular information company engaged in transforming cancer care by understanding genomic changes, which contribute to unique cancers. The company offers a full suite of comprehensive genomic profiling assays utilizing next-generation sequencing to identify the molecular alterations in a patient's cancer and match them with relevant targeted therapies, immunotherapies, and clinical trials.
N-of-One, Inc.

Founded in 2008 and headquartered in Massachusetts, U.S., N-of-One is a molecular decision-support company, which operates in cancer patient advocacy to provide clinicians with molecular test results. The company offers patient-specific therapeutic options for precision medicine in oncology by leveraging its proprietary knowledge base. Leading hospital systems, cancer centers, and commercial labs are the key partners of the company. In January 2019, QIAGEN N.V. (Netherlands) acquired N-of-One to expand the company's molecular solutions. From January 2019, N-of-One is part of QIAGEN Digital Insights and has integrated all products & services into QIAGEN Clinical Insights (QCI).
A report into the projected growth of the current Precision Medicine Software Market by Meticulous Research® has produced some incredible forecasts for the industry. By 2028, it's expected to have grown at a CAGR of 11.2%, reaching over $2.55 billion.
Translational Software, Inc.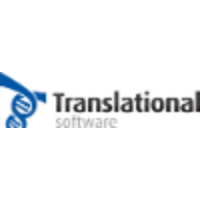 Founded in 2009 and headquartered at Washington, U.S., Translational Software is engaged in simplifying complex genetic data into evidence-based actionable recommendations and deliver information in platform-agnostic formats. The company has more than 80 laboratories in its network, which includes more than 30,000 clinicians and provides information for pharmacogenomics, carrier screening, and wellness. The company offers its software to healthcare providers to realize the importance of precision medicine and to ensure effective care.
Syapse, Inc.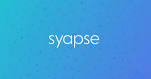 Founded in 2008 and headquartered in California, U.S., Syapse offers various cloud-based platforms and data sharing networks for delivering care through precision medicine for cancer patients. The company is engaged in gathering various healthcare clinical treatments, data outcome systems, and streamlining into a unified ecosystem to serve healthcare providers offering oncology treatments. The company serves healthcare executives, healthcare teams, and researchers to support data-driven decision-making across the precision medicine program or personalized care program. By offering solutions for health systems and life sciences, the company integrates patients' clinical, pathology, radiology, treatment, lab results, and other information in a central data store in order to provide a single-point access.The company has its geographic presence across the U.S., South Korea, and Japan.
Fabric Genomics, INC.

Founded in 2009 and headquartered in California, U.S., Fabric Genomics, through the A.I. approach, is engaged in making genomics-driven precision medicine. The company provides clinical-decision support software that enables clinical labs, hospital systems, and country-sequencing programs to gain actionable genomic insights, resulting in faster and more accurate diagnoses and reduced turnaround time. Fabric's end-to-end genomic analysis platform incorporates proven A.I. algorithms, and has applications in both hereditary disease and oncology. The company's Fabric Enterprise Platform has applications in diagnostic odyssey, rapid whole-genome in sequencing, hereditary diseases, and oncology. The prominent customers to which the company sells its software are commercial clinical laboratories, hospital core laboratories, country sequencing programs, and research institutions.
SOPHiA GENETICS, SA

Founded in 2011 and headquartered in Saint Sulpice, Switzerland, SOPHiA GENETICS is engaged in maximizing the power of data-driven medicine through the data analytic solutions for healthcare professionals. The company offers the SOPHiA AI platform in five major applications, namely, oncology, hereditary cancer, cardiology, metabolism, and pediatrics. This platform is used by 240 healthcare institutions in 39 countries, and about 1,000 hospitals worldwide.
Human Longevity, Inc.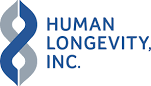 Founded in 2013 and headquartered in California, U.S., Human Longevity is the genomics-based health intelligence company engaged in creating a comprehensive database of whole genome, phenotype, and clinical data. The company combines state-of-the-art DNA sequencing, and expert analysis with machine learning to discover new insights in personalized health. By integrating full-body imaging with whole-genome sequencing, the company offers Health Nucleus CORE, personalized medicine assessment, which finds applications in cancer, diseases, cardiac disease, metabolic diseases, and neurological diseases.
Popular Mentions: Sunquest Information Systems, LifeOmic Health LLC
Authoritative Research on the Precision Medicine Software Market – Global Opportunity Analysis and Industry Forecast (2021-2028)
Need more information? Meticulous Research®'s new report covers each of these companies in much more detail, providing analysis on the following:
Recent financial performance
Key products
Significant company strategies
Partnerships and acquisitions
The Comprehensive report provides global market size estimates, market share analysis, revenue numbers, and coverage of key issues and trends.
Please download report pages and learn more: