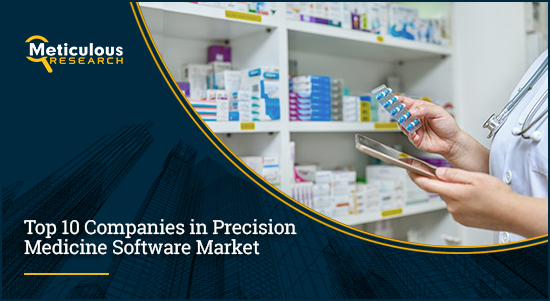 The precision medicine software market is expected to grow at a CAGR of 11.2% from 2021 to 2028 to reach $2.55 billion by 2028.
Precision medicine software comprises on-premise and web & cloud-based deployment platforms used in the personalized treatment and detection of diseases, such as cancers, genetic disorders, cardiac & infectious diseases, and others. Precision medicine software assists physicians in choosing a treatment method based on the patient's genetic makeup and lifestyle habits. The paradigm shifts in treatment, rising pressure to decrease healthcare costs, scientific & technological advances in the genomics field, and growing focus towards providing companion diagnostics & biomarkers for various therapeutic areas are some of the major factors expected to drive the growth of this market. However, the lack of awareness about precision medicine practices and fragmented healthcare systems in developing countries hinder the growth of this market to a certain extent.
Impact of COVID-19 on the Precision Medicine Software Market
With the healthcare industry facing a crisis amidst the pandemic, it has been working on various solutions to combat the pandemic. The healthcare industry is engaged in conducting precision medicine research to enable a better understanding of COVID-19 and to measure the impact caused by the virus to discover potential therapies. Many governments have taken initiatives to accelerate the use of precision medicine for coronavirus. For instance, in July 2020, the San Antonio Partnership for Precision Therapeutics announced funding of three collaborative COVID-19 research efforts in San Antonio. These projects will support a strong foundation of transformative COVID-19 research happening in San Antonio. Cleveland Clinic also launched a genomic medicine project to identify genetic factors that drive susceptibility to the virus and use these to develop prevention and therapeutic strategies against the virus. Emory University researchers are also investigating an antiviral compound that works like Remdesivir, which inhibits viral replication.
Here are the top 10 companies operating Precision Medicine Software Market –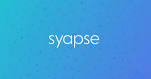 Founded in 2008 and headquartered in California, U.S., Syapse offers cloud-based platforms and data sharing networks for delivering care through precision medicine for cancer patients. The company is engaged in gathering various healthcare clinical treatments, data outcome systems, and streamlining into a unified ecosystem to serve healthcare providers offering oncology treatments. The company serves healthcare executives, healthcare teams, and researchers to support data-driven decision-making across the precision medicine program or personalized care program. The company integrates patients' clinical, pathology, radiology, treatment, lab results, and other information in a central data store to provide single-point access by offering health systems and life sciences solutions.
The company has its geographic presence across the U.S., South Korea, and Japan.

Founded in 2009 and headquartered in California, U.S., Fabric Genomics is engaged in making genomics-driven precision medicine. The company provides clinical-decision support software that enables clinical labs, hospital systems, and country-sequencing programs to gain actionable genomic insights, resulting in faster and more accurate diagnoses and reduced turnaround time. Fabric's end-to-end genomic analysis platform incorporates proven A.I. algorithms and has applications in hereditary diseases and oncology. The company's Fabric Enterprise Platform has applications in diagnostic odyssey, rapid whole-genome in sequencing, hereditary diseases, and oncology. The prominent customers to which the company sells its software are commercial clinical laboratories, hospital core laboratories, country sequencing programs, and research institutions.
Founded in 2011 and headquartered in Saint Sulpice, Switzerland, SOPHiA GENETICS is engaged in maximizing data-driven medicine through data analytic solutions for healthcare professionals. The company offers the SOPHiA AI platform in five major applications: oncology, hereditary disorders, cardiology, metabolism, COVID-19, and pediatrics. This platform is used by 240 healthcare institutions in 39 countries and about 1,000 hospitals worldwide.
The company has a direct presence through offices across the U.S., France, and Switzerland.
Human Longevity, Inc.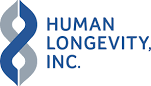 Founded in 2013 and headquartered in California, U.S., Human Longevity is a genomics-based health intelligence company engaged in creating a comprehensive database of whole genome, phenotype, and clinical data. The company combines state-of-the-art DNA sequencing and expert analysis with machine learning to discover new insights into personalized health. By integrating full-body imaging with whole-genome sequencing, the company offers Health Nucleus CORE, a personalized medicine assessment, which finds applications in cancer diseases, cardiac diseases, metabolic diseases, and neurological diseases. Health Nucleus uses whole genome sequencing analysis and advanced digital imaging, and personal biomarkers to deliver a complete picture of individual health.
Sunquest Information Systems, Inc.
Founded in 1979 and headquartered in Arizona, U.S., Sunquest Information provides diagnostic and laboratory information systems to healthcare providers. The company offers multi-site, multi-disciplinary support for complex anatomic, and molecular and genetic testing. Laboratory information management systems (LIS/LIMS) and lab analytics solutions for clinical pathology, anatomic pathology, and molecular pathology, including next-generation sequencing (NGS) for precision medicine, are some of the products offered by the company.
The company has its geographic presence across the U.K., the U.S., UAE, India, and Australia through its offices and has partnered with more than 1,700 laboratories and over 300,000 end users. Also, it has a geographic presence across Australia, Middle East, and Canada. The company serves large and mid-sized hospitals, clinics, and other facilities, including multi-entity and multi-site health care organizations.
A report into the projected growth of the current Precision Medicine Software Market by Meticulous Research® has produced some incredible forecasts for the industry. By 2028, it's expected to have grown at a CAGR of 11.2%, reaching over $2.55 billion.
LifeOmic Health LLC
Founded in 2016 and headquartered in Indiana, U.S., LifeOmic Health is a software company offering disruptive solutions through cloud learning, machine learning, and mobile devices. The company offers cloud and mobile-based solutions to clinicians, researchers, pharmaceutical researchers, health I.T. companies, and individuals, which has applications in oncology, cardiology, functional medicine, employer wellness, and health coaching. The company operates in the precision medicine software market by providing LifeOmic Precision Health Cloud, integrating genomic, EHR, imaging, demographic, and any other data set. LifeOmic has a direct geographic presence through offices across Indiana, North Carolina, and Utah in the U.S.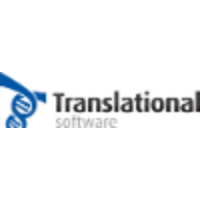 Founded in 2009 and headquartered in Washington, U.S., Translational Software is engaged in simplifying complex genetic data into evidence-based, actionable recommendations and deliver information in platform-agnostic formats. The company has more than 80 laboratories globally, including more than 30,000 clinicians, and provides information for pharmacogenomics, carrier screening, and wellness. The company offers its Translational Software to healthcare providers to realize the importance of precision medicine and ensure effective care.
Founded in 2008 and headquartered in Massachusetts, U.S., N-of-One is a molecular decision-support company, which operates in cancer patient advocacy to provide clinicians with molecular test results. The company offers patient-specific therapeutic options for precision medicine in oncology by leveraging its proprietary knowledge base. Leading hospital systems, cancer centers, and commercial labs are the key partners of the company. In January 2019, QIAGEN N.V. (Netherlands) acquired N-of-One to expand its portfolio of molecular solutions. From January 2019, N-of-One is part of QIAGEN Digital Insights and has integrated all products & services into QIAGEN Clinical Insights (QCI).
PhenoTips (formerly Gene42 Inc.), headquartered in Ontario, Canada, is a medical technology and clinical software company that develops clinical software tools to collect and analyze phenotypic information for genetic disorders and cancers. The company offers software that can be integrated with existing electronic health records (EHRs). In January 2020, Gene42 Inc. changed its name to PhenoTips to specialize in workflows for genomic medicine. PhenoTips, a flexible and versatile web-based software, is the company's flagship product, which is used in a diverse range of patient settings across the world. PhenoTips is offered to various customers such as hospitals, researchers, and laboratories.
The company's solutions are used in over 60 countries by leading hospitals and research institutions for deep clinical phenotyping, pedigree drawing, and gene discovery.

Established in 2014 and headquartered in Missouri, U.S., PierianDx is engaged in catalyzing global adoption of genomic sequencing in healthcare to diagnose and treat patients with cancer and other complex diseases. The company offers genomic SaaS solutions and shared knowledge bases for healthcare providers, cancer centers, and commercial laboratories. The company offers solutions, such as genomic sequencing and biomedical informatics for laboratories.
The company's Clinical Genomics Workspace is an all-in-one informatics and reporting platform that delivers a personalized report of a patient's genomic variants, including interpretations and recommended treatments. Using current best-practice methods and clinical standards for analysis, the platform gives the user unparalleled flexibility in understanding the clinical significance of genomic variants in a concise and easy-to-navigate interface. The company has a direct presence through its offices across the U.S. and India and an indirect presence across Germany, Australia, and Latin American countries.
Popular Mention: Foundation Medicine, Inc. (U.S.), and 2bPrecise (U.S.)
Amidst this crisis, Meticulous Research® is continuously assessing the impact of COVID-19 pandemic on various sub-markets and enables global organizations to strategize for the post-COVID-19 world and sustain their growth. Let us know if you would like to assess the impact of COVID-19 on any industry here–https://www.meticulousresearch.com/download-sample-report/cp_id=5011
Authoritative Research on the Precision Medicine Software Market – Global Opportunity Analysis and Industry Forecast (2021-2028)
Need more information? Meticulous Research®'s new report covers each of these companies in much more detail, providing analysis on the following:
Recent financial performance
Key products
Significant company strategies
Partnerships and acquisitions
Impact of COVID-19 on the Precision Medicine Software Market
The Comprehensive report provides global market size estimates, market share analysis, revenue numbers, and coverage of key issues and trends.
Please download report pages and learn more: https://www.meticulousresearch.com/download-sample-report/cp_id=5011