Plasma Fractionation Market Will Grow at a CAGR of 7.1% During the Forecast Period to Reach $46.9 Billion by 2029, Says "Meticulous Research®".
Plasma fraction is an essential process for manufacturing life-saving protein therapeutics such as immunoglobulins, albumins, protease inhibitors, and coagulation factors, which are required to treat several diseases, including hemophilia and primary immunodeficiency diseases. The COVID-19 pandemic affected millions of lives and caused disruptions globally, mainly in the healthcare sector. During the second pandemic wave, the demand for plasma therapies increased to treat the surging volume of patients.
Manufacturing plasma-derived therapeutics requires regulated industrial processes to ensure optimal safety, quality, and recovery. Plasma derivatives are considered important therapeutic resources, owing to which the demand for plasma derivatives is rising. The plasma fractionation market is driven by the increasing prevalence of chronic diseases across all age groups, the growing use of immunoglobulins in various therapeutic areas, and the expansion of plasma collection centers. Further, the growing prevalence of blood and respiratory diseases is creating opportunities for market growth.
Here are the top 10 companies operating in the global plasma fractionation market–
CSL Limited (Australia)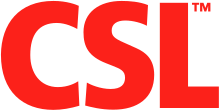 Incorporated in 1991 and headquartered in Melbourne, Australia, CSL is a biotechnology company that develops and delivers medicines that save lives, protect public health, and help people with life-threatening medical conditions. The company operates through two business segments, namely, CSL Behring and Seqirus. The company offers plasma fractionation products under the CSL Behring business segment. These products are used in various therapeutic areas such as immunology & neurology, hematology, thrombosis, cardiovascular & metabolic, respiratory, and transplant.
CSL is focusing on expanding its global presence with major projects. The company's sites support major expansion projects such as Project Sphinx in Marburg, Germany for HAEGARDA, Protinus in Bern, Switzerland for PRIVIgEN, Aurora in Broadmeadows, Victoria, Australia for base fractionation and Atlas in Kankakee, Illinois for base fractionation. Between 2020 and 2021, the company opened 25 new plasma collection centers globally, taking the total to 303. The company has a presence across Switzerland, Amsterdam, Netherlands, the U.K., Germany, Australia, China, and the U.S..
Takeda Pharmaceutical Company Limited (Japan)

Founded in 1781 and headquartered in Tokyo, Japan, Takeda is a biopharmaceutical company that specializes in metabolic disorders, neurology, gastroenterology, inflammation, and oncology. In January 2019, the company acquired Shire plc, strengthening its position in GI and neuroscience, improving its R&D capacity, and acquiring brands specializing in plasma fractionation such as GAMMAGARD LIQUID, HYQVIA, FLEXBUMIN, and CUVITRU. Takeda operates through a single segment, Pharmaceuticals. The company focuses on five business areas: Gastrointestinal (GI), Rare Diseases, Plasma-derived Therapies (PDT) Immunology, Oncology, and Neuroscience. The plasma products are offered through the PDT Immunology business segment. BioLife, a part of Takeda, is the global plasma collection network with over140 centers in the U.S. and Europe. Takeda primarily manufactures its products in its facilities and distributes them to the U.S., Japan Pharma, Europe, Canada, and emerging countries.
Grifols, S.A. (Spain)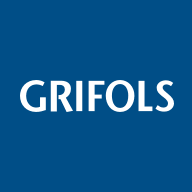 Founded in 1909 and headquartered in Barcelona, Spain, Grifols is engaged in developing plasma-based medicines to treat rare, chronic and life-threatening conditions. The company operates through Bioscience, Diagnostic, Hospital, and Bio Supplies business divisions. The company provides plasma fractionation products under the Bioscience division to hospitals, pharmacies and healthcare professionals. The company has 307 plasma centers network in the U.S. and 57 plasma centers network in Europe. The company's Bioscience R&D projects increased from 84 in 2019 to 96 in 2021.
Grifols has 15 industrial facilities, 11 R&D centers, and 6 Bioscience Division centers. The company sells products and services in over 100 countries and regions and has subsidiaries in over 30 countries. The subsidiaries include Grifols UK Ltd. (U.K.), Grifols Italia S.p.A. (Italy), Biomat USA, Inc. (U.S.), Grifols Therapeutics, Inc. (U.S.), and Haema AG (Germany).
Octapharma AG (Switzerland)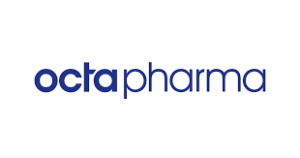 Founded in 1983 and headquartered in Lachen, Switzerland, Octopharma is a manufacturer of human protein products from human cell lines and human plasma sourced from their plasma donation centers and other external sources. The company develops plasma-derived products for three therapeutic areas, namely, hematology, immunotherapy, and critical care. The company has over 180 plasma donation centers and a capacity to process 7 million liters of plasma annually.
The company manufacturers coagulation factors (factor VIII and factor IX concentrate) for the prevention and treatment of blood disorders such as hemophilia A and hemophilia B; protein solutions (albumin) to stabilize the blood circulation and prevent shock conditions during severe burns and injuries or operations; and immunoglobulins for preventing life-threatening infections, treatment of immune diseases, and prevention against rhesus intolerance in pregnant women.
The company has a direct presence through its manufacturing & R&D sites in Germany, France, Mexico, Sweden, Austria, and the U.S. Apart from these sites, the company has a presence in Kazakhstan, Jordan, Azerbaijan, China, Serbia, Slovakia, Belgium, Norway, South Africa, Ukraine, Portugal, Spain, U.K., Belarus, Russia, Italy, Czech Republic, Brazil, Saudi Arabia, Singapore, Australia, Canada, Finland, and Poland.
Kedrion S.p.A. (Italy)

Founded in 2001 and headquartered in Tuscany, Italy, Kedrion S.p.A. is a pharmaceutical company involved in collecting and fractionating blood plasma to produce and distribute plasma-derived treatments for rare and serious conditions, such as Hemophilia, Primary Immunodeficiencies, and Rh sensitization. The company operates through three business segments, namely, Plasma Derivatives, Plasma, and Others. The company provides its products to government authorities, national health services (through tender awards), and private distributors.
The company has six manufacturing plants and 29 plasma collection centers worldwide. With the help of subsidiaries, the company has a presence across 100 countries in Europe, Asia, the U.S., and Latin America. The company has distribution centers across the U.S., Mexico, Colombia, Brazil, Italy, Switzerland, Portugal, Germany, Austria, Hungary, Turkey, and India. The plasma collection centers are present in the U.S., and the production sites are present in the U.S., Italy, and Hungary.
In January 2022, the global private equity firm Permira (U.K.) entered into an agreement with Kedrion's existing shareholders to jointly acquire and combine Kedrion and BPL (U.K.), a player in the plasma industry.
"Meticulous Research in its latest publication on Plasma Fractionation Market has predicted the growth of 7.1% during the forecast year 2022-2029"
 Bio Products Laboratory (BPL) Ltd (U.K.)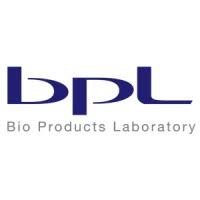 Founded in 1954 and headquartered in Elstree, U.K., BPL was privatized in 2013 and is engaged in collecting plasma and developing products that meet the needs of clinicians, patients, and stakeholders. The company consists of two operating divisions: BPL Plasma and BPL Therapeutics. BPL Plasma, headquartered in Texas, U.S., collects plasma from donors in around 29 centers across the U.S. This collection is regulated by both FDA and the Medicines and Healthcare products Regulatory Agency (MHRA). This division has around 1,000 staff to support donors' needs and ensure quality plasma collection in all their centers.
The collected plasma is shipped to the headquarters of BPL Therapeutics in Elstree, U.K. This division has around 1,000 employees involved in operations and commercial activity, finance, and customer services and manufactures products for immunology, coagulation disorders, and critical care. Ultimately, the final products are commercially available in the U.K., the U.S., and many other countries worldwide.
In January 2022, the global private equity firm Permira (U.K.) entered into an agreement with Kedrion's existing shareholders to jointly acquire and combine Kedrion (U.K.) and BPL (U.K.).
LFB Group (France)

Founded in 1994 and headquartered in Puteaux, France, LFB Group develops, manufactures, and markets therapeutic proteins to treat patients with rare diseases. The company's portfolio of biomedicinal products comprises treatments in three therapy areas, namely, hemostasis, intensive care, and immunology. Its subsidiaries in the plasma fractionation market are LFB BIOMEDICAMENTS and LFB BIOTECHNOLOGIES. LFB BIOMEDICAMENTS, headquartered in Les Ulis, France, specializes in manufacturing and marketing plasma-derived medicinal products.
The company sells its products across 30 countries globally. LFB manufactures its plasma-derived medicinal products in two bioproduction sites in France, Les Ulis and Lille. The plant in Les Ulis conducts upstream processing of plasma-derived medicinal products, from plasma reception to intermediate products. The Lille plant specializes in the downstream processing of plasma-derived medicinal products, from intermediates to aseptic filling. The company has recently built a new generation biotechnology plant to conduct production steps for immunoglobulins, fibrinogen, and albumin, increasing the production capacity of plasma fractionation by three times..
GC Biopharma Corporation (South Korea)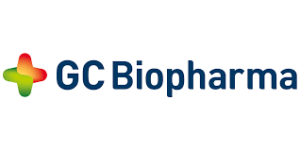 Founded in 1967 and headquartered in Yongin-si, South Korea, GC Biopharma is a provider of vaccines and plasma protein therapeutics. The company is engaged in developing, manufacturing, and marketing plasma derivatives, vaccines for infectious diseases, drugs for the treatment of the central nervous system, respiratory, immunology diseases, genetic disorders, hematological disorders, musculoskeletal disorders, and metabolic disorders. It offers plasma derivatives in the plasma fractionation market, including albumin, immunoglobulin, and antithrombin.
GC Biopharma company has three manufacturing plants, one R&D center, and over 10 office locations in South Korea. The company has partnerships with several biotechnology companies, academic institutes, and corporations globally to access emerging technologies, strengthen its R&D pipeline, and participate in clinical trials globally. It is developing IVIg, GC5107 (Immune Globulin Intravenous (Human),10% Liquid), for the treatment of humoral immunodeficiency. Additionally, it has received U.S. FDA approval for its Biologics License Application.
 Intas Pharmaceuticals Ltd. (India)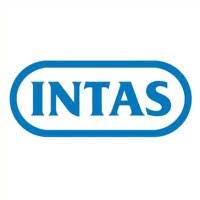 Founded in 1984 and headquartered in Gujrat, India, Intas is a global pharmaceutical formulation development, manufacturing, and marketing company. The company offers its products worldwide via therapeutic segments, namely, CNS; Cardiovascular; Diabetology; Gastroenterology; Urology; Oncology; Plasma Derived Products; and Immunology and Neurology. The company provides its products to hospitals & clinics, clinical research laboratories and academic institutes. Its portfolio of plasmaderived products comprises anticoagulants, antihemophilic factors, immunomodulators, plasma protease inhibitors and plasma volume expanders.
Intas Pharmaceuticals has a strong presence in more than 85 and has its sales, marketing, and distribution infrastructure in the major markets such as North America, Europe, Central & Latin America, Asia-Pacific, as well as CIS and MENA countries
China Biologic Products Holdings, Inc. (China)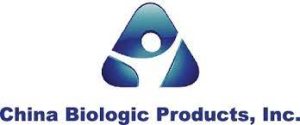 Founded in 2002 and headquartered in Beijing, China, China Biologic Products Holdings, Inc. is involved in plasma collection, R&D, manufacturing, and commercializing human plasma-based biopharmaceutical products. These products are used during medical emergencies and to prevent and treat life-threatening and immune-deficiency-related diseases. The company's core business includes developing, manufacturing and selling plasma-derived and biopharmaceutical products. The company has ten plasma-derived products covering over twenty specifications across the categories, namely, Human Albumin, Human Immunoglobulin for intravenous injection, Other Immunoglobulin Products, and Others. The company has manufacturing & distribution sites in Shandong Province, Guizhou Province, and Beijing City in China.
Authoritative Research on the Plasma Fractionation Market – Global Opportunity Analysis and Industry Forecast (2022-2029)
Need more information? Meticulous Research®'s new report covers each of these companies in much more detail, providing analysis on the following:
Recent financial performance
Key products
Significant company strategies
Partnerships and acquisitions
Impact of COVID-19 on the Plasma Fractionation Market
The Comprehensive report provides global market size estimates, market share analysis, revenue numbers, and coverage of key issues and trends.
Please download report pages and learn more: https://www.meticulousresearch.com/download-sample-report/cp_id=5117