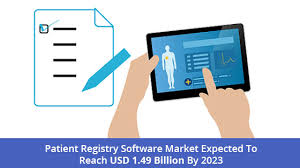 The Global Patient Registry Software Market is expected to grow at a CAGR of 11.0% from 2018 to 2023 to reach USD 1.49 billion by 2023. With growing efforts for the adoption of electronic health records (EHRs) across the globe, and rising importance of evidence-based data from registries for effectiveness, safety and quality, the market trend is towards interfacing registries with EHRs. While EHRs are focused on individuals, patient registries are population-focused and are designed to fulfill specific purposes defined before the data are collected and analyzed.
Here are the top 10 companies operating in Patient Registry Software  market–
M2S, Inc. (A Medstreaming Company)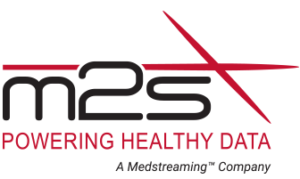 Founded in 1997 and headquartered at West Lebanon, New Hampshire, U.S.; M2S, Inc. is engaged in providing solutions and services to healthcare providers, device manufacturers, and medical societies. The Company also offers clinical registries, data mining and special projects, pre-market, clinical trials & post-approval projects and cardiovascular imaging. The clinical registries offer merit-based incentive payment system, data abstraction, and data integration.
The Company operates as a subsidiary of MedStreaming, LLC. and has its geographic presence across North America, Europe, Asia-Pacific, Latin America, and Middle East & Africa.
Phytel, Inc. (An IBM Corporation Company)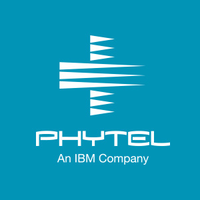 Founded in 1911 and headquartered at New York, U.S; International Business Machine (IBM) Corporation is one of the leading global information technology companies, offering a wide range of hardware, software and services. The company operates through five business segments – Cognitive Solutions, Global Business Services, Technology Services & Cloud Platforms, Systems and Global Financing. In May 2015, IBM Corporation acquired Dallas-based Phytel, a leading provider of integrated population health management software, to strengthen and expand Watson Health's presence in the healthcare space.
IBM has a strong geographical presence across Americas, Europe, Middle East & Africa, and Asia-Pacific.
Velos, Inc.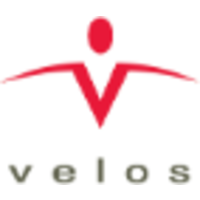 Founded in 1996 and headquartered at Fremont, California; Velos, Inc. is engaged in providing software solutions to organizations across the world. The company offers Velos eResearch, a clinical research management suite for automating various administrative, financial, and research activities. The Velos eResearch has various features namely, protocol management, patient and subject management, financial management, electronic data capture, charge description master for research (CDM-R), and reporting. Patient subject management offers streamline patient registry, scheduling, monitoring, and other follow-ups of patient.
The company has geographic presence in California and other countries of the World.
Liaison Technologies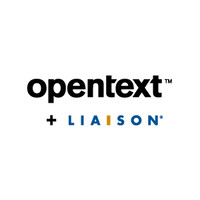 Founded in 2000 and headquartered at Alpharetta, Georgia; Liaison Technologies is engaged in providing integration, data management and data security solutions through its ALLOY Platform, and ALLOY Platform for Healthcare. ALLOY Health is a next generation cloud platform that solves healthcare and life sciences integration, interoperability and data management challenges. The company serves in healthcare, life sciences, manufacturing, retail & CPG, logistics & distribution, chemicals, oil & gas, and financial services industries.
The Company has geographic presence in Carbondale, Illinois, Santa Barbara and Silicon Valley, California; Seattle, Washington, Helsinki and Tampere, Finland, Nottingham, U.K. Amsterdam, the Netherlands Stockholm, Sweden and Singapore.
ArborMetrix, Inc.
Founded in 2011 and headquartered in Ann Arbor, Michigan, U.S.; ArborMetrix, Inc. is a healthcare technology solutions company focused on provider performance. The Company serve its solutions to provider groups, health systems, medical device manufactures, specialties societies and foundations, and hospitals and associations. The Company offers patient registry to specialty societies and foundations to improve clinical outcomes and optimize value-based care.
The company provides its healthcare solutions mainly in the U.S. and Canada.
Meticulous Research in its latest publication on global PATIENT REGISTRY SOFTWARE MARKET has predicted the growth of 11.0% during the forecast year 2018-2023.
Dacima Software, Inc.
Founded in 2003 and headquartered at Montreal, Canada; Dacima Software Inc. is engaged in developing software that allows individuals to create their own professional databases without the need for expertise in database design theory and computer programming, bypassing the need to use expensive service companies. The Company's main focus is on developing and delivering software, rather than limiting itself to the field of service provision for clinical trials. It offers Patient Registry through EDC solutions.
The Company has strong geographic presence across North America, Europe, Asia-Pacific, Latin America, and the Middle East & Africa.
FIGmd, Inc.
Founded in 2010 and headquartered at Rockford, Illinois; FIGmd, Inc. provides its products through three segments namely, specialty societies, health systems, and care. The specialty societies solutions provide clinical data registry, analytics, and data reporting solutions to doctors, medical professional associations, hospital systems, and more.
The Company has its geographic presence in the U.S., and other countries.
ImageTrend, Inc.

Founded in 1998 and headquartered at Lakeville, Minnesota; ImageTrend, Inc. is engaged in providing software solutions for EMS, fire, critical care services, hospital and trauma department, and government. The company also provides solutions for hospital exchange and registries to improve patient outcomes with quality data.
The company has its geographic presence across North America, and South America.
IQVIA
Founded in 1982 and headquartered at Durham, North Carolina; Quintiles IMS Holdings, Inc. operates in three business segments namely, Commercial Solutions, Research & Development Solutions, and Integrated Engagement Services. The Commercial Solutions segment provides information, real-world insights, technology solutions, workflow analytics, consulting, and integrated engagement services. The real-world insights provide post approval/ drug utilization studies and disease registries. In October 2016, Quintiles Transnational Holdings Inc. merged with IMS Health Holdings, Inc. and changed its name to Quintiles IMS Holdings, Inc. Further, Quintiles IMS changed its name to IQVIA a company dedicated to using analytics and science to help healthcare stakeholders find better solutions for their patients, effective November 6, 2017.
The Company has its geographic presence across North America, Europe, Asia-pacific, and Latin America, Middle East & Africa.
Syneos Health, Inc.
Syneos Health, Inc. was created through the merger of two industry-leading companies – INC Research and inVentiv Health in August 2017. INC Research Holdings, Inc. was incorporated in 2010. Syneous Health is headquartered at Raleigh, North Carolina, U.S. The Company operates in two segments namely, Clinical Solutions and Commercial Solutions. The clinical solutions include patient registries, surveillance and observational studies, patient/health outcomes research, and economic studies. Registries are an essential part of Real World & Late Phase identity and service offerings.
The Company also offers outsourced field promotion and medication adherence services, communication solutions (advertising and public relations), and consulting services. The company has its geographic presence across North America, Europe, Asia-pacific, Latin America, and Middle East & Africa.
Popular Mentions: Phamax AG, UnitedHealthcare Group, McKesson Corporation, LUMEDX, ifa Systems AG, HealthDiary Inc., Global Vision Technologies, Inc., Evado Pty. Ltd., and CECity.com, Inc.
Authoritative Research on the Patient Registry Software Market – Global Opportunity Analysis and Industry Forecast (2018-2023)
Need more information? Meticulous Research®'s new report covers each of these companies in much more detail, providing analysis on the following:
Recent financial performance
Key products
Significant company strategies
Partnerships and acquisitions
The Comprehensive report provides global market size estimates, market share analysis, revenue numbers, and coverage of key issues and trends.
Key questions answered in the report:
Hospitals and medical centers are driving the adoption of Patient Registry Software
How does the penetration of patient registry software differ among various end users?
Which are the high growth market segments in terms of registry type, software type, functionality, deployment type, database type, pricing model, and regions/countries?
Population Health Management is the fastest growing application/functionality segment of the Patient Registry Software market
What factors are propelling the growth of patient registry software market in population health management?
What factors contribute to the growth of patient registry software in medical research?
The North American region is the largest market for patient registry software and includes various global and local players competing in multiple segments
Who are the top competitors in this market and what strategies do they employ to gain shares?
Which product segments of the patient registry software market are expected to offer lucrative growth in the forecast period and why?
What strategies should the new companies focus to enter this market in order sustain and compete with the established players?
What are the major drivers, restraints, opportunities, challenges, and trends in the global patient registry software market?
What are the geographic trends and high growth regions/countries?
Recent new product launches, partnerships, agreement, expansions, acquisitions that have taken place in the patient registry software space
What companies have recently merged/acquired and how will these unions affect the competitive landscape of the patient registry software space?
What companies have created partnerships and how will these partnerships promote a competitive advantage?
Who are the major players in the global patient registry software and what share of the market do they hold?
Who are the local emerging players in the global patient registry software market and how do they compete with the global players?
Please download report pages and learn more: