The Online Gaming Market is slated to record a CAGR of 19.6% from 2023 to reach $431.87 billion by 2030. The growth of the online gaming market is driven by the rising popularity of online gaming, the surge in the use of smartphones for online gaming, and the growing internet infrastructure in developing countries. However, the complexity of standards & regulations restrains the growth of this market. New monetization models and the integration of in-game advertisements are expected to create market growth opportunities. However, cybersecurity & data privacy issues and unregulated gambling & betting are major challenges for the players operating in this market. Additionally, growth in online gaming events, increasing corporate investments through sponsorships & advertisements, integration of Augmented Reality (AR) & Virtual Reality (VR) technologies, and the increasing use of Artificial Intelligence (AI) & Blockchain technologies are prominent trends in Online Gaming Market .
Here are the top 10 companies operating in Online Gaming Market
Tencent Holdings Ltd.

 Founded in 1998 and headquartered in Shenzhen, China, Tencent Holdings is a multinational technology and entertainment conglomerate. The company provides social networks, music, web portals, e-commerce, mobile games, internet services, payment systems, smartphones, and multiplayer online games. Tencent Cloud provides one-stop video solutions, including video-on-demand, live streaming, real-time video calls, and short videos. Tencent publishes video games via the Tencent Games division of Tencent Interactive Entertainment. The company holds many investments in domestic and foreign game companies. While Tencent continues to generate the bulk of its games revenues from domestic titles, it has been pouring more and more investment into overseas operations and partners. The company has five internal studio groups, namely, TiMi Studio Group, Lightspeed Studios, Aurora Studio Group, Morefun Studio, and Next Studio. Tencent operates in the market through four business segments, namely, VAS, Online Advertising, FinTech and Business Services, and Others.
Microsoft Corporation

 Founded in 1975 and headquartered in Washington, U.S., Microsoft Corporation is a technology company engaged in the production of computer software, consumer electronics, and personal computers. Microsoft's Xbox platform connects the gaming community on a phone or tablet and allows players to share game clips & screenshots, chat, view achievements, and get notifications. With the Xbox remote play feature, players can stream games on phones or tablets from a console. Microsoft provides quick access to the game library, making it easier for gamers to download and launch games directly from the app. Some of the features of Xbox are app notifications, profile customization, account linking, and remote play and installation. The company operates in the market through three business segments, namely, Intelligent Cloud, Productivity and Business Process, and More Personal Computing.
Apple Inc.
 Founded in 1976 and headquartered in California. U.S., Apple manufactures personal computers, smartphones, tablet computers, computer peripherals, and computer software. The company provides game subscription services that give customers unlimited access to a growing collection of over 200 premium games featuring new releases, award winners, and favorites from the App Store. Apple's game catalog includes games of different categories, from action to strategy, with collections of Arcade Originals, Timeless Classics, and App Store Greats. For one subscription, up to six family members can play Apple Arcade games on iPhone, iPad, iPod touch, Mac, and Apple TV, without ads or in-app purchases.
Furthermore, Apple's Game Center feature allows players to build an identity and connect with friends across Apple platforms. Players can easily integrate Game Center features, including leaderboards, achievements, multiplayer matchmaking, and real-time play. The company operates in the market through five business segments, namely, iPhone; Services; Wearables, Home and Accessories; Mac; and iPad.
Sony Interactive Entertainment Inc.

 Founded in 1993 and headquartered in Tokyo, Japan, Sony Interactive Entertainment is a video game and digital entertainment company that provides the PlayStation plus game catalog. The catalog comprises upto 400 titles, new genres, and online communities to play with other players. The company provides cloud storage facilities on the PlayStation console, which saves up to 100GB of PS4 game data and 100GB of PS5 game data to the cloud and picks up where the player left off on another console. Sony's PlayStation console provides SharePlay facilities wherein players can start a SharePlay and play multiplayer games together as if they were using the same TV. With online multiplayer facilities, players can play their favorite games online with other players on PlayStation plus.
Activision Blizzard, Inc.

 Founded in 2008 and headquartered in California, U.S., Activision Blizzard is a developer, publisher, and distributor of interactive entertainment for various gaming consoles, handheld platforms, and PCs. The company creates interactive gaming and entertainment experiences. Activision Blizzard also builds gaming communities. The company's Battle.net offers services like chatting and game listings. Players can connect and talk with other gamers and join multiplayer games. The company operates in the market through four business segments, namely, Activision Publishing, Inc., King Digital Entertainment, Blizzard Entertainment, Inc., and Other.
Meticulous Research in its latest publication on Online Gaming Market has predicted the growth of 19.6% during the forecast year 2023-2030

Electronic Arts Inc.

Founded in 1982 and headquartered in California, U.S., Electronic Arts develops games, content, and online services for Internet-connected consoles, mobile devices, and personal computers. The company offers cutting-edge games, innovative services, and powerful technologies to nearly 600 million active players worldwide. Electronic Arts is recognized globally for its portfolio of critically acclaimed, high-quality brands such as EA SPORTS FIFA, Battlefield, Apex Legends, The Sims, Madden NFL, Need for Speed, Titanfall, and F1.
Electronic Arts' EA play is a subscription-based video game service that includes game trials, member rewards, and playlists for gamers. The company's optimized gaming platform makes it easier for gamers to discover, download and play games. Electronic Arts' testing process allows players to test games in different sessions, such as Group playtests, 1-on-1 playtest, extended playtest, focus group test, play tester survey, and community playtests. The company designs EA accounts for players to easily find the games and content they want. The automatic game downloads and background updates ensure that the games are ready to play.
Nintendo Co., Ltd.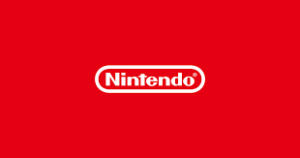 Founded in 1889 and headquartered in Kyoto, Japan., Nintendo develops video games and gaming consoles. The company provides a selection of classic NES games with online functionality and backup to save gaming data. With Nintendo's online subscription service, players can play, save, and jump back into the action in a few minutes. Its play-together system allows players to connect with friends online and share the screen for co-op or competitive play. Furthermore, the company provides voice chat on the Nintendo switch online platform.
Capcom Co., Ltd.

Founded in 1979 and headquartered in Osaka, Japan, Capcom is a manufacturer and distributor of electronic game machines. Capcom provides fully featured online modes where players can achieve top ranks in the global leaderboard in ranked matches or create a lobby with friends for casual games and exciting matches. The company supports robust rollback netcode for a stable and smooth online experience.
Capcom's fighting collection features legends from competitive arcade gaming history. The collection includes additional settings to improve players' at-home gaming experience and supports online multiplayer for players to battle friends and opponents worldwide. The company operates in the market through four business segments, namely, Digital Contents, Arcade Operations, Amusement Equipments, and Other Businesses.
SEGA

Founded in 1960 and headquartered in Georgia. U.S., SEGA is a video game and entertainment company. The company develops arcade games and home video games. SEGA provides a platform for several online games on the Xbox series where players can play multiplayer mode games. Furthermore, SEGA Genesis Classics is available on the Nintendo Switch with various modes such as pick up and play, rewind, and play together. It also has a voice chat feature.
Rovio Entertainment Corporation

Founded in 2003 and headquartered in Espoo, Finland, Rovio Entertainment Corporation is a mobile-first games company that creates, develops, and publishes mobile games and licenses the Angry Birds brand for consumer products, movies, animations and other entertainment. The company supports a full suite of central services and offers games to market faster, grow the audience, engage players, and maximize monetization.
Rovio encompasses tools and services designed to make it easy to develop and launch games and prototypes and measure results quickly and accurately with powerful and customizable data visualizations. The company helps ensure technical, platform and legal compliance and offers other essential tools and services for releasing games. Rovio operates in the market through three business segments, namely, Games, Brand Licensing and Other.
Authoritative Research on the Online Gaming Market – Global Opportunity Analysis and Industry Forecast (2023-2030)
Need more information? Meticulous Research®'s new report covers each of these companies in much more detail, providing analysis on the following:
Recent financial performance
Key products
Significant company strategies
Partnerships and acquisitions
The Comprehensive report provides global market size estimates, market share analysis, revenue numbers, and coverage of key issues and trends.