Microencapsulation technology allows a compound to be encapsulated inside a tiny sphere known as microsphere/microcapsule, having an average diameter as small as 1 mm to several hundred micro meters. Many different active materials like drugs, enzymes, vitamins, pesticides, flavors, and catalysts have been successfully encapsulated inside micro balloons or microcapsules made from a variety of polymeric and non-polymeric materials including polysaccharides, proteins, lipids & waxes, resins, and others. These microcapsules release their contents at appropriate time by using different release mechanisms, depending on the end use of encapsulated products. This technology has been used in several fields including pharmaceutical, food and feed, home and personal care, industrial and chemical, agriculture, and others (defense, energy generation, & catalysis). In defense sector, this technology has introduced the new concept of self-healing composites as well as chemical decontaminating fabrics.
The Microencapsulation Market is Expected to Grow at a CAGR of 11.7% From 2020 to 2027 to Reach $17.31 Billion by 2027.
Here are the top 10 companies operating in Microencapsulation Market–
Encapsys, LLC
Founded in 1954 and headquartered at Appleton, Wisconsin, U.S; Encapsys, LLC is engaged in developing and providing microencapsulation solutions for paints and coatings, agriculture, oil and gas, adhesives and sealants, personal and household care, and paper industries. The company specialized in encapsulation techniques, including coacervation, interfacial polymerization, and in situ polymerization to form a continuous wall around a particle to meet specific characteristics. The company offers formaldehyde-free microcapsules; EnFinit, a microencapsulated phase change material that is used in functional textiles and garments, and building and construction materials; and EnSensa, a microencapsulation technology. It also provides microencapsulation services, such as co-development and contract manufacturing services.
Encapsys, LLC is a former subsidiary of Appvion, Inc. which sold its Encapsys microencapsulation division to an affiliate of Sherman Capital Holdings LLC, in August 2015. With a staff of around 90 people, the company operates in the U.S.
Reed Pacific Pty Limited
Founded in 1990 and headquartered at Sydney, Australia; Reed Pacific Pty Limited is involved in providing microencapsulation solution with the strong focus on innovation. It provides microencapsulation technology for many different applications such as insect repellent, healthcare, agriculture, consumer products (fabric care and personal care), cosmetic & skin care, industrial actives, and defense & aviation. The company has its presence in Europe, North America, and Asia Pacific.
Ronald T. Dodge Company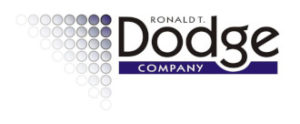 Founded in 1979 and headquartered at Ohio, the U.S; Ronald T. Dodge Company is engaged in providing microencapsulation services to range of industries. From R&D, through pilot testing, to full scale production, this company enhances the product's performance and consistency by using a variety of sophisticated encapsulation methods and techniques. The company offers services such as microencapsulation, fragrance delivery, controlled release, encapsulated products, coacervation, scented coatings, and inks. The company has its presence in North America.
GAT Microencapsulation GmbH
Founded in 1999 and headquartered at Austria; GAT Microencapsulation GmbH was formerly known as GAT Formulation GmbH and changed its name to GAT Microencapsulation GmbH in January 2007. It is an agrochemical company specialized in the development, registration, and manufacture of advanced plant protection products. The company offers generic agrochemical products (agro-generics) and biocidal products such as herbicides, insecticides, acaricides, fungicides, and biocides. Also, the company has developed innovative and cost-effective technologies for the formulation of agrochemicals, most notably microencapsulation.
The company has its presence in Europe, the U.S., South America, Asia, and Africa.
Meticulous Research in its latest publication on global Microencapsulation Market has predicted the growth of 11.7% during the forecast year 2020-2027″.
Capsulae

Founded in 2006 and headquartered in France; Capsule designs and develops customized solutions that facilitate the use and optimize the performance of ingredients and active compounds, via microencapsulation. The company offers microencapsulation for human and animal nutrition, biotechnologies, and chemical industries by using dripping technology, emulsion-based technology, and coating technology. The company also offers services such as contract R & D, know-how licensing, and production of samples. The company has its presence in Europe.
Microtek Laboratories, Inc.
Founded in 1985 and headquartered in Ohio, U.S.; Microtek Laboratories, Inc. is involved in providing encapsulation solutions for consumer, industrial, and government applications. It also offers encapsulated phase change materials for application in various industries. Microencapsulated materials are utilized in agriculture, pharmaceuticals, foods, cosmetics and fragrances, textiles, paper, paints, coatings and adhesives, printing applications, and many other industries. In addition, it offers product development services that include concept feasibility, proof-of-concept, optimization, scale-up, and production; manufacturing services; and contract manufacturing.
Through its various partners, the company has geographic presence in North America, Europe, and Asia Pacific.
Aveka, Inc.

Founded in 1994 and headquartered at Minnesota, U.S; Aveka, Inc. operates as a subsidiary of Aveka Group. The company provides toll processing, contract manufacturing, and research and development services for food, personal care, and industrial chemical materials companies. It offers custom particle processing, manufacturing, powder process research and development, consulting, prilling, spheroidization, dry powder coating, and encapsulation services. Microencapsulation is offered under specialty processing services. With several manufacturing facilities, the company has its presence in the U.S.
TasteTech Ltd.
Founded in 1992 and headquartered at Bristol, U.K; TasteTech Ltd. is engaged in providing microencapsulation technology solutions to leading food manufacturers worldwide. The company offers core-shell encapsulation, matrix encapsulation, spray drying, power stabilization, flavor development, and contract manufacturing services. The company serves bakery, chewing gum, confectionery, and sports nutrition markets.
TasteTech has been manufacturing in the U.K. for 22 years and export their products to over 30 countries across the globe.
LycoRed Ltd.
Founded in 1995 and headquartered at Beer Sheva, Israel; LycoRed Ltd. develops and supplies premixes and microencapsulated carotenoids, vitamins, minerals, and specialty ingredients for dietary supplementation, food fortification, coloring, and flavor enhancement applications. LycoRed Ltd. operates as a subsidiary of ADAMA Agricultural Solutions Ltd.
The company has its presence in Switzerland, Ukraine, Israel, and the U.S.
Innobio Limited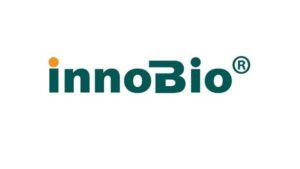 Founded in 2003 and headquartered in China; Innobio Limited is a manufacturer of functional nutritional ingredients, supported by an independent R&D group, a modern large-scale production facility, with worldwide distribution of products. The company provides specialty fatty acids, carotenoids, and branched- chain amino acids.  The company has also developed techniques for encapsulation of a wide variety of materials with different properties. It offers its product to health concerning markets such as sport nutrition, weight management, eye health, cognition, vascular care, and anti-aging. The company primarily operates in China.
Popular Mentions: Balchem Corporation, FrieslandCampina Kievit, Symrise AG, Koehler Innovative Solutions, Givaudan SA, and International Flavors & Fragrances Inc.
Amidst this crisis, Meticulous Research® is continuously assessing the impact of the COVID-19 pandemic on various sub-markets and enables global organizations to strategize for the post-COVID-19 world and sustain their growth. Let us know if you would like to assess the impact of COVID-19 on industry here with Sample PDF
Authoritative Research on the Microencapsulation Market – Global Opportunity Analysis and Industry Forecast (2020-2027)
Need more information? Meticulous Research®'s new report covers each of these companies in much more detail, providing analysis on the following:
Recent financial performance
Key products
Significant company strategies
Partnerships and acquisitions
Impact of Covid 19
The Comprehensive report provides global market size estimates, market share analysis, revenue numbers, and coverage of key issues and trends.
Please download report pages and learn more: https://www.meticulousresearch.com/download-sample-report/cp_id=3294