Medical Carts and Workstations Market Will Grow at A CAGR of 14.2% during the Forecast Period to Reach $11.48 Billion by 2029, Says "Meticulous Research®".
Medical carts and workstations help to record, store, transport, and dispense equipment, supplies, and patient information. Medical trolleys comprise compartments, drawers, holders/baskets, and trays, which are widely used in healthcare facilities.
The factors such as global growth in the implementation of EMR/EHR, integration of IT solution into healthcare environments, and healthcare organizations' efforts to enhance patient care, safety, and staff productivity are the driving the market. Moreover, untapped market in emerging economies and development of ergonomic and advanced designs for medical carts and workstations is expected to create growth opportunities for market stakeholders.
Here are the top 10 companies operating in the medical carts and workstations market 
Ergotron, Inc. (U.S.)

Founded in 1982 and headquartered in Minnesota, U.S., Ergotron is a provider of standing desks, mounts, charging systems, workstations, mobile carts, and accessories. The company's offerings cater to the healthcare, office, education, industrial, government, and contract furniture markets. The carts for healthcare facilities are offered under the brand names: WorkFit, CareFit, Neo-Flex, StyleView, and Anthro. In 2010, Ergotron, Inc. was acquired by Nortek, Inc. (U.S.). In 2016, Nortek was acquired by Melrose Industries PLC (U.K.); hence Ergotron is now a part of Melrose Industries PLC. Ergotron offers its products through Melrose's Other Industrial business segment.
The Ergotron, Inc. has subsidiaries in Europe and representation worldwide. The distribution partners of the Ergotron, Inc. are SYNNEX Corporation (U.S.), Tech Data (U.S.), Ingram Micro Inc. (U.S.), and Essendant, Inc. (U.S.).

Founded in 1951 and headquartered in Oregon, U.S., Capsa Healthcare offers solutions impacting clinical effectiveness and enhancing medication management processes throughout all healthcare environments such as nursing homes, hospitals, assisted living facilities, pharmacies, and ambulatory care centers worldwide. Capsa Healthcare was formed through the integration of Capsa Solutions, Rubbermaid Healthcare, and Kirby Lester.
The company provides mobile computing workstations, wall mount solutions, and medical carts for hospitals, extended care, retail pharmacies, and surgery centers. For senior care, the company offers medication carts, automated dispensing cabinet (ADC) technology, EMR/EHR mobilization hardware, and controlled substance solutions.
The company has various manufacturing and distribution facilities across the U.S. and partners in over 70 countries globally. Capsa Healthcare has manufacturing facilities in Portland, Oregon, Canal Winchester, Ohio, and Agua Prieta, Mexico. These manufacturing sites are certified in the design, manufacturing, and service of mobile workstations & medication carts, and processing systems. The company maintains ISO 9001:2015 quality manufacturing standards
AFC Industries, Inc. (U.S.)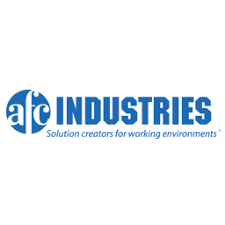 Founded in 1994 and headquartered in New York, U.S., AFC Industries is a provider of ergonomically designed furniture and related products. The company offers a broad range of height-adjustable workstations, space-saving desks, mobile carts, wall mounts, computer furniture, racking systems, security desks & stations, cardiology reading room desks & stations, radiology reading room desks & stations, soundproof partitions, lab carts, telescopic carts, anti-microbial wall units & carts, control consoles, security desks, IT workstations, PACS systems, and ergonomic furniture. The company operates in several market segments, including Radiology, Cardiology/Cardiovascular, IT/IS, Bio-Med, diagnostic X-ray, medical X-ray, CT, MRI, diagnostic ultrasound, and radiation therapy.
AFC Industries has sites for design, production, assembly, and quality control in New York, U.S. The company has ISO 13485 and ISO 9001 certifications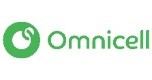 Founded in 1992 and headquartered in California, U.S., Omnicell provides management automation solutions for medication and supply management in the healthcare sector. The company's offerings enable healthcare facilities to improve patient safety and operational efficiency, reduce medication errors, and deliver actionable intelligence. Furthermore, the company's innovative medication adherence and population health solutions help improve patient engagement and prescription adherence, reducing costly hospital readmissions.
The company has manufacturing facilities in the U.S. (Florida, Pennsylvania, California) and Germany. In the U.S., the company has its R&D sites in Florida, Pennsylvania, California, North Carolina, and Texas. Its distribution centers are located in the U.K. and Germany. Sales, installation, and service to healthcare facilities are handled through distribution partners in other parts of Europe, Asia, Australia, the Middle East, South Africa, and South America. Outside of the U.S. and Canada, direct sales are carried out in the U.K., France, Germany, and Australia. Some of the subsidiaries of the company are Omnicell Ltd. (U.K.), Omnicell (Beijing) Technology Co., Ltd. (China), and Omnicell SAS (France).
Herman Miller, Inc. (U.S.)

Founded in 1905 and headquartered in Michigan, U.S., Herman Miller is engaged in researching, designing, manufacturing, and distributing interior furnishings for use in various environments, including office, healthcare, educational, and residential settings. Herman Miller has three reportable business segments: North American Contract, International Contract, and Retail. The company provides medical carts and storage products through its North American Contract segment.
The Company is globally positioned in terms of manufacturing operations. In the U.S., manufacturing operations are located in Michigan, Georgia, Wisconsin, and North Carolina. In Europe, the manufacturing site is located in the U.K. Herman Miller also has manufacturing facilities in China, Brazil, and India.
The company's products are sold internationally through wholly-owned subsidiaries or branches in various countries, including the U.K., Canada, Japan, Korea, Mexico, Australia, Singapore, China, Hong Kong, India, and Brazil. Furthermore, the company sells its products to other parts of the world through independent dealerships or joint ventures. Some of the major subsidiaries of the company are Nemschoff, Inc. (U.S.), Herman Miller Japan, Ltd. (Japan), Herman Miller Canada, Inc (Canada), Herman Miller do Brasil, Ltda. (Brazil), and Herman Miller Korea LLC (Korea).
Meticulous Research in its latest publication on global Medical Carts and Workstations Market has predicted the growth of 14.2% during the forecast year 2022-2029 
Bergmann Group (U.S.)

Founded in 1981 and headquartered in Arizona, U.S., Bergmann Group is involved in manufacturing diversified original equipment (OEM). The company provides medical carts & workstations through its two subsidiaries: Waterloo Healthcare and Phoenix LTC. Waterloo Healthcare offers steel and aluminum procedure carts for healthcare facilities, and Phoenix LTC offers medication carts and cabinets for long-term care pharmacies and their clients.

Founded in 1951 and headquartered in Colorado, U.S., The Harloff Company is engaged in manufacturing and providing storage, delivery, and security solutions to the healthcare sector. The company offers crash carts, medication carts, and other specialty carts for nursing homes, clinics, hospitals, and surgery centers. In addition to this, the company also offers products such as magnetic resonance compatible anesthesia and emergency carts, malignant hypothermia cart, narcotics cabinets, isolation stations, and medication distribution carts.
The company manufactures its products in the Colorado Springs facility (U.S.) and sells globally through its independent sales representatives and the national and international distributors in their respective markets.
Enovate Medical (U.S.)

Founded in 2003 and headquartered in Tennessee, U.S., Enovate Medical is engaged in designing and manufacturing fixed and mobile workstations and computing power systems. The integrated workstation management software developed by the company enhances nursing productivity, improves patient care, and simplifies IT management. The company delivers workstation solutions and services to acute care hospitals, improving clinical workflows and facilitating real-time charting at the point of care. The company has its manufacturing sites in the U.S.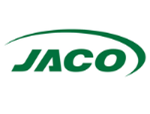 Founded in 1972 and headquartered in Massachusetts, U.S., JACO provides point-of-care electronic medical records (EMR) mobile computer carts, mobile cart power systems, wall stations, and wall arm technology. The company also offers prototype-to-production design, metal fabrication, and electronics integration services. The company's offerings cater to the healthcare, telecommunications, data storage, and defense industries.
JACO has its manufacturing site in the U.S. with ISO 9001:2015 certification
Altus Industries (U.S.)

Founded in 2001 and headquartered in Michigan, U.S., Altus is a manufacturer of mobile and wall-mounted workstations. The workstations are designed to enable optimized mobility, gain access to patient data, and adjustability for documentation at the point of care. The workstations are suitable for healthcare facilities and offices. Recently the company launched ClioAir cart in November 2020. The cart is the lightest powered computer cart among other Clio carts.
Authoritative Research on the Medical Carts and Workstations Market – Global Opportunity Analysis and Industry Forecast (2022-2029)
Need more information? Meticulous Research®'s new report covers each of these companies in much more detail, providing analysis on the following:
Recent financial performance
Key products
Significant company strategies
Partnerships and acquisitions
Impact of COVID-19 on Medical Carts and Workstations Market
The Comprehensive report provides global market size estimates, market share analysis, revenue numbers, and coverage of key issues and trends.
Please download report pages and learn more: https://www.meticulousresearch.com/download-sample-report/cp_id=4184