IVD Reagents include oligonucleotides, antibodies, purifies proteins or peptides, nucleic acid probes, and other reagents. Increasing global prevalence of acute and chronic infectious diseases coupled with rising geriatric population, increasing adoption of flow cytometry techniques in research and academia increase in funding for research activities, and rising proteomics and genomics research studies are the key factors driving the global IVD reagents market.
IVD Reagents Market will grow at a CAGR of 7.0% during the forecast period to reach $77.56 billion by 2027 from $48.35 billion in 2020.
Here are the top 10 companies operating in the  IVD Reagents Market
Becton, Dickinson and Company (U.S.)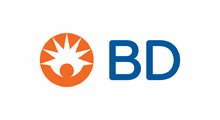 Founded in 1897 and headquartered at New Jersey, U.S.; Becton, Dickinson and Company (BD) is a global medical technology company primarily engaged in the development, manufacturing, and sale of a comprehensive range of medical supplies, devices, laboratory equipment, and diagnostic products. The company primarily operates through three business segments, namely, BD Medical, BD Life Sciences, and BD Interventional.  In October 2019, BD Life Sciences joined its Preanalytical Systems and Diagnostic Systems organizational units to create a new Integrated Diagnostic Solutions organizational unit focusing on driving growth and innovation for diagnostic solutions. The primary customers served by the BD Life Sciences segment are hospitals, laboratories and clinics, blood banks, healthcare workers, public health agencies, physicians' office practices, retail pharmacies, academic and government institutions, and pharmaceutical and biotechnology companies.
The company manufactures and sells its products in the U.S., Europe, the Middle East, Greater Asia, Latin America, and Canada. The company has a wide distribution network across the globe
Thermo Fisher Scientific Inc.  (U.S.)

Founded in 2006 and headquartered at Massachusetts, U.S.; Thermo Fisher Scientific provides analytical instruments, laboratory equipment, lab services, and diagnostics instruments through five brands, namely, Thermo Scientific, Applied Biosystems, Invitrogen, Fisher Scientific, and Unity Lab Services. The company operates through four business segments, namely, Laboratory Products & Services, Life Sciences Solutions, Analytical Instruments, and Specialty Diagnostics. The company offers IVD reagents through its Specialty Diagnostics segment.
The company's Specialty Diagnostics business segment has a direct presence in the U.S. through its operational offices, engineering sites, and laboratories; and production sites which are present in Virginia, Kansas, Michigan, New Hampshire, and California, within the U.S., and in Sweden, Germany, the U.K., France, Switzerland, Finland, China, Canada, and Japan.
 Merck KGaA (Germany)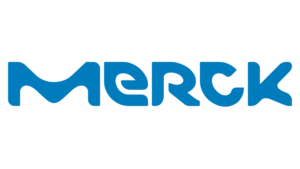 Founded in 1668 and headquartered at Darmstadt, Germany; Merck KGaA is a science and technology company which aims to improve the health and wellbeing of people and advance their lives through science and technology. The company operates in three segments namely Healthcare, Life Sciences, and Performance Materials. The company operates in the IVD reagents market through the Life Science business segment and offers more than 300,000 products through the brand Merck Millipore such as high-grade chemicals, lab water systems to genome-editing tools, antibodies, and cell lines, as well as end-to-end bioprocessing systems to support the manufacturing needs of both emerging biotech and large pharma companies.
The Life Science business sector has 59 manufacturing sites across globe and more than 100 distribution centers. The sector has corporate offices, manufacturing units, and distributors across Argentina, Germany, France, Romania, Colombia, Japan, Brazil, Belgium, Croatia, the U.S., Iraq, Qatar, Austria, Sweden, Chile, Portugal, Italy, Spain, China, Switzerland, the Netherlands, Egypt, Greece, Canada, Australia, Singapore, Finland, Denmark, the U.K., and Ireland.
Abcam plc (U.K.)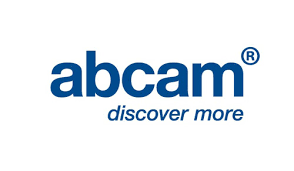 Founded in 1998 and headquartered at Cambridge, U.K.; Abcam plc is a producer, distributor and seller of protein research tools which analyse components of living cells at the molecular level.  The company offers highly validated binders and assays to address important targets in critical biological pathways. The offering provided by the company for the IVD reagents market comprises of antibodies like research grade antibodies and in vitro diagnostic antibodies, agonists, antagonists, activators, and inhibitors, and proteins and peptides.
The company has R&D sites across the U.S., the U.K., and China and distributors and customer services across the Netherlands, the U.S., the U.K., Japan, and China.
The Binding Site Group Ltd. (U.K.)
Founded in 1983 and headquartered at Birmingham, U.K.; The Binding Site Group Ltd. is a provider of specialist diagnostic products to clinicians and laboratory professionals globally. The company was founded by a group of researchers from the Medical School at Birmingham University, U.K. The company operates in the IVD reagents market by offering products such as antibodies, antigens and human plasma to immunoglobulin, autoimmune, infectious disease and serum protein parameters for IVD manufacturers and researchers.
The company has presence across the U.K., East and West coasts of the U.S., and within mainland Europe. The subsidiary offices of the group are located across the U.K., Belgium, Netherlands Luxembourg, Germany, Austria, Switzerland, Spain and has distributors across the U.K., Ireland, Poland, Hungary, Romania, Greece, Albania, Malta, and Algeria.
Meticulous Research in its latest publication on In Vitro Diagnostic (IVD) Reagents Market has predicted the growth of 7.0% during the forecast year 2020-2027
Bio-Techne Corporation (U.S.)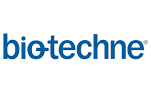 Founded in 1976 and headquartered at Minnesota, U.S. as R&D Systems, Inc. and formed a merger with Techne Corporation in 1985. On February 10, 2014, Techne Corporation, R&D Systems parent company, announced to operate under the new trade name, Bio-Techne to bring company's R&D Systems, BiosPacific, Tocris Biosciences, Boston Biochem and Bionostics products under one common brand name. Bio-Techne Corporation develops, manufactures and sell life science reagents, instruments and services for the research and clinical diagnostic markets globally. The company operates in two segments namely Protein Sciences segment and Diagnostics and Genomics segment and both the segment offers IVD reagents.
The company has direct presence through subsidiaries, manufacturing sites, and offices across the U.K., the U.S., Canada, China, and France and indirect presence through distributors across Americas, Europe, Africa, and Asia-Pacific.
Agilent Technologies, Inc. (U.S.)

Founded in 1999 and headquartered at California, U.S.; Agilent Technologies, Inc. is engaged in providing application focused solutions to the life sciences, diagnostics, and applied chemical markets worldwide. It operates through three business segments, namely, Life Sciences and Applied Markets, Diagnostics and Genomics, and Agilent CrossLab. The company offers IVD reagents under Diagnostics and Genomics business segment which is comprised of five areas of activity providing active pharmaceutical ingredients ("APIs") for oligo-based therapeutics as well as solutions that include reagents, instruments, software, and consumables.
The company has manufacturing facilities in California, Colorado, and Texas in the U.S. and outside the U.S; it has manufacturing facilities in Denmark, Malaysia and Germany. With its subsidiaries and strong distribution network, the company has its presence across North America, Europe, Asia Pacific, Latin America, and Middle East & Africa. 
LGC Biosearch Technologies (U.K.)
Founded in 1993 and headquartered at London, U.K.; LGC Biosearch Technologies provides genomic analysis tools, instrumentation and services to the genomic scientific discovery sector for global customers in agrigenomics and human healthcare. The company's product portfolio includes integrated tools and technologies to accelerate sample preparation, amplification, cloning and expression, next generation sequencing (NGS), custom oligonucleotide synthesis, nucleic acid chemistry reagents, and oligo therapeutics. In the IVD reagents market the company offers products such as oligos intended for in-house testing applications and is registered with the FDA as a Medical Device Class I Analyte Specific Reagents (ASR) manufacturer. Also, the company manufactures custom ASR oligos that are fully in compliance with Federal regulations 21CFR820.
The company has indirect presence through its sales offices across China, Germany, Singapore, U.K., and U.S and direct presence through manufacturing facilities and lab services across Germany, the U.S., the U.K., Denmark, and Scotland.
BioLegend, Inc.  (U.S.)

Incorporated in 2002 and headquartered at California, U.S.; BioLegend, Inc.  develops cutting-edge antibodies, recombinant proteins, bioassays, and other reagents for biomedical research. The company product portfolio covers research areas which include immunology, neuroscience, cancer, stem cells, and cell biology and offers reagents for use and development in flow cytometry and mass cytometry, ELISA, immunoprecipitation, western blotting, immunofluorescence microscopy, immunohistochemistry, in vitro or in vivo functional assays, quantitative multiplexing.
The company has presence through its offices across Japan, the U.K., Germany, China and distribution and customer service center in the U.K., and the Netherlands. Along with this, the company has worldwide distributors across Argentina, Australia, Austria, Bahrain, Belgium, Brazil, Canada, Chile, China, Colombia, Czech Republic, Denmark, Egypt, Finland, France, Germany, Greece, India, Indonesia, Ireland, Israel, Italy, Japan, Korea, Malaysia, New Zealand, Russia, Spain, Sweden, Switzerland, UAE, U.K., U.S., and others.
InBios International, Inc. (U.S.)

Founded in 1996 and headquartered at Washington, U.S.; InBios International, Inc. specializes in the design, development and manufacture of immunodiagnostic reagents for infectious diseases. The company develops proprietary technologies which are used to create rapid and ELISA based immunodiagnostic assays and offers FDA-cleared ELISA kits for Zika, dengue, and West Nile and rapid test kits for Chagas and leishmaniasis. The company also specializes in the development and manufacture of highly specific antibodies and antigens for use in infectious disease research.
Popular mentions – LakePharma, Inc. (U.S.), Bioline (U.K.), Bio-Rad Laboratories, Inc. (U.S.), SDIX, LLC. (U.S.), DIACLONE SAS (France), Hologic Inc. (U.S.), Bio-Synthesis Inc. (U.S.), RayBiotech, Inc. (U.S.), and Sino Biological Inc. (China) among others.
Authoritative Research on the In Vitro Diagnostic (IVD) Reagents Market – Global Opportunity Analysis and Industry Forecast (2020-2027)
Need more information? Meticulous Research®'s new report covers each of these companies in much more detail, providing analysis on the following:
Recent financial performance
Key products
Significant company strategies
Partnerships and acquisitions
Impact of COVID-19 on IVD Reagents Market
The Comprehensive report provides global market size estimates, market share analysis, revenue numbers, and coverage of key issues and trends.
Please download report pages and learn more: https://www.meticulousresearch.com/download-sample-report/cp_id=5110