The global inspection machines market will increase at a CAGR of 5.7% from 2017 to 2022 to USD 846.4 million by 2022, Inspection has become a standard assessment of any manufacturing system. It is the means of rejecting nonconformities and assuring good quality products. The advent of technologically updated inspection equipment helped to overcome the problems associated with traditional approaches. Traditional approach used labour-intensive methods that resulted in the increase of manufacturing lead time and production cost. Moreover, there is a significant delay in detecting an out of control limit. Thus, the products that are not conforming to the specified standards accrue to the additional cost of scrap and rework.
Here are the top 10 companies operating in Inspection Machines Market-
Körber AG

Incorporated in 1946 and headquartered at Germany; Körber AG operates in automation, logistic systems, machine tools, pharma systems, tissue and tobacco. Körber AG develops, produces, and markets various automation products and services. The company also provides solutions for manufacturing and packaging of pharmaceutical products. The company has its strong global presence in North America, South America, Europe, Asia and Africa.  The major subsidiaries of the company operating in the inspection machines business are Koerber Medipak Systems and Seidenader Maschinenbau GmbH
NKP Pharma Pvt. Ltd.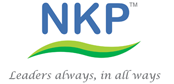 NKP Pharma Pvt. Ltd., was incorporated in 1988, with it's headquarter in Vatva, Gujarat. The company formerly started as the manufacturer of the pharmaceutical packaging machines and then diversified its business to inspection machines. The company serves the market with various products like washing and cleaning machines, injectable dry powder filling machines, sealing machines, inspection machines, labelling machines, and track trace solutions.
The company has geographical presence in the U.S., Mexico, Argentina, Brazil, Ireland, France, Nigeria, Ghana, Turkey, Syria, Jordan, Egypt, Uganda, Kenya, Saudi Arab, Dubai, Iran, Russia, Sri Lanka, Vietnam, and Malaysia.
Antares Vision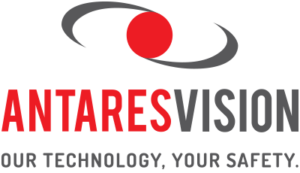 Founded in 2007 and headquartered in Brescia, Italy; Antares Vision mainly deals in the design, production, and inspection of various systems for security and traceability in Pharmaceutical sector. The company sells track and trace solutions, inspection systems, and inspection machines. Antares Vision has a worldwide presence with 7 company locations and 30 sales & service partnered companies. The company has a strong footprint in Europe, North America, South/Central America, Middle East, Asia, and Africa.
Bausch + Ströbel

Bausch + Ströbel is incorporated in 1967, and is headquartered in Ilshifen, Germany. The company design, build and sell packaging and production systems for the pharmaceutical industries. The company also focuses on the inspection of ampoules, vials, syringes, cartridges, bottles, insulin pens, and disposable syringes nest.
The company sales it's product worldwide with the help of subsidiaries situated in Germany, USA, France, Netherland, Russia, Japan, and Switzerland.
Sainty International Group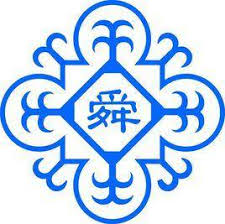 Founded in 1999, Sainty International Group is headquartered at China. The group is specialized in Pharmaceutical, Chocolate & Candy, Foodstuff Processing and Packaging Equipment's. The company provides various pharmaceutical machines and turn-key cGMP projects across the globe.
The company has its presence in various countries across Asia, Europe, North America, South America, Africa, and Ocean regions.
A report into the projected growth of the current Inspection Machines Market by Meticulous Research® has produced some incredible forecasts for the industry. By 2022, it's expected to have grown at a CAGR of 5.7%, reaching over $846.4 million.
Robert Bosch GmbH

Incorporated in 1886, Robert Bosch GmbH is headquartered at Stuttgarter, Germany. The company mainly functions through four business segments, namely mobility solutions, industrial technology, consumer goods, and energy & building technology. Besides this, the company also focuses on pharmaceutical solutions, smart homes, smart cities, and various connected industries.
The company has a strong geographical presence in Europe, North America, South America and Asia-Pacific region. Bosch packaging technology is one of the subsidiaries of the company that is involved in the inspection of the pharmaceutical products. Bosch Packaging technology also develops complete solutions for pharmaceutical, food, and confectionary industries.
Daiichi Jitsugyo Viswill Co. Ltd.

Founded in 1971, and headquartered at in Osaka, Japan; Daiichi Jitsugyo Viswill Co. Ltd. is engaged in the design, manufacture, marketing and maintenance of automated visual inspection systems. The visual inspection systems offered by this company are used for the inspection of tablets and capsules in the pharmaceutical industry. The major subsidiaries of the company are present in Japan, China, Europe, America, Southeast Asia and India. The geographical presence of the company is in the Europe, U.S.A., Korea, and, Asia.
Optel Group
Optel Group was incorporated in 1987 with its headquarter situated in Canada. The company holds a group of business unit that use a common technology mainly in optics, electronics, computer science, and robotics. Optel group is a parent company of the business unit namely Optel Vision and Optel Medevon which are focusing on the development of inspection, serialization, traceability and engineering solution, and services. With over 550 employees globally, Optel Group operates from locations in Canada, Ireland, India and Brazil.
Stevanato Group S.p.a

Incorporated in 1949, Stevanato Group S.p.a is one of the leading designers and producers of glass parenteral packaging for the Pharmaceutical industry. The group comprises of two operational divisions, namely, Pharmaceutical Systems and Engineering systems, which are specialized in packaging of pharmaceutical & medical devices and inspection systems for pharmaceuticals products. The company provides various Pharma inspection systems through its two subsidiaries, Optrel and Innoscan A/S. The company has its presence in 9 countries.
CMP PHAR.MA S.R.L.

Incorporated in 1978 and headquartered at Italy; CMP PHAR.MA S.R.L. is involved in the manufacturing of various inspection machines, leak test machines, lab equipment and software solutions.  The company also provides the laser ray inspection machines that are equipped with cameras for ampoule vision.
Popular Mentions: Jekson Vision (U.S.), ACG Worldwide (India), and Brevetti C.E.A. (Italy)
Authoritative Research on the Inspection Machines Market – Global Opportunity Analysis and Industry Forecast (2017-2022)
Need more information? Meticulous Research®'s new report covers each of these companies in much more detail, providing analysis on the following:
Recent financial performance
Key products
Significant company strategies
Partnerships and acquisitions
The Comprehensive report provides global market size estimates, market share analysis, revenue numbers, and coverage of key issues and trends.
Please download report pages and learn more: