The Infection Control market is expected to grow at a CAGR of 13.3% from 2020 to 2027 to reach at $58.2 billion by 2027. 
Infections are caused by pathogenic microorganisms, such as bacteria, viruses, parasites or fungi which can spread directly or indirectly from one person to another, or from infected or non-sterilized surgical or medical devices that are used to treat a person, or from being in the infected environment of any healthcare facility. Over the past few years, healthcare facilities have reported an increasing prevalence of hospital acquired infections (HAIs) or nosocomial infections. HAIs result in additional healthcare expenditure for healthcare providers and for patients as well. It also affects the clinical outcomes of treatments or quality of care delivered to patients. Thus, an increase in HAIs is one of the key contributors to the growing demand for infection control products. Moreover, rising number of surgical procedures, increasing incidence of chronic diseases associated with growing geriatric population, and growing medical device reprocessing industry are also supporting the increasing demand for infection control products, thereby contributing to the market growth.
Here are the top 10 companies operating in the global Infection Control Market –

Founded in 1985 as Innovative Medical Technologies and renamed as STERIS plc in 1987; the company is headquartered at Ohio, U.S. STERIS plc is engaged in providing infection prevention and other procedural products. The company offers these products through four business segments namely healthcare products, applied sterilization technologies, healthcare specialty services, and life sciences. The company provides infection control products through healthcare products and life sciences business segments. The healthcare products segment offers cleaning chemistries, sterility assurance products, washers, sterilizers, and other pieces of capital equipment essential to the operations of a sterile processing department (SPD). Life science segment offers formulated cleaning chemistries, barrier products, sterility assurance products, steam and vaporized hydrogen peroxide sterilizers, and washer disinfectors.
The company has its distribution centers across the U.S. while the manufacturing sites across the U.S., Mexico, France, Finland, Canada, and Brazil. The research and development sites are present across the U.S. and France.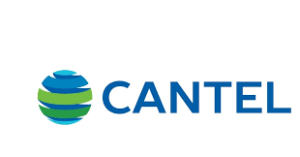 Founded in 1963 and headquartered at New Jersey, U.S.; Cantel Medical Corp. provides products for infection control through its four business segments namely; medical, life sciences, dental, and dialysis. The endoscope reprocessing products such as reprocessing systems, disinfectants, detergents are provided through its subsidiary MEDIVATORS Inc. Whereas, single-use, infection prevention products which includes face masks, sterilization pouches, towels, and disinfectants are offered through its subsidiary Crosstex International, Inc.
With its many subsidiaries and strong network of distributors, the company has its presence across North America, Europe, Asia-Pacific, Latin America, and Middle East & Africa.

Founded in 1904 and headquartered at Gothenburg, Sweden; Getinge AB provides variety of products and solutions to hospitals and life science institutions for optimizing various procedures related to cardiovascular, infection control, endoscope reprocessing, and few others. The company operates in three business segments namely, acute care therapies, life science, and surgical workflows. The life science & surgical workflow segments offer infection control equipment & consumables to prevent contamination in biopharmaceutical production, hospitals, biomedical research, medical device manufacturing, and laboratory applications.
Approximately, 70% of the company's sales are from direct sales and external agents; whereas, distributors account for the remaining 30%. Direct sales occur mainly in developed economies, while external activities are conducted in emerging and less stable markets. The company's manufacturing centers are present across France, China, Germany, Poland, Sweden, Turkey, and the U.S.

Founded in 1923 and headquartered at Minnesota, U.S.; Ecolab provides products and solutions to maintain clean environments, optimize water and energy use, and improve operational efficiencies for customers in the food, healthcare, energy, hospitality, and industrial markets. The company operates in four business segments namely, global industrial, global institutional, global energy, and other. The company offers infection control products through both Global Industrial and Global Institutional business segments.
The sales offices of Ecolab are present across Asia-Pacific, Europe, North America, Latin America, and Middle East & Africa. The company also has distributors across Asia pacific and Latin America regions. The company has manufacturing plants across North America, Asia-Pacific, and Latin America.

Incorporated in 1929 and headquartered at Minnesota, U.S.; 3M company serves medical clinics and hospitals, pharmaceuticals, dental and orthodontic practitioners, and other markets directly, as well as through wholesalers, retailers, jobbers, distributors, and dealers. The company provides its products through five business segments, namely Industrial, Safety and Graphics, Health Care, Electronics & Energy, and Consumer. The company offers infection control products through Health Care business segment.
With its subsidiaries and strong network of distribution, the company operates in 75 manufacturing facilities in 29 states. Internationally, the company operates 107 manufacturing and converting facilities in 36 countries.
"Meticulous Research in its latest publication on  Infection Control Market  has predicted the growth of 13.3% during the forecast year 2020-2027″.
Advanced Sterilization Products (U.S.)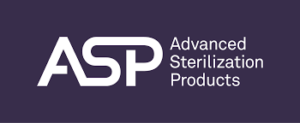 Founded in 1987 and headquartered at California, U.S.; Advanced Sterilization Products (a subsidiary of Fortive Corporation) provides products related to infection prevention, high-level disinfection, low-temperature sterilization, healthcare antisepsis solutions, and automated area decontamination. These products help to maintain infection safe environments for patients and their families, healthcare workers, providers, and communities.

Founded in 1954 and headquartered at Bavaria, Germany; MMM Group provides a wide range of products for sterilization and disinfection. The company has its customers across hospitals, scientific institutes, laboratories, and pharmaceutical industry. Its product portfolio includes sterilizers, washers, cleaners, and indicators. The key subsidiaries of MMM Group are BMT Medical Technology s.r.o, MMM Münchener Medizin Mechanik GmbH, and MMM Medcenter GmbH.
The company has its geographic presence across Europe, North America, Asia, and Africa. The company has manufacturing facilities in in Stadlern (Bavaria) and Brno (Czech Republic).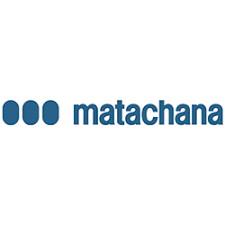 Founded in 1962 and headquartered at Barcelona, Spain; MATACHANA group manufactures products for sterilization, washing, and surgical units. The company offers these products to healthcare, life science, pharma, and research industries. For healthcare and life sciences industry, the company offers sterilization, washing, and other consumables specifically for sterilization centers, biosafety laboratories, and industries.
The company has direct presence in Germany, France, USA, Argentina, Malaysia and China; and through direct distributors in over 110 countries across the globe. The company also has offices in Spain, France, Germany, Italy, U.S., Argentina, and Malaysia.

Founded in 1990 and headquartered at Zug, Switzerland; Belimed provides cleaning, disinfection, and sterile processing products for medical and life science customers. The company's key product offerings include sterilizers, washer-disinfectors, consumables and accessories, and software.
Belimed's customer base across global pharmaceutical companies, high-end hospitals, university hospitals, local hospitals, and large medical practices.
Belimed has a strong network in over 80 countries having 12 companies throughout Europe, North America and China. The company also has many authorized partners and a network of sales subsidiaries across the globe.
MELAG Medizintechnik oHG (Germany)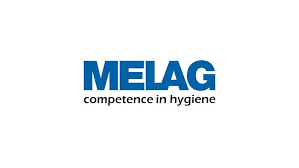 Founded in 1951 and headquartered at Berlin, Germany; MELAG Medizintechnik oHG provides decontamination and hygiene related products such as instrument washers-disinfectors, sterilizers, and few others. The company offers these products to its various customers like dental clinics and hospitals, medical hospitals, medical practices, vet-clinics, and podiatrists. The company has its production facility in Germany with area of 22,000 m² and has sales support offices in Russia/CIS (Commonwealth of Independent States), China, Southeast Asia, and Iberia regions.
Popular Mentions – Merck KGaA (Germany), DORSAN (Spain), BiOZEEN (India), Pall Corporation (U.S.), Hu-Friedy Mfg. Co., LLC (U.S.), PMS Tıbbi Cihazlar Teknolojisi San. ve Tic. A.Ş. (Turkey), Ultrawave (U.K.), SharperTek (U.S.), Steelco S.p.A. (Italy), XENEX Disinfection Systems (U.S.), Alpha-Cure Ltd (U.K.), Tru-D SmartUVC (U.S.), Lumalier (U.S.), LIT Company (The Netherlands), Spire Integrated Solutions (U.S.), Whiteley Corporation (Australia), Metrex Research, LLC. (U.S.), Certol International LLC. (U.S.), BODE Chemie GmbH (Germany), NEX MEDICAL ANTISEPTICS Srl (Italy), PSK Pharma Pvt.Ltd (India), Dr. Schumacher GmbH (Germany), Dr. Schumacher GmbH (Germany), ACTO GmbH (Germany), Medisept (Poland), Biotrol (U.S.), ARC Healthcare Solutions Inc. (Canada), Wassenburg Medical B.V. (Netherlands), Guardian (England), Medline International Two Australia Pty Ltd (Australia), Shandong Delta-Medi Co.,Ltd (China), Tronex International, Inc. (U.S.), Shandong Delta-Medi Co.,Ltd (China), Kilang MEDICOS (Malaysia), priMED Medical Products, Inc. (Canada), IREMA (Ireland), Amray Radiation Protection (Ireland), and Ansell (U.S.).
Authoritative Research on the Infection Control Market – Global Opportunity Analysis and Industry Forecast (2020-2027)
Need more information? Meticulous Research®'s new report covers each of these companies in much more detail, providing analysis on the following:
Recent financial performance
Key products of Infection Control Market
Significant company strategies
Partnerships and acquisitions
The Comprehensive report provides global market size estimates, market share analysis, revenue numbers, and coverage of key issues and trends.
Please download Infection Control Market report pages and learn more: https://www.meticulousresearch.com/download-sample-report/cp_id=5058