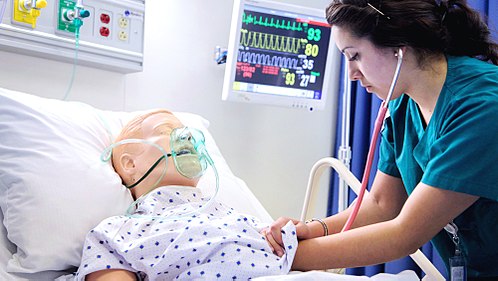 Medical simulation offers numerous potential strategies for comprehensive and practical training, and safer patient care. It is a technique, rather than just a technology that promotes experiential and reflective learning. It is derived from the aviation industry, which has utilized simulation-based learning practices to train pilots since the First World War. It allows the safe training of learners engaging in activities that would otherwise be too dangerous to practice.
Here are the top 10 companies operating in Healthcare/Medical Simulation Market–
CAE Healthcare

CAE Healthcare is founded in 1947 located in Canada. The company is engaged in the development and marketing of simulation & modeling technologies and integrated training services. The company operates in five major segments – Training & Services/Civil (TS/C), Simulation Products/Civil (SP/C), Simulation Products/Military (SP/M), Training & Services/Military (TS/M), and New Core Markets (NCM). It is a subsidiary of CAE Ltd, came into existence in 2009 as a part of NCM (New Core Market).
CAE Healthcare is involved in designing and developing patient simulation, surgical simulation, ultrasound simulation, and clinical simulation products for Nursing, EMS (Emergency Medical Services), Medicine, Hospitals, Military, and CAE Healthcare partners. CAE has its presence in North America, South America, Africa, Europe, Middle East, Asia and Oceania, with more than 100 sites and training locations
Laerdal Medical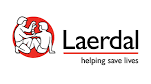 Laerdal Medical is founded in the year 1949 and located at Stavanger, Norway. It is an international company with 1400 employees worldwide with 400 employees working in the head office in the Norway. This company is engaged in the development and commercialization of simulation products.
Company offers products for basic life support, advanced life support, simulation management platform, airway management, patient care, self-directed learning, medical education and immobilization. Laerdal serves all healthcare providers and educators, from the lay rescuer to the medical professionals.
Laerdal has partnered with key medical and public healthcare societies, such as the American Heart Association and the National League for Nursing, to provide educational curriculum for healthcare students and professionals. The company operates in the North America, Latin America, Europe and Asia with sales offices in 23 countries and manufacturing and R&D operations in four different locations.
Gaumard Scientific

Gaumard Scientific is established in 1946 and situated in the U.S. The company is engaged in development of polymer simulator for healthcare training programs. The key products of the company include Birthing Simulators, Patient Simulators, Nursing Care and Pediatric CareSimulators, Respiratory CareSimulators, Advanced Life Support (ALS) & Basic Life Support (BLS) Simulators, Surgical Care, and Women & Men simulators.
Gaumard Scientific is well known for its Noelle product, which is arguably the world's leading high-fidelity birthing manikin. The company primarily operates in the United States and offers its products in the international market, including Europe, South America, Asia-Pacific and Middle East & North Africa.
Limbs and Things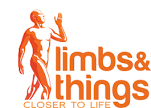 Limbs and things is founded in year 1990 and located in United Kingdom. Limbs & Things is engaged in the development and manufacturing of medical simulation training products for clinical skills, women's health and the surgical specialties. This company collaborates with leading clinicians to improve practitioner confidence and meet the curriculum needs of medical students.
Geographically, the Company has its subsidiary offices in USA, Australia and Sweden as well as has an expanding network of over 80 distributors to sale its products worldwide.
Mentice AB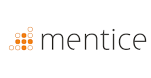 Mentice AB is founded in 1999 and is headquartered in Sweden. This company is a leading provider of high-end medical cardiovascular and endovascular simulation solutions for training, education, and assessment in various disciplines. The headcount of employees here is 9,395.  The products of the company include MenticeVIST-Lab, MenticVIST-C, and Mentice Control Box.
In 2001, Mentice introduced, VIST, the world's first endovascular simulator and since then the Company is market leader for endovascular intervention simulation.
The Mentice has offices located in United States, Germany, Switzerland, Australia, Japan and China and delivers its products across Europe, Middle East, Africa, and South America through a network of distributors and representatives.
A report into the projected growth of the current Healthcare/Medical Simulation Market by Meticulous Research® has produced some incredible forecasts for the industry. By 2022, it's expected to have grown at a CAGR of 15.0%, reaching over USD $2,281.0 million.
Kyoto kagaku Co. Ltd.

Kyoto kagaku co. ltd. is founded in 1948 and headquarter is situated at Japan. It is the leading developer and manufacturer of medical & nursing simulators and phantoms to serve education and training for healthcare professionals. The company's product line ranges from patient simulators for diagnosis and nurse training to puncture and injection models and imaging phantoms for ultrasound and radiology exam training.
Kyoto Kagaku has its offices located in Japan and the U.S, along with the strong network of international distributors to serve the customers across the globe.
Simulab Corporation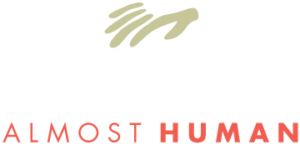 Simulab Corporation is established in year 1994 and located on the U.S. Simulab Corporation is engaged in the development and commercialization of medical simulators and task trainers, device demonstration models, and implant replicas for medical education.
The company offers products such as surgical simulators, soft tissue simulators, adult and pediatric simulators and procedural trainers. Simulab is specialized in realistic soft tissue simulations and anatomical models. Its most notable product is a surgical task trainer – the TraumaMan System – which was originally designed for use in the Advanced Trauma Life Support (ATLS) training program and is now used worldwide.
Simulab sales and supports all its products across the globe through direct channel and network of authorized dealers.
Simulaids
Simulaids is founded in 1963 and is headquartered in the U.S.  Simulaids, Inc. is a medical device company engaged in the development and commercialization of manikins and simulation kits.
The products of the company include imaging fracture simulator, complete infant airway management kit, total adult airway management kit, simulator manikin, tension pneumothorax simulator, central venous cannulation simulator, EMT casualty simulation kit, advanced military casualty simulation kit, and other related products.
Simulaids operates as a subsidiary of diversified financial holding company Geneve Holdings, Inc. The company primarily operates in the United States.
Surgical Science AB

Surgical science AB is headquartered in Sweden and founded in year 1999. Surgical Science engaged in the development of virtual reality simulation technology based high quality simulation tools for the assessment, training and certification of medical professionals.
The company offers surgical simulator such as LapSim, EndoSim, TeamSim, SimPraxis Laparoscopic Hysterectomy Trainer, and other simulators to improve surgical training and practices.
Surgical Science has strong presence in Sweden and Americas, including the U.S., Latin America and Canada with its sales offices as well as has strong network of distributors across the America, Europe, Asia-Pacific, and Middle East and African countries to sale and support its products.
Adam, Rouilly

Adam, Rouilly is founded in the year 1918 and headquartered in the United Kingdom. This company is a leading manufacturer and supplier of skeletons, anatomical models and skills simulators to hospitals, medical schools, universities and healthcare professionals all over the world.
The company provides Clinical Skills Simulators for a wide range of essential skills developments such as intravenous infusion, phlebotomy, catheterization to emergency airway management and CPR.
The company primarily operates in the U.K market and also has built up a network of distributors in North America, Europe, and Asia Pacific to sale and supports its products.
Popular Mentions: Altay Scientific, Epona Medical, Cardionics, Yuan Technology Limited, KaVo Dental GmbH, IngMar Medical, Medisheild B.V, Medical Simulation Corporation (MCS), 3D Systems, Simendo B.V., TruCorp Ltd., Tellyes Scientific Co., Ltd., 3-Dmed, and 3B Scientific.
Authoritative Research on the Healthcare/Medical Simulation Market – Global Opportunity Analysis and Industry Forecast (2017-2022)
Need more information? Meticulous Research®'s new report covers each of these companies in much more detail, providing analysis on the following:
Recent financial performance
Key products
Significant company strategies
Partnerships and acquisitions
The Comprehensive report provides global market size estimates, market share analysis, revenue numbers, and coverage of key issues and trends.
Please download report pages and learn more: