The Healthcare Artificial Intelligence Market is expected to grow at a CAGR of 41.4% from 2020 to 2027 to reach at $51.3 billion by 2027. AI in healthcare can be defined as the science and engineering adopted to design intelligent machines, especially intelligent computer programs that are utilized by the healthcare industry in applications, such as patient data and risk analytics, medical imaging and diagnosis, drug discovery, precision medicine, hospital workflow management, and patient management. AI and ML are playing a vital role in the healthcare industry. For instance, in July 2018, Centrillion Biosciences (U.S.) partnered with WeDoctor (China) to provide genomic analyses to patients. Thus, considering the growing activities in the field of precision medicines and the influx of funding in the research, many startups across the globe are taking the initiative to bring AI and ML techniques into the genomics space and build tools that give medical professionals the means to deliver personalized medicine through more effective diagnosis and care management tools.
Here are the top 10 companies operating in the Healthcare Artificial Intelligence Market
Intel Corporation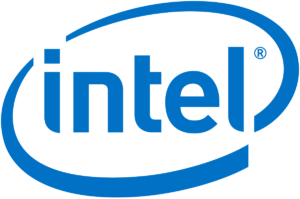 Incorporated in 1989 and headquartered at California, U.S., Intel Corporation is engaged in designing and manufacturing products and technologies, such as the cloud. The company operates in the market through six segments namely. The products and solution for artificial intelligence are provided by Data Center Group (DCG) division.
Company focuses on R&D activities on developing new microarchitectures, advancing manufacturing process technology, delivering the next generation of products, and developing new solutions in emerging technologies, for example, artificial intelligence, 5G wireless connectivity, and autonomous vehicles.
IBM Corporation

Incorporated in 1911 and headquartered at New York, U.S., IBM Corporation is a technology organization. The company operates in the market through five segments namely, Cognitive Solutions, Global Business Services (GBS), Technology Services & Cloud Platforms, Systems and Global Financing. The artificial intelligence products and solutions are provided by cognitive solutions and technology services & cloud platforms division through Watson.  Watson offers the fullest spectrum of cognitive technologies to professionals who are transforming work and decision-making in healthcare, transportation, retail, insurance, education and more.
IBM has a global presence, operating in more than 175 countries with a broad-based geographic distribution of revenue.
Nvidia Corporation
Incorporated in 1993 and headquartered at California, U.S., Nvidia Corporation is an American technology company focused on personal computer (PC) graphics, graphics processing unit (GPU) and also on artificial intelligence (AI). Artificial intelligence products for the healthcare are provided by Professional Visualization segment. Company serves professional visualization market by working closely with independent software vendors to optimize their offerings for NVIDIA GPUs. Company have partnered with industry leaders such as IBM, Microsoft, and SAP to bring AI to enterprise users. Company also has partnerships in healthcare and manufacturing, among others, to accelerate the adoption of AI.
Microsoft Corporation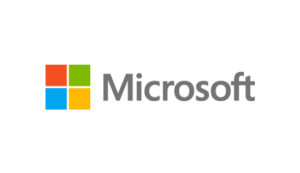 Incorporated in 1975 and headquartered at Washington, U.S., Microsoft Corporation develops, licenses, and supports a range of software products, services and devices. The Company's segments include Productivity and Business Processes, Intelligent Cloud, and More Personal Computing. The Company's products include operating systems; cross-device productivity applications; server applications; business solution applications; desktop and server management tools; software development tools; video games, and training and certification of computer system integrators and developers.
It also designs, manufactures, and sells devices, including personal computers (PCs), tablets, gaming and entertainment consoles, phones, other intelligent devices, and related accessories, that integrate with its cloud-based offerings. Company offers an array of services, including cloud-based solutions that provide customers with software, services, platforms, and content, and it provides solution support and consulting services. It also delivers online advertising to a global audience. Microsoft Healthvolt provides the healthcare IT and Healthcare artificial intelligence products in the market.
Alphabet Inc. (Google Inc.)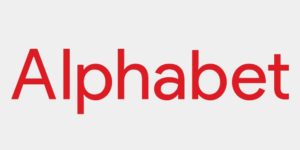 Incorporated in 2015 and headquartered at California, U.S., Alphabet Inc. develops technology products and provides services to organize the information. The Company's businesses include Google Inc. (Google) and its Internet products, such as Access, Calico, CapitalG, GV, Nest, Verily, Waymo and X. The Company's segments include Google (Google properties revenues, Google Network Members' properties revenues, and Google other revenues) and Other Bets. Other Bets segment operates through various brands such as Access, Calico, CapitalG, GV, Nest, Verily, Waymo and X. The artificial intelligence in healthcare is provided by Verily.
Verily develops tools to collect and organize health data, then create interventions and platforms that put insights derived from that health data to use for more holistic care management. Company has three guiding product design principles: start with the user, simplify care, and lead on security and privacy.
Meticulous Research in its latest publication on Healthcare Artificial Intelligence Market predicted the growth of 41.4% during the forecast year 2020-2027.

General Electric Company

Founded in 1892 and headquartered at Massachusetts, U.S., General Electric Company provides products and services range from aircraft engines, power generation, and oil and gas production equipment to medical imaging, financing and industrial products. The company majorly operates in seven segments namely, Power, Renewable Energy, Oil & Gas, Aviation, Healthcare, Transportation, Energy Connections & Lighting, and Capital.
Healthcare segment further operates in three divisions, namely, Healthcare Systems, Life Sciences, and Healthcare Digital. Healthcare Digital – provides medical technologies, software, analytics, cloud solutions, implementation and services to drive increased access, enhanced quality and more affordable healthcare around the world. Healthcare Digital's expertise in artificial intelligence and operational excellence combines digital and industrial, software and hardware, to deliver integrated digital solutions that improve outcomes.
The Company served customers in approximately 180 countries.
Enlitic Inc.

Incorporated in 2014 and headquartered at California, U.S., Enlitic, Inc. develops deep learning solution by working with partners such as healthcare providers, academic research institutions, and the pharmaceutical industry. Enlitic works with a wide range of partners and data sources to develop state-of-the-art clinical decision support products.
Solutions provided by the company integrate seamlessly into the existing health system infrastructure. In addition to novel and targeted solutions in radiology, company focuses on pharmaceutical development, lab testing, and other data-rich opportunities in healthcare.
Verint Systems

Incorporated in 2002 and headquartered at New York, U.S., Verint Systems is a global provider of Actionable Intelligence solutions. Company operates through two major segments, namely, Customer Engagement and Cyber Intelligence. Next IT Corp., a fully owned subsidiary of Verint Systems provides artificial intelligence products for healthcare industry. Next IT is the provider of conversational AI systems. Company drives businesses into the intelligence revolution with AI technologies that are enterprise ready on day one.
Customers and strategic partners across the globe use company's technology to build business-first AI solutions that put them a step ahead of their competition. Company provides the solutions such as Natural Language Understanding, Natural Language Processing, Natural Language Generation, machine learning, and conversation analysis.
General Vision, Inc.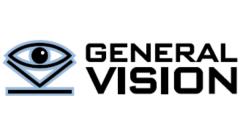 Incorporated in 1987 and headquartered at California, U.S., General Vision, Inc. market and sell machine vision systems mostly based on the LabVIEW IMAQ Vision tools. Company provides the artificial intelligence products and services to the healthcare industry, including the hospitals, data centers, research organizations, and drug discovery. The company provides NeuroMem architecture which is a bank of neuromorphic memory all interconnected and working in parallel and dedicated to the intrinsic recognition of patterns learned instantly and incrementally.
Company focuses on collaborating with other organizations and their technology to synergistically develop new products in the artificial intelligence domain.
Welltok, Inc.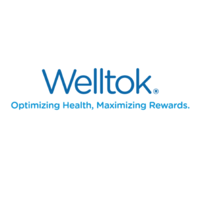 Incorporated in 2009 and headquartered at Colorado, U.S., Welltok, Inc. designs and develops a technology that drives engagement through a combination of social, gaming, and personalization technologies in the healthcare industry.
Company offers a Health Optimization Platform that helps payers, health systems, accountable care organizations, and other population health managers to connect with their members and reward them for healthy physical, emotional, and financial behaviors via Web and mobile platforms; and DataWise that addresses the for big data and predictive analytics in healthcare.
Some of the major subsidiaries of company are Wellpass, Tea Leaves Health, LLC, Zamzee Company, Mindbloom, Inc., and Predilytics, Inc.
Authoritative Research on the Healthcare Artificial Intelligence Market – Global Opportunity Analysis and Industry Forecast (2020-2027)
Need more information? Meticulous Research®'s new report covers each of these companies in much more detail, providing analysis on the following:
Recent financial performance
Key products
Significant company strategies
Partnerships and acquisitions
The Comprehensive report provides global market size estimates, market share analysis, revenue numbers, and coverage of key issues and trends.