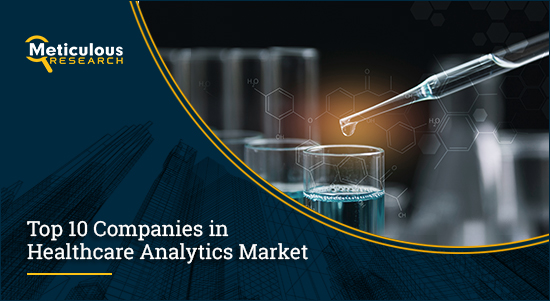 The Healthcare Analytics Market is expected to grow at a CAGR of 26% from 2020 to reach $84.2 billion by 2027. Healthcare analytics tools help reveal and understand historical data patterns, predict future events, and provide actionable insights to make fact-based decisions and improve clinical, financial and operational performance of healthcare organizations. Analytics is rapidly gaining traction as it helps healthcare systems reduce healthcare costs, improve quality of care and abide by the regulatory requirements. Thus, effective use of analytics in the healthcare industry can improve current care but more importantly can facilitate preventive care.

Here are the top 10 companies operating Healthcare Analytics Market –
IBM Corporation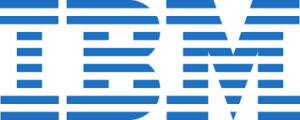 Founded in 1911 and headquartered at New York, U.S; International Business Machine (IBM) Corporation empower leaders, advocates and influencers in solving the world's biggest health challenges. The company operates through five business segments – Cognitive Solutions, Global Business Services, Technology Services & Cloud Platforms, Systems and Global Financing. Cognitive Solutions comprises a broad portfolio of capabilities that help IBM's clients to identify actionable new insights and inform decision-making for competitive advantage. This business segment delivers a full spectrum of capabilities, from descriptive, predictive and prescriptive analytics to cognitive systems. The company provides end-to-end solutions for providers, health plans, employers and pharmaceutical and bio-tech organizations.
On April 8, 2016, the company completed the acquisition of Truven Health Analytics (Truven), a leading provider of healthcare data analytics solutions, for cash consideration of $2,612 million. Solutions from Truven Health Analytics are being rebranded as IBM Watson Health. The Company has a strong geographical presence across Americas, Europe, Middle East & Africa, and Asia-Pacific.
McKesson Corporation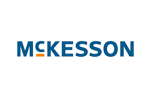 Founded in 1833 and headquartered at California, U.S.; McKesson is the leading provider of healthcare supply chain management solutions, retail pharmacy, community oncology and specialty care, and healthcare information technology across the globe. The company distributes branded and generic pharmaceutical drugs and other healthcare-related products and provides practice management, technology, clinical support, and business solutions to community-based oncology and other specialty practices. Further the company provides clinical, financial, and supply chain management solutions to healthcare organizations.
In March 2017, McKesson and Change Healthcare Holdings, Inc. (CHC), a leading provider of software and analytics, network solutions and technology-enabled services, merged to create a new healthcare information technology company named Change Healthcare. The company combines substantially all of CHC's business and the majority of McKesson Technology Solutions (MTS). The company has a global presence across U.S and foreign countries.
UnitedHealthcare Group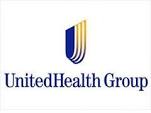 Founded in 1977 and headquartered at Minnesota, U.S.; UnitedHealthcare Group is a diversified healthcare company with four reportable segments across two business platforms, namely, UnitedHealthcare (health benefits) and Optum (health services). Optum segment have dedicated units that help improve overall health system performance through optimizing care quality, reducing costs and improving consumer experience and care provider performance, leveraging distinctive capabilities in data and analytics, pharmacy care services, population health, health care delivery and health care operations. Optum operates through three business segments, namely, OptumHealth, OptumInsight, and OptumRx. OptumInsight specializes in data and analytics and other health care information technology services and delivers operational services and support.
To further strengthen its data analytics portfolio, UnitedHealth Group/Optum purchased The Advisory Board Company's data analytics and population health technology and consulting division for $1.3 billion in August 2017. The company has a strong geographical presence in North America, Europe, Asia-Pacific, Latin America and Middle East & Africa.
Oracle Corporation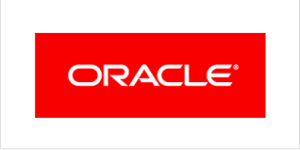 Founded in 1977 and headquartered at California, U.S.; Oracle Corporation is engaged in providing products and services that address all aspects of corporate information technology (IT) environments—applications, platform and infrastructure. The company operates through three business segments-Cloud and License, Hardware, and Services. The cloud and license business offers Oracle Data Management Cloud Offerings which is designed to provide a broad and integrated set of secure cloud-based capabilities for building, deploying and managing data driven applications and to easily enable the migration of data management workloads to the Oracle Cloud.
With its subsidiaries and strong network of distribution, the company has its presence in North America, Europe, Asia-Pacific, Latin America and Middle East & Africa.
Allscripts Healthcare Solutions, Inc.

Founded in 1896 and headquartered at Chicago, Illinois, U.S.; Allscripts Healthcare Solutions, Inc., delivers information technology solutions and services to help healthcare organizations achieve optimal clinical, financial and operational results. The company offer solutions to advance the quality and efficiency of healthcare by providing electronic health records (EHR), financial management, population health management and precision medicine/consumer solutions. The Population Health offering of the company includes Allscripts CareInMotion which is community-connected population health management platform that delivers care coordination, patient engagement, connectivity, data aggregation and analytics. The connectivity and data aggregation section of population health management solutions include dbMotion solution, dbMotion EHR agent, dbMotion Collaborate, and Allscripts Clinical Analytics Gateway, among others.
With its subsidiaries and strong network of distribution, the company has its presence in countries/regions such as U.S., Canada, U.K., Australia, the Middle East, and Asia.
"Meticulous Research in its latest publication on global Healthcare Analytics Market has
predicted the growth of 26% CAGR during the forecast year 2020-2027″
Microsoft Corporation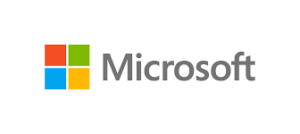 Incorporated in April 1975, and headquartered at Washington, U.S.; Microsoft Corporation is a software provider offering business software, developer tools, operating systems, cloud computing solutions, among others. The company operates through three business segments including Productivity and Business Processes, Intelligent Cloud, and More Personal Computing.
The firm has its geographic presence across Americas, Europe, Asia-Pacific, and Middle East.
MedeAnalytics, Inc.

Founded in 1994 and headquartered at Texas, U.S.; MedeAnalytics, Inc. is engaged in orchestrating the data sources into, cloud-based analytics platform. The Company helps in delivering the insights of organization needed to make even smarter decisions, remove barriers in workflow, unlock the data potential, and improve the clinical, financial, and operational outcomes. The Company provides solutions for providers and payers in different segment namely, revenue cycle management, value-based performance, enterprise analytics, enterprise performance management. The Company has its geographic presence mainly in the U.S and the U.K.
Health Catalyst


Founded in 2008 and headquartered at Utah, U.S.; Health Catalyst provides data warehousing platform, analytics applications and outcomes-improvement professional services. The company helps health systems improve clinical, financial, and operational outcomes needed to improve population health and accountable care. The company's analytical platform includes health catalyst data operating system, and health catalyst analytics platform.
The company has its geographical operations in North America, Europe, Asia-Pacific, Latin America and Middle East & Africa.
Cerner Corporation

Founded in 1979 and headquartered at North Kansas City, Missouri, U.S.; Cerner Corporation is a leading supplier of healthcare information technology solutions. Cerner solutions are offered on the unified Cerner Millennium architecture and on the HealtheIntent cloud-based platform. Cerner strengthened its services portfolio with acquisition of Siemens Health Services (now referred to as "Cerner Health Services") in February 2015. Cerner Health Services offers a portfolio of enterprise-level clinical and financial health care information technology solutions, as well as departmental, connectivity, population health, and care coordination solutions globally.
The company operates through seven business segments – Licensed Software, Technology resale, Subscriptions, Professional Services, Managed Services, Support and maintenance, and Reimbursed travel. Cerner expect population health to be a large contributor to their long-term growth and is focusing on a series of initial solutions on the HealtheIntent platform including Longitudinal Record, Registries, Analytics, provider Performance Management, Patient/Member Engagement, Care Management, Population Health Programs, and Contract Network Management.
With a strong network of its subsidiaries and distributors, the company has its geographic presence in Africa, Asia, Central America, Europe, Middle East, North America, Oceania and South America.
Epic Systems Corporation

Founded in 1979 and headquartered at Wisconsin, U.S., Epic Systems Corporation (Epic) is a health IT company best known for its EHR system. The company provides EpicCare, predictive analytics and embedded decision support tools for clinical practices to deliver safe and high-quality care. The company serves community hospitals, academic facilities, children's organizations, safety net providers, and multi-hospital systems. Apart from software, the company also offers implementation, training, optimization, architecture, and content services.
The company mainly has its geographical presence in the U.S., The Netherlands, Australia, Denmark, Middle East, and Finland.
Popular Mention: Inovalon (U.S.), NextHealth Technologies (U.S.), SAP SE (Germany), SAS Institute Inc. (U.S.), SCIOInspire, Corp. (U.S.), Tableau Software, Inc. (U.S.), TIBCO Software, Inc. (U.S.), Verscend Technologies, Inc. (U.S.), VitreosHealth (U.S.), and Wipro (India)
Authoritative Research on the Healthcare Analytics Market – Global Opportunity Analysis and Industry Forecast (2020-2027)
Need more information? Meticulous Research®'s new report covers each of these companies in much more detail, providing analysis on the following:
Recent financial performance
Key products
Significant company strategies
Partnerships and acquisitions
The Comprehensive report provides global market size estimates, market share analysis, revenue numbers, and coverage of key issues and trends.
Please download report pages and learn more: