The Digital Vaults Market is projected to reach $2.77 billion by 2030, at a CAGR of 14.4% during the forecast period of 2023–2030.  The growth of the digital vaults market is driven by the increasing regulations & legislation for data protection, the rising need to protect data generated from connected devices, and the increase in data breaches. However, enterprises' lack of awareness about data security restrains the growth of this market.
Moreover, the growing digitalization of businesses and the increasing use of digital vaults in the BFSI sector are expected to generate growth opportunities for the stakeholders in this market. However, the lack of digitalization in developing countries, the high costs of digital vaults, and the availability of alternative cybersecurity solutions are major challenges for market growth. Additionally, the growing adoption of cloud-based security solutions is a prominent trend in the digital vaults market.
Here are the Top 10 Companies Operating in the Digital Vaults Market
Microsoft Corporation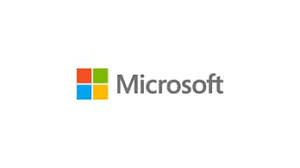 Founded in 1975 and headquartered in Washington, U.S., Microsoft Corporation offers various services, including cloud-based solutions to customers with software, services, platforms, and content per their operating area, and provides solution support and consulting services. The company's products include operating systems, cross-device productivity and collaboration applications, server applications, business solution applications, desktop and server management tools, software development tools, and video games. The company also designs and sells devices, including PCs, tablets, gaming and entertainment consoles, other intelligent devices, and related accessories.
The company offers digital vaults for securing the data of enterprises as well as personal data. The company's vault solutions integrate with other Azure services. The company's digital vaults securely store and tightly control access to tokens, passwords, certificates, API keys, and other secrets. The company operates in the market through three business segments: Productivity and Business Processes; Intelligent Cloud; and More Personal Computing.
IBM Corporation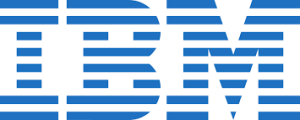 Founded in 1911 and headquartered in New York, U.S., IBM Corporation is a leading company providing information technology products and services. IBM integrates technology and expertise, providing clients with infrastructure, software, and consulting services as they pursue the digital transformation of the world's mission-critical businesses. IBM is a leading provider of global hybrid cloud and AI, and consulting expertise. The company helps clients in more than 175 countries capitalize on insights from their data, streamline business processes, reduce costs, and gain a competitive edge in their industries.
The company operates in the market through four business segments: Software, Consulting, Infrastructure, and Financing. The company's security offering includes software and services for threat management, data security, and identity and access management. The company's vault solutions deliver cyber resiliency protection from logical data corruption. It also provides protected isolation of safeguarded data copies in separate logical partitions from the production environment.
Oracle Corporation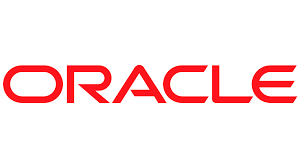 Founded in 1977 and headquartered in Texas, U.S., Oracle Corporation is a global leader in enterprise information technology (IT). The company's products and services include enterprise applications and infrastructure offerings through flexible and interoperable IT deployment models. These models include on-premises deployments, cloud-based deployments, and hybrid deployments. The company operates in the market through three business segments: Cloud and license, Hardware, and Services.
Oracle Database Vault implements data security controls within Oracle Database to restrict access to application data by privileged users, reduce the risk of insider and outside threats, and address compliance requirements, including separation of duties. Oracle Database Vault provides three distinct separation of duty controls for security administration, account management, and day-to-day database administration activities. Oracle Key Vault securely stores encryption keys, Oracle Wallets, Java KeyStores, credential files, and other secrets. It deploys on-premises and in the cloud. Oracle Cloud Infrastructure Vault is a key management service that stores and manages master encryption keys and secrets for secure access to resources.
Fiserv, Inc.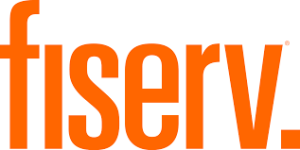 Founded in 1984 and headquartered in Wisconsin, U.S., Fiserv, Inc. is a leading global provider of payments and financial services technology solutions. The company serves global clients, including merchants, banks, credit unions, financial institutions, and corporate clients. The company provides account processing and digital banking solutions; card issuer processing and network services; payments; e-commerce; merchant acquiring and processing; and the Clover cloud-based point-of-sale (POS) and business management platform.
The company operates in the market through three business segments: Merchant Acceptance, Financial Technology and Payments, and Network. The company provides data Vaulting solutions for data protection. Data Vaulting is a disk-based data protection solution that automates data backup and storage and supports regulatory compliance. It offers advanced, end-to-end encryption, greater efficiency and convenience, and flexible deployment options.
Google LLC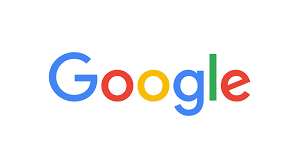 Incorporated in 1998 and headquartered in California, U.S., Google LLC provides technology such as cybersecurity; data, analytics, AI and machine learning; and infrastructure. The company provides security solutions in the cloud, on-premises, or hybrid deployments. These solutions detect, investigate, and help stop cyber threats that target businesses and users before damage or loss.
Google provides Vault, which keeps track of important matters. It also retains, searches, and exports crucial organization data from Google Workspace services for Google Workspace Business and Enterprise editions. Google Vault retrieves valuable information, even from suspended accounts.
Meticulous Research in its latest publication on Digital Vaults Market has predicted the growth of 14.4% during the forecast year 2023-2030.

Veritas Technologies LLC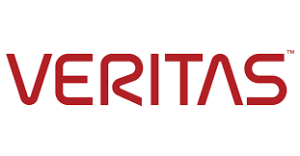 Founded in 1983 and headquartered in California, U.S., Veritas Technologies LLC is a leader in multi-cloud data management. Veritas offers proven security solutions with multi-layered, proactive controls to safeguard data and ensure resiliency across physical, virtual, and cloud environments. Veritas utilizes AI-powered anomaly detection and proactive malware scanning to identify abnormal behavior within backup data and provide advanced warning of an unusual event.
The company offers Enterprise Vault, which captures information across all communication platforms. Enterprise Vault seamlessly migrates information from on-premises to the cloud and automatically identifies the most relevant content to ensure compliance. The company also provides managed services for Enterprise Vault, such as comprehensive 24/7 remote monitoring, management, and support.
HashiCorp, Inc.

Founded in 2012 and headquartered in California, U.S., HashiCorp, Inc. provides open-source tools and commercial products. The company's product enables customers to adopt a cloud operating model that provides consistent workflows and a standardized approach to automating provisioning, security, networking, and application delivery to deliver applications to any environment. The company's emerging products, including Boundary, Consul, Nomad, and Packer, are earlier in the commercialization cycle. Moreover, the company's core products, Terraform and Vault, are well established with commercial offerings at scale and contribute to most of their revenues.
The company's Vault product is used to authenticate applications using a set of extensible plugins, which allows it to support a broad range of platforms, including public cloud providers, on-premises systems, and applications platforms. The product also provides a consistent mechanism for authorizing access to secrets, performing administrative operations, and invoking cryptographic capabilities on sensitive data.
CyberArk Software Ltd.

Founded in 1999 and headquartered in Petach-Tikva, Israel, CyberArk Software Ltd. is the global leader in Identity security, centered on intelligent privilege controls, with a focus on protecting organizations against identity-based cyberattacks. The company's solution provides secure access across human and non-human identities, manages entitlements, and provides access to cloud environments.
The company's digital vaults provide a highly secure, isolated environment, independent of other software, and are engineered with multiple layers of security. The company's on-premises and SaaS PAM solutions use highly secured Digital vaults to safely store, audit, and manage passwords, privileged credentials, policy information, and privileged access session data.
FutureVault Inc.

Founded in 2014 and headquartered in Ontario, Canada, FutureVault Inc. is an industry-leading provider of secure document exchange. FutureVault provides digital vault solutions in financial services and wealth management. The company works with Broker-Dealers, independent advisory firms, Registered Investment Advisors (RIAs), Single and Multi-Family Offices, Insurance Distributors, Accounting Firms, Credit Unions, and Banks.
The white label digital vault solution transforms how organizations manage, store, and deliver client documents and statements. This white label solution onboards and retains clients and advisors and manages compliance and audit readiness, leading to significant operational efficiencies.
Hitachi Vantara LLC
Headquartered in California, U.S., Hitachi Vantara LLC, a wholly owned subsidiary of Hitachi Ltd., delivers intelligent data platforms, infrastructure systems, and digital expertise. The company offers various end-to-end solutions such as storage platforms, hybrid cloud infrastructure, DataOps platform, consulting services, and specialized solutions tailored for various industries.
The company offers digital asset vault solutions that help customers with regulatory and compliance needs with a centralized, customizable data repository. The Digital Asset vault solution is fully auditable and provides policy-driven automated controls for retention, deletion, and modification of data for on-premises and cloud-based data.
Authoritative Research on the Digital Vaults Market – Global Opportunity Analysis and Industry Forecast (2023-2030)
Need more information? Meticulous Research®'s new report covers each of these companies in much more detail, providing analysis on the following:
Recent financial performance
Key products
Significant company strategies
Partnerships and acquisitions
The Comprehensive report provides global market size estimates, market share analysis, revenue numbers, and coverage of key issues and trends.