Digital diabetes tools and their functions support people with diabetes who need to adopt either lifestyle interventions or medication adjustments in response to glucose-monitoring data. These tools can include healthcare as well as medical devices like continuous blood glucose monitors, automated insulin pumps, and "smart" injector pens or virtual tools like mobile apps, online patient portals, and community support and education hubs. The digital diabetes devices market is expected to reach $12.03 billion by 2025 from $3.04 billion in 2018, growing at a CAGR of 21.7%.
Here are Top 10 companies in the Digital Diabetes Market –
LifeScan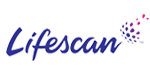 Founded in 1981 and headquartered in Milpitas, California. Johnson & Johnson sold LifeScan to private equity firm Platinum Equity in 2018. The LifeScan portfolio includes personal blood glucose meters, testing strips, lancets, point of care testing systems, and integrated digital solutions. LifeScan manufactures and supplies blood glucose monitoring equipment for hospital as well as for home use. The company manufactures and sells products like blood glucose monitoring meters, test strips, insulin pumps, and pocket blood glucose meters for the diabetes community. Also, the company offers OneTouch mobile and web applications and diabetes management software.
The company has more than 2,000 employees and sells its products online, as well as through distributors. LifeScan has a worldwide network in over 90 countries.
Hoffmann-La Roche AG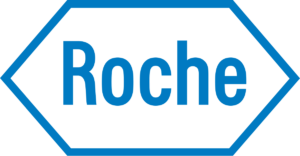 Hoffmann-La Roche AG was established in 1896 headquartered in Basel, Switzerland. The company operates worldwide under two main divisions: Pharmaceuticals and Diagnostics. The Roche diagnostic operates through five major segments as Roche Applied Science, Roche Professional Diagnostics, Roche Diabetes Care, Roche Molecular Diagnostics and Roche Tissue Diagnostics (Ventana). Roche Diabetes Care offers blood glucose monitoring systems, diabetes management systems and services. The company operates with brand Accu-Chek. The company provides services and sales of its products to people with diabetes and healthcare professionals.
The company deals with blood glucose meters, lancing devices, insulin delivery systems and digital solutions for data management, advice, coaching and education. The company has a global presence worldwide including Africa, Asia, Australia, Europe, North America and South America.
Medtronic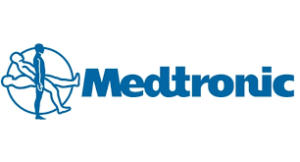 Medtronic was founded in 1949 and is headquartered at Dublin, Ireland. The Company operates in four segments: Cardiac and Vascular Group, Minimally Invasive Therapies Group, Restorative Therapies Group, and Diabetes Group. Diabetes Group segment includes intensive insulin management, non-intensive diabetes therapies, and diabetes services and solutions. The Company has two subsidiaries Medtronic, Inc. and HeartWare International, Inc. The Diabetes group's divisions develop, manufacture, and market integrated diabetes management solutions that include insulin pump therapy, Continuous Glucose Monitoring (CGM) systems, and therapy management software.
The company manufactures and sells its products worldwide. The company has a global presence including Asia, Europe, Latin America, USA, Middle East, Canada, and Africa.
Ascensia Diabetes Care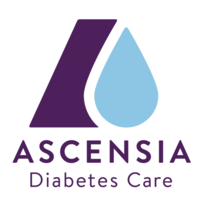 Ascensia Diabetes Care was established in 2016 through the acquisition of Bayer Diabetes Care by PHC Holdings (formerly known as Panasonic Healthcare Holdings) and headquartered in Basel, Switzerland. The company operates as a subsidiary of Panasonic Healthcare Holdings Co., Ltd. The company develops blood glucose monitoring systems, lancing devices, and diabetes management software. The company offers contour range of blood glucose monitoring system and sells its products to healthcare professionals and patients.
The company sells products in more than 125 countries. Ascensia Diabetes Care has around 1,700 employees and operates in 31 countries including Europe and US.
Tandem Diabetes Care

Tandem Diabetes Care established in 2006 and headquartered in a San Diego, California, USA. Tandem was formerly known as Phluid Inc. and changed its name to Tandem Diabetes Care, Inc. in January 2008. The company is a medical device company and its line of business includes designing, developing and commercializing products for people with insulin-dependent diabetes.
The Company manufactures and sells over three insulin pump products in the United States. The company offers products like t:slim X2 insulin delivery system, t:flex insulin delivery system, and Tandem Device Updater. The company's research and development, manufacturing and customer support teams are located in California, U.S.
Meticulous Research in its latest publication on Digital Diabetes Market has predicted the growth of 21.7% during the forecast year 2018-2025.
Dexcom Inc.

Dexcom Inc. was established in 1999 and is headquartered in California, U.S. The company develops, manufactures and distributes continuous glucose monitoring systems for diabetes management. Its products include DexCom G6 CGM, Dexcom G5 mobile continuous glucose monitoring system; DexCom G4 PLATINUM system; and DexCom Share, a remote monitoring system. The company sells its products online or via distributors. The company distributes products to hospitals, clinical laboratories, physicians, and home users.
The company has more than 2,000 employees and markets its products in the European Union, Australia, New Zealand and the countries in Asia and Latin America, and in the U.S.
SocialDiabetes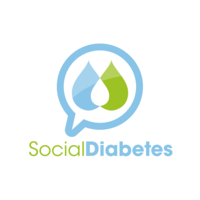 SocialDiabetes was founded in 2012 and is headquartered at Barcelona, Spain. SocialDiabetes is a digital health company which offers software solutions by combining personalized insights with real-time data and actionable information for diabetes. The company offers a product smartphone-based bolus calculator and all-around app, and a web-based platform that empower patients to actively engage in their own care in an easy and interactive way. The company offers an App called SocialDiabetes which suggests insulin dose before each meal.
One Drop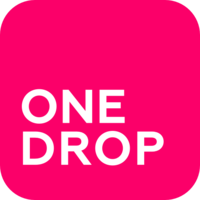 One Drop was established in 2014 and is headquartered in New York, U.S. One Drop is a consumer diabetes management platform which includes mobile technology and cloud based data analytics and allows diabetic patients and their caregivers to monitor glucose, food intake, exercise, and insulin. The company offers its mobile application through App Store. The One Drop platform offers diabetes care to everyone with diabetes and a smartphone, as well as their employers, insurers and health care providers.
The company offers One Drop Diabetes Management application which is available to download worldwide. In addition to on-demand support the company provides a kit to patients which include a Bluetooth glucometer, lancing device, test strips and pouch.
H2 Inc.
H2 Inc. was founded in 2013 and headquartered at Taipei, Taiwan. The company offers a cloud-based health management platform that tracks blood sugar readings and related activities. It offers a flagship product "Health2Sync", a mobile app that simplifies and personalizes diabetes management. Health2Sync provides a multi-part patient management platform with a patient-facing app, a cable that connects different kinds of glucometers to a smartphone, and a data analytics engine that uses patients' data to make personalized recommendations.
The company sells smart cable and provides Bluetooth support to sync the data from glucose meters to smartphones. The company sells its products via online retailers in Taiwan and the U.S.
Dottli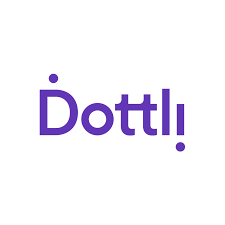 Dottli was established in 2009 and is headquartered in Espoo, Finland. It is a digital health company and develops medical devices, including blood sugar indicator and exercise booster. The company offers diabetes treatment follow-up program via its mobile and web-based software, which can store health information and securely analyze and monitors the data. The company provides its services to occupational health care actors, insurance companies, and anyone interested in improving population health and lowering healthcare costs.
Popular Mentions: Abbott Laboratories, Ypsomed Holding AG, ARKRAY Inc, Insulet Corporation, and ACON Laboratories
Amidst this crisis, Meticulous Research® is continuously assessing the impact of the COVID-19 pandemic on various sub-markets and enables global organizations to strategize for the post-COVID-19 world and sustain their growth. Let us know if you would like to assess the impact of COVID-19 on industry here with Sample PDF
Authoritative Research on the Digital Diabetes Market – Global Opportunity Analysis and Industry Forecast (2018-2025)
Need more information? Meticulous Research®'s new report covers each of these companies in much more detail, providing analysis on the following:
Recent financial performance
Key products
Significant company strategies
Partnerships and acquisitions
Impact of covid 19 on Digital Diabetes Market
The comprehensive report provides global market size estimates, market share analysis, revenue numbers, and coverage of key issues and trends.
Please download report pages and learn more:  https://www.meticulousresearch.com/download-sample-report/cp_id=4946