Dental Implants Market Will Grow at A CAGR of 6.3% During the Forecast Period to Reach $6.52 Billion by 2029, Says Meticulous Research®.
Dental implants are artificial roots made of metals and ceramics. These implants are mostly made of titanium which offers excellent biocompatibility and a rapid healing rate. A dental implant is placed in the jawbone, the abutment is placed on the top of the implant, and a crown is placed at the end. The implants change patients' lives by improving their ability to chew and restoring their natural smile.
The growth of this market is mainly attributed to the increasing aging population, the rising prevalence of dental disorders, and the increase in general dental practitioners acquiring implant dentistry skills. Furthermore, increasing awareness of oral health, consumers' rising disposable income, and a surge in dental practice management software adoption by dental professionals contribute to the market's growth. However, the high cost of dental implants restrains this market's growth.
The growing demand for cosmetic dentistry and the rising demand for dental implants in Asia-Pacific are expected to offer significant market growth opportunities.
Here are the top 10 companies operating in Dental Implants Market–
Straumann Holding AG (Switzerland)

Founded in 1954 and headquartered in Basel, Switzerland, Straumann Holding AG is engaged in developing, manufacturing, and supplying instruments, digital equipment, biomaterials, dental implants, software, CADCAM prosthetics, and clear for applications in replacement, restorative, orthodontic and preventive dentistry. The company offers training and a wide range of services to dental practitioners, laboratories and clinics.
Straumann offers products in three different categories, namely, Implant Solutions, Restorative Solutions, and Others. The company offers products for the dental implants market through its Implant Solutions category. Additionally, its brands, such as Medentika, Anthogyr, and Neodent, offer products for the dental implants market. Straumann Holding offers its products, solutions and services in over 100 countries across the globe. It has a broad network of distribution subsidiaries and partners.
The company's production plants for implant instruments and components are located in Brazil, Germany, the U.S., Switzerland, Taiwan, and France. Furthermore, its CADCAM prosthetics are made in China, Japan, Germany, Brazil, Luxembourg, and the U.S. Additionally, the company's clear aligners are produced in the U.S. and Brazil, and the Straumann biomaterials production facility is in Sweden.
Zimmer Biomet Holdings, Inc. (U.S.)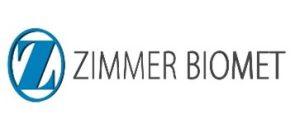 Established in 1927 and headquartered in Indiana, U.S., Zimmer Biomet Holdings, Inc., is involved in designing, marketing, and manufacturing orthopedic reconstructive products, biologics, sports medicine, extremities and trauma products, spine, thoracic and craniomaxillofacial products, dental implants and surgical products. The company offers its products to oral surgeons, orthopedic surgeons, neurosurgeons and other specialists, hospitals, dentists, healthcare dealers, agents and healthcare purchasing organizations.
Zimmer Biomet offers its products through five categories: Knees, Hips, S.E.T, Spine & Dental, and Other. The products for dental implants are offered through its Spine & Dental category. This category is also involved in distributing and manufacturing dental prosthetics products, reconstructive implants, and regenerative products.
The company sells its products in over 100 countries and has sales and administrative offices, warehouses, and distribution facilities in more than 40 countries and about 30 manufacturing locations in the U.S. and internationally. It also has four operating segments: Americas Orthopedics; Europe, Middle East and Africa ("EMEA"); Asia Pacific; and Americas Spine and Global Dental.
Dentsply Sirona, Inc. (U.S.)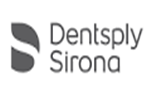 Founded in 1899 and headquartered in North Carolina, U.S., DENTSPLY SIRONA Inc. is a manufacturer of professional dental products and technologies. It is involved in manufacturing, developing and marketing various solutions such as dental and healthcare consumable products and dental equipment. The company operates through two reportable segments: Technologies & Equipment and Consumables. Through its Technologies & Equipment segment, the company designs, sells, distributes and manufactures healthcare consumables and dental technology and equipment products, including orthodontic clear aligner products, dental implants, imaging systems, instruments, treatment centers, CAD/CAM systems, and consumable medical device products. The Technologies & Equipment segment is further subsegmented into Equipment & Instruments, CAD/CAM, Orthodontics, Implants, and Healthcare. The company operates in the dental implants market through its Implants segment.
DENTSPLY has operations in more than 40 countries and a sales presence in more than 120 countries. The company also has a wide geographic presence across Europe, Central and South America, Asia-Pacific, the Middle East, and Canada.
Avinent Implant System S.LU. (Spain)

Founded in 2006 and headquartered in Barcelona, Spain, Avinent Implant System S.LU. is engaged in developing, manufacturing, and marketing dental implant systems. The company offers advanced solutions for implantology, dental prostheses, and craniomaxillofacial surgery. Avinent operates in four business units, namely, Implant System, CAD CAM, CMF, and Orthodontics, and provides products for the dental implants market through its Implant System business unit.
Furthermore, it has EN ISO 13485: 2016 certification for manufacturing health products and received CE certification for product safety and functionality.
The company's Implant System has been approved by the AEMPS and has other certificates that allow the company to operate in other countries, including Japan, Mexico, Columbia, Australia, Canada, and Taiwan. It has a global presence in the U.K., Poland, Lithuania, Benelux, France, Croatia, Romania, and other countries.
Camlog Biotechnologies GmbH (Switzerland)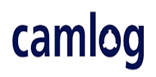 Established in 2004 and headquartered in Basel, Switzerland, CAMLOG Biotechnologies GmbH is a supplier of premium dental implant systems, restorative components, and regenerative and digital solutions. The company's product portfolio includes implant solutions and concepts, digital workflows, regenerative materials, and prosthetic solutions. All the production of CAMLOG is carried out exclusively by ALTATEC GmbH in Wimsheim, Germany.
CAMLOG follows various quality assurance systems under EN/ISO 13485 for its manufacturing operations, mainly for the production of medical devices. Its implants and prosthetic components are manufactured under EN ISO 13485 certification, which meets all international specifications and requirements in the U.S.
Some of its subsidiaries distribute CAMLOG products in Austria, Germany, Netherlands. In Switzerland, the company has its local Swiss sales team. Since 2016, CAMLOG, under the umbrella of the Global Dental Surgical Group, a division of Henry Schein, Inc, has been working closely with BioHorizons, Inc, with a presence in more than ninety countries due to an international distribution network.
Note: CAMLOG Biotechnologies GmbH is a privately held company, and no financial information is available in the public domain. Hence, no financial details are added in this section.
Meticulous Research in its latest publication on of the current Dental Implants Market has predicted the growth of 6.3% during the forecast year 2022-2029
Envista Holdings Corporation (U.S.)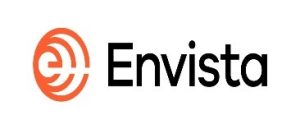 Incorporated in 2018 and headquartered in California, U.S., Envista Holdings Corporation is a provider of dental consumables, technology, solutions, and services. The company has more than 30 dental brands, including Ormco, Nobel, and Kerr. The company was formed in 2018 as a subsidiary of Danaher Corporation (U.S.) to serve as its dental platform. The disposition was completed in 2019.
Envista offers a wide range of products in orthodontics, digital imaging technologies, dental implants and treatment options and products that satisfy the needs of dental professionals for treatment, diagnosis, and prevention of dental conditions and improving aesthetics. The company provides clinical training to nearly 400,000 dental professionals annually.
It operates through two business segments: Equipment & Consumables and Specialty Products & Technologies. The Equipment & Consumables segment comprises imaging and consumable businesses, including digital imaging systems and sensors, software and magnification/visualization systems, restorative materials, endodontic systems and related consumables, impression materials, cement and bonding agents, and infection prevention products. The Specialty Products & Technologies segment comprises Orthodontics and Implants businesses, including dental prosthetics, dental implant systems, regenerative materials, orthodontic bracket systems, lab products, and aligners. The company promotes its Specialty Products and Technology through five main brands: Nobel Biocare (Switzerland), Ormco (U.S.), Spark (U.S.), Implant Direct (U.S.), Orascoptic (U.S.), and Alpha-Bio Tec (Israel).
Envista serves more than 140 countries with its research and development, distribution, sales, administrative and service facilities located in more than 30 countries across Asia, North America, the Middle East, Europe, and Latin America.
Osstem Implant Co., Ltd (South Korea)
Founded in 1997 and headquartered in Seoul, South Korea, OSSTEM IMPLANT CO., LTD. is engaged in the manufacturing and distributing of implants and dental products. The company operates through four business segments: Implant Business, Dental Equipment and Supplies Business, Dental IT Business, and AIC Training Sessions.
OSSTEM also provides software and equipment used in digital dentistry, such as computer-simulated procedure software, diagnosis instruments, treatment templates, and processing equipment. Additionally, it distributes material and equipment, including lasers and handpieces.
The company's manufacturing facility is located in Haeundae-gu, Busan, South Korea. Its products are sold in over 70 countries, including Russia, Japan, the U.S., China, Germany, India, Mexico, and Australia.
OSSTEM has 28 subsidiaries globally; some of its subsidiaries are OSSTEM Orthodontics Inc. (South Korea), OSSTEM Cardiotech (South Korea), and OSSTEM PHARMA.CO., LTD. (South Korea).
Henry Schein, Inc. (U.S.)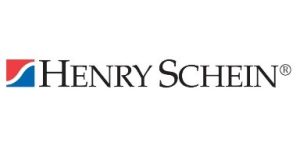 Founded in 1932 and headquartered in New York, U.S., Henry Schein, Inc. is a company that provides healthcare services and products to medical and dental practitioners. The company has a product portfolio of nearly 120,000 branded products and 180,000 additional products as special-order items. The major end users of the company's products are laboratories, physician practices, dental practitioners, ambulatory surgical centers, institutional healthcare clinics, government, and other alternate care clinics.
Henry Schein has two reportable business segments: Health Care Distribution; and Technology and Value-added Services. The Health Care Distribution segment combines the dental and medical business, dental specialty products, distributes consumable products, laboratory products, equipment repair services, surgical products, diagnostic tests, vitamins and infection-control products. The Health Care Distribution segment is further subsegmented into Dental Products and Medical Products. The company offers products for the dental implants market through its Dental Products segment.
Henry Schein, Inc. has 27 distribution centers and operates in 32 countries. These distribution centers are located in various countries, including Australia, Belgium, Brazil, the U.S., Austria, China, Canada, Chile, Germany, the Czech Republic, France, Hong Kong SAR, Italy, Japan, Ireland, Israel, Malaysia, Mexico, the Netherlands, Singapore, Poland, Portugal, United Arab Emirates, United Kingdom, Africa, Spain, and Sweden.
Biohorizons, Inc. (U.S.)
Founded in 1994 and headquartered in Birmingham, U.S., BioHorizon Inc. is engaged in providing dental implants and regeneration products and offers a wide range of products in the following categories, dental implants, prosthetics, guided surgery, biologics, instruments, and TeethXpress. Over the years, the company has acquired numerous companies to expand its business, including Bio-Lok International Inc. (U.S.), Intra-Lok International (U.S.), Vulcan Custom Dental (U.S.), and Precision One Medical (U.S.).
BioHorizon has a strong geographic presence in nearly 90 countries across Europe, South America, North America, Asia, Australia, and Africa. Some of its subsidiaries are BioHorizons Canada, BioHorizons México, BioHorizons Camlog Ibérica (France), CAMLOG Vertriebs GmbH (Germany), BioHorizons Camlog Italia (Italy), iMax, Ltd. (Russia), BioHorizons Camlog UK & Ireland (United Kingdom), Henry Schein Trading (Shanghai) Co., Ltd (China), Katara Dental Pvt Ltd (India), Caiman Dental Co. Ltd. (Japan), Xarrin Technologies (Iran), and Henry Schein Halas (Australia).
Bicon Dental Implants (U.S.)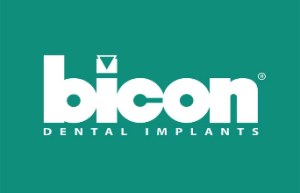 Founded in 1968 and headquartered in Boston, U.S., Bicon, LLC is a manufacturer of dental equipment and offers various products such as implants, abutments, individualized CAD/CAM prosthetics, kits, components for guided surgery, and instruments. The company specializes in manufacturing short-length implants, which assist physicians in placing implants between crowded teeth, sometimes with no screw-form design. It also makes membranes and provides educational materials, training, and demonstration model for the dental community.
Bicon, LLC has a global presence and supplies its products to nearly 75 countries. Some of its subsidiaries are Bicon (Australia), Bicon Dental (Beijing) Technology Co., Ltd. (China), Bicon Europe, Ltd. (France), Bicon Dental Pvt Ltd (India), Bicon Japan Co. Ltd. (Japan), TS Dental Group (Russia), TS Dental Group (U.K.), and Bicon Europe Ltd.c/o heico Dent GmbH (Switzerland).
Popular Mentions: Cortex Dental Implants Industries Ltd., Anthogyr SAS, Danaher Corporation, Dentium Co. Ltd., and Neoss Limited
Authoritative Research on the Dental Implants Market – Global Opportunity Analysis and Industry Forecast (2022-2029)
Need more information? Meticulous Research®'s new report covers each of these companies in much more detail, providing analysis on the following:
Recent financial performance
Key products
Significant company strategies
Partnerships and acquisitions
Impact of COVID-19 on Dental Implant Market
The Comprehensive report provides global market size estimates, market share analysis, revenue numbers, and coverage of key issues and trends.
Please download report pages and learn more: https://www.meticulousresearch.com/download-sample-report/cp_id=2884