The Dental 3D Printing Materials Market is expected to grow at a CAGR of 22.4% during the forecast period to reach USD $2.60 billion by 2028. Over the last decade, three-dimensional (3D) printing technology has revolutionized dentistry. Dental 3D printing is a versatile process that enables the manufacture of completely automated treatment plans, allowing patients to receive customized dental devices and aids. The dental 3D printing material market comprises dental polymers, composites, dental ceramics, and metals.
The growth of this market is mainly driven by the high prevalence of dental diseases like edentulism, increasing demand for cosmetic dentistry, growth in the geriatric population, and technological advancements in dental 3D printing. The advancements in the resins used for dental 3D printing and growing popularity for computer-aided design/computer-aided manufacturing (CAD/CAM) technologies offer lucrative market growth opportunities. However, the reluctance to adopt digital dentistry and biocompatibility of the 3D printing materials is challenging for the dental 3D printing materials market.
Here are the top 10 companies operating in the Dental 3D Printing Materials Market
3D Systems Corporation (U.S.)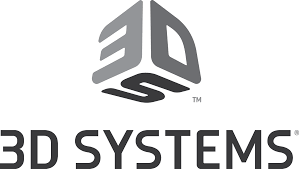 3D Systems provides 3D printing and digital manufacturing solutions, including 3D printers for plastics and metals, materials, software, on-demand manufacturing services, and digital design tools. The company offers these solutions to two main verticals, namely, Healthcare (which includes dental, medical devices, and personalized health services) and Industrial (which includes aerospace, defense, transportation, and general manufacturing).
The company provides various materials, including plastic, nylon, metal, composite, elastomeric, wax, polymeric dental materials, and bio-compatible materials for 3D printing. Its dental solutions include digital dentistry technologies and materials that allow dental labs to access advanced digital workflows, driving speed, efficiency, and precision of various indications delivered to patients. With its subsidiaries and a strong distribution network, the company has its presence across North and South America, Europe, the Middle East, and Asia-Pacific. The company has its manufacturing centers in the U.S., Switzerland, and Belgium.
The company produces materials at Rock Hill, South Carolina, Marly, Switzerland, and Soesterberg, the Netherlands. The major research and development locations include North Carolina, California, Oregon in the U.S., and outside the U.S. in South Korea, Israel, and Belgium. The subsidiaries of the company include 3D Canada Company (Canada), 3D Systems Asia-Pacific Pty Ltd (Australia), NextDent B.V (Netherlands), 3D Systems GmbH (Germany), and others.
Stratasys Ltd. (Israel)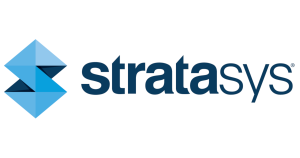 Stratasys manufactures polymer-based 3D printing solutions. Apart from systems, consumables, and software, the company also provides services for additive manufacturing. These solutions are used for various industries, including aerospace, automotive, transportation, healthcare, consumer products, dental, medical, and education. The offices and warehouses of the company are present in Israel and the U.S. (California, Texas, and New York).
The manufacturing facility is present in Israel. The sales offices are present in Europe, Asia-Pacific, and the Middle East, while facilities are present in the U.S.
DENTSPLY SIRONA Inc. (U.S.)

DENTSPLY SIRONA is a manufacturer of professional dental products and technologies. The company develops, manufactures, and markets solutions that include technologically advanced dental equipment and dental and healthcare consumable products. The company categorizes its products into three categories: Dental Technology and Equipment Products, Dental Consumable Products, and Healthcare Consumable Products. Its dental consumable products include endodontic (root canal) instruments and materials, dental anesthetics, prophylaxis paste, dental sealants, impression materials, restorative materials, tooth whiteners, and topical fluoride. These products are used in dental laboratories include dental prosthetics, including artificial teeth, precious metal dental alloys, dental ceramics, and crown and bridge materials.
The company conducts its business in the U.S. and over 120 foreign countries through its foreign subsidiaries. The company has its geographic presence in Germany, Sweden, France, the U.K., Switzerland, Italy, and Canada. The Company also has a significant market presence in the Pacific Rim, Commonwealth of Independent States (CIS), Central and South America, and the Middle-East region.
Straumann Holding AG (U.S.)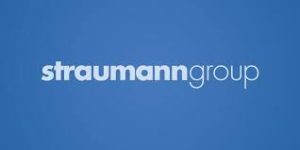 Straumann develops, manufactures, and supplies dental implant systems, biomaterials, CADCAM prosthetics, digital equipment, software, clear-aligner systems, and various materials. These products are used in replacement, restorative, orthodontic, and preventive dentistry applications. The company has principal production sites for implant components and instruments in Switzerland and the U.S., the CADCAM milling centers in Germany, Japan, and the U.S., and the production site in Sweden for Straumann biomaterials and sterile packed products. InstitutStraumann AG is a subsidiary of Straumann Group, which supplies dental 3D printing materials.
VOCO GmbH (Germany)

Founded in 1981 and headquartered in Cuxhaven, Germany, VOCO is a dental products manufacturer serving dental practices and laboratories. The company is certified according to EN ISO 13485 and MDD 93/42 EEC – Annex II and complies with Germany's Medicines Act and U.S. FDA legislation. The company has its geographic presence in Europe, North America, Asia, Central, and South America.
Meticulous Research in its latest publication on Dental 3D Printing Materials Market has predicted the growth of 22.4% during the forecast year 2021-2028.

3M Company (U.S.)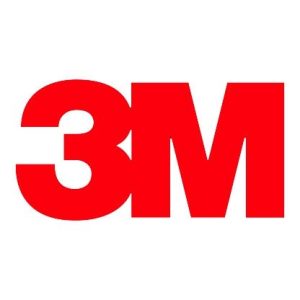 3M operates in electronics, telecommunications, industrial, consumer and office, healthcare, safety, and other markets. The company provides its products through four business segments, namely, Safety and Industrial, Transportation and Electronics, Healthcare, and Consumer. The company offers dental materials through its Healthcare business segment. The company operates 64 manufacturing facilities across the U.S. Internationally; the company operates 97 manufacturing and converting facilities in 35 countries.
Formlabs Inc. (U.S.)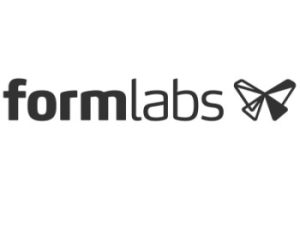 Founded in 2011 and headquartered in Massachusetts, U.S., Formlabs manufactures 3D printers, post-possessing solutions, manufacturing solutions, 3D printing materials, software, and services. These products serve multiple engineering, manufacturing, dental, education, medical, entertainment, jewelry, and audio.
The company has offices present in Germany, Japan, China, Singapore, Hungary, and North Carolina (U.S.). The company has 500 employees globally.
DMG Chemisch-Pharmazeutische Fabrik GmbH (Germany)

Founded in 1963 and headquartered in Hamburg, Germany, DMG manufactures dental materials for dentists and laboratories. The category of products includes prevention and caries infiltration, impression material, temporary care, indirect restoration, direct restoration, laboratory, and accessories. The company is ISO certified. The products of the company are manufactured in Hamburg. The company has its geographic presence across Africa, Asia, Europe, North, Central and South America, and Oceania.
EnvisionTEC (U.S.)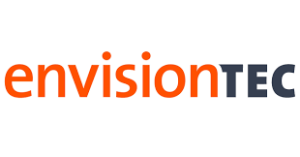 Founded in 2002 and headquartered in Michigan, U.S., EnvisionTEC manufactures 3D printers, proprietary materials, and software. The company's products are used by various industries, including dentistry, jewelry, bio fabrication, hearing aid, entertainment, education, aerospace, automotive, consumer goods, and others. In February 2021, Desktop Metal, Inc. (U.S.) completed the acquisition of EnvisionTEC.
The company has a geographic presence in 66 countries. The company has its R&D facilities in the U.S., Germany, Canada, Ukraine, while production sites are present in the U.S. and Germany. The company has more than 200 employees.
Keystone Industries (U.S.)

Founded in 1908 and headquartered in New Jersey, U.S., Keystone Industries manufactures dental products, primarily 3D resins. The company is ISO 13485 certified and FDA –licensed. The certified manufacturing sites are present in New Jersey and Pennsylvania in the U.S. and exceed 400,000 combined square feet. The company has its geographic presence in North America, Europe, and other global territories.
Authoritative Research on the Dental 3D Printing Materials Market – Global Opportunity Analysis and Industry Forecast (2021-2028)
Need more information? Meticulous Research®'s new report covers each of these companies in much more detail, providing analysis on the following:
Recent financial performance
Key products
Significant company strategies
Partnerships and acquisitions
The Comprehensive report provides global market size estimates, market share analysis, revenue numbers, and coverage of key issues and trends.