The growth of this market is mainly driven by the increase in the global population and subsequent rise in meat consumption and production, increasing preference for collagen casings by sausage manufacturers, and rising number of fast-food restaurants. In addition, emerging economies such as Southeast Asia, Latin America, and Africa provides significant opportunities to collagen casing manufacturers. However, some consumer preference for natural sausage casings over collagen casings is restraining the growth of this market to some extent.
The Collagen Casings Market is expected to grow at a CAGR of 5.9% from 2021 to 2028 to reach $2.04 billion by 2028 from $1.37 billion in 2021.
Here are the top 10 Companies  in Collagen Casings Market 
Viscofan, S.A. (Spain)

Viscofan, S.A. is the world's leading producer and distributor of collagen for the meat production industry. The company operates through two business segments: Casings and Energy. The company's range of products includes edible collagen casings, large collagen casings, and coffi-coffinet. With 22 production plants in Spain, the Czech Republic, Germany, Serbia, Belgium, China, Canada, U.S., Mexico, Uruguay, Brazil, Australia, and New Zealand, the company has a presence in over 100 countries worldwide.
Devro Plc (U.K.)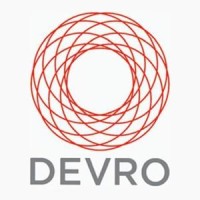 Devro plc is a leading manufacturer and supplier of collagen casings. The company provides a wide range of collagen casing products and technical support to sausages, salami, hams, and other cooked meats manufacturers under the Coria, Cutisin, and Devro brands. With manufacturing sites in the U.S., Netherlands, U.K., China, Czech Republic, and Australia and sales offices in Moscow, Auckland, Beijing, Hong Kong, Tokyo, and Miami. The company sells its products to over 1,500 customers in more than 100 countries.
Shenguan Holdings (Group) Limited (China)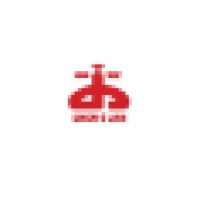 Shenguan Holdings (Group) Limited and its subsidiaries are engaged in the manufacturing and selling edible collagen sausage casings products. The company provides western-style collagen sausage casings and Chinese-style collagen sausage casings with different sizes and diameters ranging from 13 to 50 millimeters. Around 96% of the sausage casings manufactured by the company are sold to the sausage manufacturers in the Mainland (China), while the remaining products are mainly exported to South America, Southeast Asia, the U.S., and Europe. The company's subsidiaries include Excel Gather Limited, Forever Gather Limited, Full Win Consultants Limited, Jumbo Gain Developments Limited, Shenguan Industrial Company Limited, and others.
DAT-Schaub Group (Part of Danish Crown AmbA) (Denmark)

DAT-Schaub Group, a subsidiary of Danish Crown AmbA, is engaged in sourcing, producing, warehousing, marketing, and distributing sausage casings and ingredients to the food industry. The company offers its products through Artificial Casings, Ingredients, Packaging Materials, and Machinery segments. It offers collagen casings through the Artificial Casings segment. DAT-Schaub Group consists of more than 39 plants in 14 different countries and sells its products in European countries, North America, and internationally.
ViskoTeepak Holding AB Ltd. (Finland)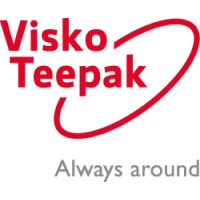 ViskoTeepak Holding Ab Ltd. is a part of the Eriksson Capital Group and formed at the beginning of 2007 when Visko and Teepak joined forces. The company is one of the leading international manufacturers of collagen casings for the food industry. Collagen casings are offered in edible and non-edible forms. Its products are used for effective processing and packaging of frankfurters, hot dogs, dry and semi-dry sausages, smoked meats, hams, deli meats, poultry, dairy products, and similar products. With six production and conversion plants and five sales offices, the company has a strong geographical presence in North America and Europe.
A report into the projected growth of the current Collagen Casings Market by Meticulous Research® has produced some incredible forecasts for the industry. By 2028, it's expected to have grown at a CAGR of 5.9%, reaching over $2.04 billion.
Fibran, S.A. (Spain)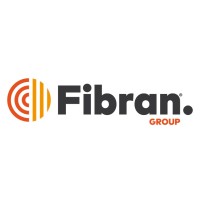 Fibran, S.A. is engaged in manufacturing edible collagen casing and non-edible collagen casing for all types of cured, fresh, cooked, and smoked sausages, in different calibers depending on the needs of the client. The company exports 65% of its production of collagen casings to 60 countries worldwide. The Fibran, S.A. also has a group company, Edible Casings, S.L., which provides edible collagen casings by the brand name EDICAS.
FABIOS S.A. (Poland)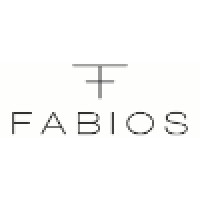 FABIOS S.A. produces collagen casings for the meat industry. The company offers FG and FC casings, ring casings, collagen films, foil sleeves, ready-to-use casings, and casings for raw sausages. The company's products are also used in packaging alimentary products. The company sells its casings across Europe.
Oversea Casing Company (U.S.)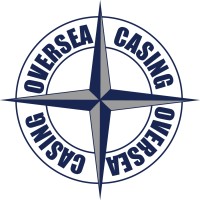 Oversea Casing Company is involved in producing and supplying natural and artificial casings. The company offers collagen casings for fresh and processed sausage, breakfast links, snack sticks, frankfurters and wieners, and deli items. The company has a network of partners in New Zealand, Germany, Australia, Denmark, the U.S., Canada, South America, and China to source and supply casing across the globe.
LEM Products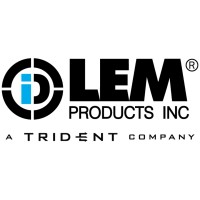 LEM Products is engaged in manufacturing and retailing meat and game processing equipment and sausages casings. LEM mainly manufactures and supplies meat grinders, sausage casings, burger presses, skinning knives, vacuum sealers, dehydrators, and tanning supplies. The company offers collagen casings primarily for smoked sausages, fresh sausages, and hot dogs. Through 3,500 retail stores, the company offers around 800 different products throughout the U.S. and Canada.
Selo B.V. (The Netherlands)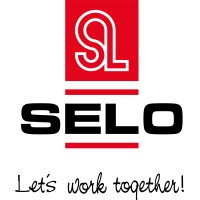 Selo B.V. provides artificial casings to the meat industry. The company provides edible collagen casing, non-edible collagen casing, and collagen films. In addition to supplying a wide range of artificial casings, the company specializes in food processing systems, meat processing machines & packaging machines for food, pharmaceutical, animal feed, and non-food products. With headquarter in Oldenzaal, the Netherlands, Selo B.V. has five offices in total, with the other four located in Germany, Great Britain, Belgium, France, and Denmark.
Amidst this crisis, Meticulous Research® is continuously assessing the impact of the COVID-19 pandemic on various sub-markets and enables global organizations to strategize for the post-COVID-19 world and sustain their growth. Let us know if you would like to assess the impact of COVID-19 on industry here with Sample Research PDF
Authoritative Research on the Collagen Casings Market – Global Opportunity Analysis and Industry Forecast (2021-2028)
Need more information? Meticulous Research®'s new report covers each of these companies in much more detail, providing analysis on the following:
Recent financial performance
Key products
Significant company strategies
Partnerships and acquisitions
Impact of Covid19
The Comprehensive report provides global market size estimates, market share analysis, revenue numbers, and coverage of key issues and trends.
Please download report pages and learn more:https://www.meticulousresearch.com/download-sample-report/cp_id=5220