The North American Free Trade Agreement (NAFTA) countries (the U.S., Canada, and Mexico) are the world's major consumers of biopesticides and use up approximately 45% of all the globally sold biopesticides, while the European Union uses 20%. In the U.S., Environmental Protection Agency (EPA) encourages the development and use of biopesticides.
As demands in Canada for reduced pesticide use increased, the government created new regulations and management practices. Research has identified new biopesticides, and teams have accelerated their expansion. These factors together have spurred a biopesticide revolution in Canada.
Other countries worldwide also are enacting similar changes in their political and public views toward biopesticides and investment in research. The difference is that Canada has capitalized on discovering the solution to decrease pesticides and has approved biopesticides as a reliable and peaceful replacement strategy. Canada thus provides a nice example for other countries to follow in the future
In terms of size, the Biopesticides Market is expected to reach $9.6 billion by 2028, at a CAGR of 11.7% during the forecast period 2021 to 2028. Also, in terms of volume, the biopesticides market is expected to record a CAGR of 9.6% from 2021 to 2028 to reach 558.4 KT by 2028.
Here are the Top 10 companies operating in Biopesticides Market–
Bayer Crop Science Ag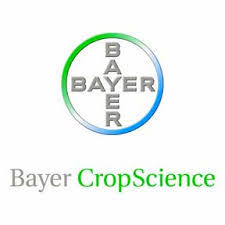 Founded in 1863 and headquartered at Leverkusen, Germany; Bayer Crop Science Ag is involved in the healthcare and agriculture sector. The company operates through four divisions, namely, pharmaceuticals, consumer health, crop science, and animal health. It provides crop science services in the areas of seeds, crop protection, and non-agricultural pest control. It offers chemical and biological crop protection products and solutions, including fungicides, herbicides, insecticides, seeds, and seed growth solutions; and services for sustainable agriculture.
With 301 subsidiaries, the company has its geographic presence in 78 countries across the North America, Europe, Asia-Pacific, and Middle East & Africa.
Marrone Bio Innovation

Founded in 2006and headquartered at Davis, U.S.; Marrone Bio Innovation is involved in biobased pest management and plant health products, primarily for agricultural and water markets internationally. It offers herbicides; fungicides; nematicides; insecticides; algaecides; molluscicides; plant growth and stress regulators; and water treatment products for various applications, such as hydroelectric and thermoelectric power generation, industrial applications, drinking water, aquaculture, irrigation, and recreation
The company primarily provides its products in the U.S as well as via distributors, it sells its products in Europe, Latin America, and Pacific regions.
Certis USA LLC

Founded in  headquartered at Columbia, U.S.; Certis USA L.L.C., operates as a subsidiary of Mitsui & Co. (U.S.A.), Inc., is involved in manufacturing of biological pesticides for specialty agricultural and horticultural markets, and the home and garden market.
It provides BT biolarvicides, bioinsecticides, insect growth regulators, insecticidal viruses, insecticidal soaps, insecticidal baits, biofungicides, biochemicals, miticides, bionematicides, bionutrients, soil fumigants, herbicides, heat stress and sunburn management solutions, and tissue culture solutions. With network of subsidiaries and distributors, the company has strong geographical presence in the across North America, Europe, Asia-Pacific, and Middle East and Africa regions.
The Dow Chemical Company

Founded in 1897 and headquartered in Michigan, U.S.; The Dow Chemical Company operates through five major segments agricultural sciences, consumer solutions, infrastructure solutions, performance materials & chemicals and performance plastics. The agricultural sciences segment is leading provider of crop protection and seed/plant biotechnology products and technologies, urban pest management solutions and healthy oils. The segment innovates, develops, manufactures and markets products for use in agricultural, industrial and commercial pest management.
With 189 manufacturing facilities in 34 countries, the company has its presence in biopesticides market, across North America, Europe, Asia-Pacific, Latin America and Middle East & Africa.
Monsanto

Founded in 1901 and headquartered at Missouri, U.S.; Monsanto is leading agrochemical and agricultural biotechnology corporation. It operates in two segments, seeds and genomics, and agricultural productivity. The seeds and genomics segment produces raw crop seeds and vegetable seeds. It also develops biotechnology traits that assist farmers in controlling insects and weeds in corn, soybean, cotton, and canola crops. The agricultural productivity segment, manufactures and sells herbicides for agricultural, industrial, ornamental, turf, and residential lawn and garden applications for weed control, as well as for control of pre-emergent annual grass and small seeded broadleaf weeds in corn and other crops.
The company has its geographic presence in North America, South America, Europe, Middle East, Asia Pacific, and Africa.
Meticulous Research in its latest publication on Global Biopesticides Market has predicted the growth of 11.7% during the forecast year 2021–2028 
Isagro S.P.A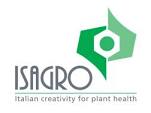 Founded in 1992 and headquartered at Milano, Italy; Isagro S.P.A, operates as a subsidiary of Holdisa S.r.l., is involved in the research, management, development, manufacture, marketing, and distribution of agrochemicals for crop protection. Its products include fungicides, insecticides, pheromones, biostimulants, and biological fungicides.
The company has its geographic presence in Europe, Asia, North America and South America.
Camson Bio Technologies Limited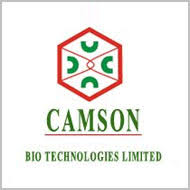 Founded in 1993 and headquartered at Bangalore, India; Camson Bio Technologies Limited is a leading agricultural biotechnology company. The company provides hybrid seeds, bio-fertilizers and biocides that are non-poisonous, eco-friendly and residue-free.
With 300 distributors and 2600 dealers, the company has a strong presence across the biopesticides market.
Andermatt Biocontol AG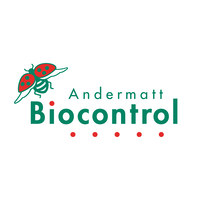 Founded in 1988 and headquartered at Switzerland; Andermatt Biocontol AG is mainly involved in manufacturing and marketing of biological based plant protection products. The company specialized in production of baculoviruses and entomopathogenic nematodes, as well as beneficial insects for greenhouses and stored products. The company has its subsidiaries in France, South Africa, Brazil, and Canada.
With these subsidiaries and more than 80 distributors, the company sells its products across the globe.
BASF Corporation

Founded in 1865 and headquartered at Germany, the BASF Corporation is involved in manufacturing and supplying of various products. It operates through five segments chemicals, performance products, functional material and solutions, agriculture solutions, and oil and gas. The Agricultural Solutions segment provides fungicides, herbicides, and insecticides, as well as functional crop care products.
The company has its geographic presence in Europe, North America, Asia Pacific and South America, Africa, Middle East.
Som Phytopharma India Limited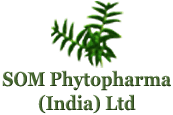 The Som Phytopharma India Limited is involved in the development and manufacturing of bio solutions for crops, soils, animals, humans and environment. The company operates through two segments agri life divisions and bio ops division. The agri life division provides botanical origin biopesticides, microbial origin biopesticides, biofertilizers and agri inputs, while bio ops division provides bio solution products for animal health. Probiotics, Environment Management Microbes and bio Medical Products are the products of bio Ops.
The company primarily operates in India.
Popular mentions- Syngenta, International Panaacea Ltd (IPL), Stokcton (STK), BioWorks, Inc., Novozymes, Inc., Koppert B.V., W. Neudorff GMBH KG, InVivo Agrosciences, Valent U.S.A. LLC, FMC Corporation, and Gowan company, LLC.
Amidst this crisis, Meticulous Research® is continuously assessing the impact of the COVID-19 pandemic on various sub-markets and enables global organizations to strategize for the post-COVID-19 world and sustain their growth. Let us know if you would like to assess the impact of COVID-19 on industry here with Sample PDF
Authoritative Research on the Biopesticides Market – 2028
Need more information? Meticulous Research®'s new report covers each of these companies in much more detail, providing analysis on the following:
Recent financial performance
Key products
Significant company strategies
Partnerships and acquisitions
Impact of Covid 19
Comprehensive report provides global market size estimates, market share analysis, revenue numbers, and coverage of key issues and trends.
Please download report pages and learn more: https://www.meticulousresearch.com/download-sample-report/cp_id=5051