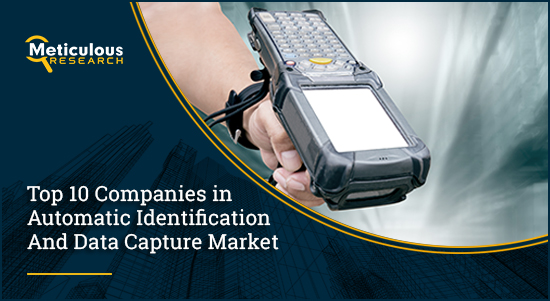 Global Automatic Identification and Data Capture Market (AIDC Market) to grow at a CAGR of 12.6% during the forecast period to reach $100.5 billion by 2025, says "Meticulous Research®"
Increasing consumer demand for AIDC devices, growing sense of data security, rising government regulations and guidelines on the use of AIDC technology, and rapidly expanding e-commerce industry are the major factors significantly augmenting the growth of the global automatic identification and data capture (AIDC) market. Furthermore, rising acceptance of AIDC technology such as barcode, RFID, and biometrics for inventory, asset, and workflow management, and security in several industries such as retail, manufacturing, transportation & logistic, government, healthcare, and hospitality are also encouraging the growth of AIDC market for the forecast period.
Here are the top 10 companies operating in the global automatic identification and data capture market.
Zebra Technologies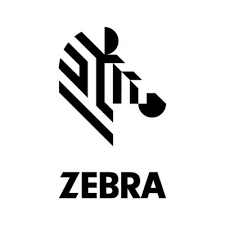 Founded in 1969, Zebra Technologies is headquartered at Lincolnshire, Illinois, U.S. The company operates in automatic identification and data capture (AIDC) market. The AIDC market consists of mobile computing, data capture, RFID, barcode printing, and other automation products and services. The service provided by the company has helped their customer in managing the workflow, proper utilisation of assets, and increasing productivity. The company also designs wide range of products including mobile computers, barcode scanners, Radio Frequency Identification (RFID) readers, wireless LAN (WLAN) products, specialty printers for barcode labeling and personal identification, real-time location systems (RTLS), related accessories & supplies such as self-adhesive labels & other consumables, and utilities and application software.
Zebra Technology Corporation is globally present in Asia Pacific, North America & Latin America, Europe, and Middle East &Africa. 
Honeywell International

Incorporated in 1985, Honeywell International is headquartered at New Jersey, U.S. The company provides safety and productive solutions that improve productivity, workplace safety, and asset performance of the customers across the globe. Being a computer hardware company, it also specializes in barcode scanners, mobile computers, vehicle mount computers, cloud solutions, printers, RFID, device management software, voice direction software, and automation.
The company has its strong geographical presence in the North America, Latin America, Asia Pacific and Europe, Middle East, and Africa. 
Datalogic S.p.A

Incorporated in 1972, Datalogic S.p.A is headquartered at Italy. The group provides barcode readers, mobile computers, sensors for detection, measurement & safety, and vision system for automatic data capture and industrial automation market. Apart from this, the group also provides solutions for a full range of applications in the retail, transportation & logistics, manufacturing, and healthcare industries. Being an electronic manufacturing company, Datalogic also manages data via decoding and captures images by 1D/2D barcode imaging and sensors.
The group has a strong geographical presence in North America, Europe, Asia Pacific, and Latin America.
A report into the projected growth of the current Automatic Identification and Data Capture Market by Meticulous Research® has produced some incredible forecasts for the industry. By 2025, it's expected to have grown at a CAGR of 12.6%, reaching over $100.5 billion.
Bluebird Inc.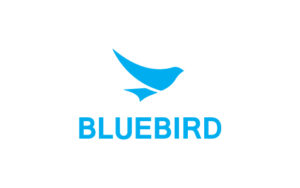 Incorporated in 1995, the company is headquartered at Seoul, South Korea. The company is a manufacturer of handheld computers, rugged tablets, and mobile POS device. Bluebird solutions help retail, transportation, distribution, FMCG, restaurants and hospitality, government, finance, healthcare, and manufacturing industries to function in a proper manner. Subsequently, Bluebird has also focused on the bar code scanner, RFID, handheld scanner, and payment terminals. These solutions help the businesses by providing easy-to-use computing technology.
The company has a global presence in North America, Latin America, Asia, Europe and Middle East. Bluebird has its local sales office in the U.S. and its R&D centre in India.
Better Online Solutions Ltd.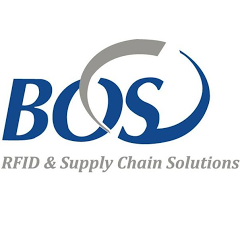 Incorporated in 1990, Better Online Solutions Ltd. is headquartered at RishonLetzion, Israel. The company provides RFID, mobile, and supply chain solutions to various enterprises in Israel and internationally. The RFID and mobile solutions offer comprehensive turn-key solutions for Automatic Identification and Data Collection (AIDC). The company also provides hardware and software integration solutions as well as stand-alone products. These solutions provide improving margins for industries namely; aerospace, defence, medical, manufacturers, and telecommunication.
The company has its geographic presence in North America, Europe, Asia-Pacific, and Middle East and Africa with its subsidiaries Dimex systems and Odem electronic technologies.
Epson America Inc.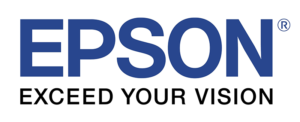 Founded in 1975, Epson America Inc. is headquartered at California, U.S. A subsidiary of Seiko Epson Corporation, The Company manufactures and supplies printers, professional imaging products, projectors, scanners, system devices, and factory automation categories. The company specialises in manufacturing of printers, scanners, and wearables. Though popular for its ink jet printers for the consumer market, Epson is also a leader in point-of-sale (POS) printers and transaction terminals used in retail and banking.
The company has subsidiaries in Argentina, Brazil, Canada, Chile, Costa Rica, Mexico, and Venezuela with sales offices in Colombia and Peru.
Allien Technology Corporation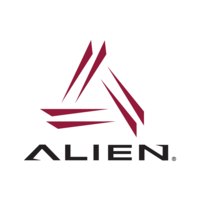 Founded in 1994 and headquartered in California, U.S.; Alien Technology Corporation is engaged into designing, manufacturing, and sales of the RFID devices. It also offers professional and educational services to support these products. The company provides its solutions to retail, consumer goods, manufacturing, defense, transportation and logistics, and pharmaceuticals industry in the U.S. and internationally. The company was formerly known as Beckman Display, Inc. and changed its name to Alien Technology Corporation in January 1999.
The company has its geographic presence in the U.S., China, Korea, Europe, Australia, and Asia.
NEC Corporation (Japan)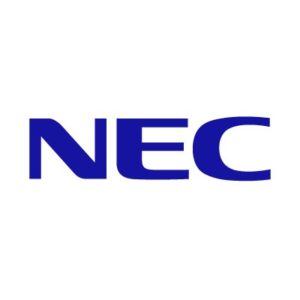 Founded in 1899 and earlier known as Nippon Electric Company Ltd., NEC Corporation is headquartered in Tokyo, Japan. NEC Corporation is into integration of IT and networking technologies with the combination of various products and solutions. The manufactured solutions and products offered by the company are used in healthcare, government & public, telecom operators, manufacturing, logistics, retail, transportation, hospitality, agriculture, and education.
With the help of its 289 subsidiaries, the company has strong geographic presence in North America, Europe, Middle East, and Africa, Asia Pacific, and Latin America.
Newland Europe BV

Founded in 2008, Newland Europe BV is headquartered at Culemberg, Netherlands. Newland Europe BV is a full subsidiary of Fujian Newland Computer Co., Ltd, a public company from Fuzhou Fujian Province in China. Newland Europe BV is in charge of the Europe, Middle East, and Africa market. The company is a fast growing AIDC manufacturer of high-performance image (CMOS) based data collection hardware. The company offers a product range of 1D and 2D barcode scanning solutions including PDAs and tablets, handheld barcode scanners, stationary barcode scanners, customer information terminals, and OEM scanning engines to applications such as retail, office automation, logistics, and industrial manufacturing.
The company has a distribution channel network of tier 1 and tier 2 distributors and resellers which is continuously expanding within EMEA region. The company has its presence in North America, Europe, Africa, and Asian countries.
Toshiba Tec Corporation

Founded in 1950 and headquartered in Tokyo, Japan; Toshiba Tec Corporation mainly manufactures, sells, and maintains retail printing solutions. It also offers point of sales systems, printers, and peripherals. Toshiba tech also provides desktop and mobile printers, RFID printers, and consumables; color & monochrome multifunction peripherals, paper reusing system, inkjet head products for various applications, as well as mobile and cloud solutions. The company caters to customer across various sectors namely; amusements, gasoline, healthcare, hospitality, public service, retail, specialty, and transportation & logistics industries.
Toshiba Tec has a strong geographic presence across North America, South America, Europe, Middle East & Africa, and Asia-Pacific
Authoritative Research on the Automatic Identification and Data Capture Market | AIDC Market – Global Opportunity Analysis and Industry Forecast (2019-2025)
Need more information? Meticulous Research®'s new report covers each of these companies in much more detail, providing analysis on the following:
Recent financial performance
Key products
Significant company strategies
Partnerships and acquisitions
The comprehensive report provides global market size estimates, market share analysis, revenue numbers, and coverage of key issues and trends.
Please download report pages and learn more: