The 3D Printing PLA Market is expected to grow at a CAGR of 19.8% from 2020 to 2027 to reach $818 million by 2027. 3D printing technology has been evolving rapidly and is expected to provide an ideal alternative to manufacturing processes in the coming years. The 3D printing PLA market is witnessing a rise due to the increasing focus on environmental conservation and the growing demand for biodegradable materials. 3D printing PLA is used across applications such as automotive, food & beverage, and artistic goods, emphasizing looks and form rather than strength and durability. In the automotive industry, PLA is frequently used to print tools, jigs, and fixtures, whereas, in food & beverage applications, it is used for customized packaging.
Here are the top 10 companies operating in the 3D Printing PLA Market
Stratasys LTD.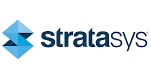 Founded in 1989 and headquartered in Rehovot, Israel, Stratasys is a manufacturer of 3D printers and materials, including FDM and PolyJet3D printers. The company offers prototypes, manufacturing tools, and production parts for industries, including aerospace, automotive, healthcare, consumer products, and education. The company offers PLA materials, which are made up of renewable sources. It not only helps to make the design quickly but also provides a variety of colors in them. The PLA was introduced for the Stratasys F123 series printers due to its tensile strength and high stiffness ratio, making it compatible with 3D printers. Some of the major subsidiaries of the company are MakerBot (New York), GrabCAD (U.S), Stratasys GmBh (U.S), Solid concepts (U.S), and Objet Geometries (Israel).
The company sells its products across the Americas, Europe, and Asia-Pacific, with countries including Brazil, China, Germany, Hong Kong, Israel, Japan, Korea, India, Mexico, the U.K., and the U.S.
ColorFBB B.V.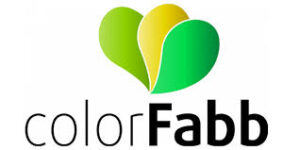 Founded in 2013 and headquartered in Belfield, Netherlands, colorFBB is engaged in manufacturing PLA/PHA filaments used in the 3D printing industry. The company offers its DPA-100 support material used in the 3D printing filaments. The company also offers color on-demand services to allow customers to choose their preferences and customize their products with 178 different colors of the PLA filament.
Currently, colorFBB is focusing on alliances and partnerships with the fablabs and 3D printing studios to expand its business. The company manufactures Stacker printers and stacker spares, which are widely in 3D printing. The company has expanded its verticals to the logistics department, serving customers in more than 60 countries globally.
Ultimaker B.V.

Founded in 2011 and headquartered in Geldermalsen, Netherlands, Ultimaker manufactures 3D printers, 3D printing materials, and 3D printing software. The company's major resellers in the 3D printing filaments are MatterHackers, 3D Universe, 3DV Corporation, and Dynamism. The company has offices in the Netherlands, the U.S., Singapore, and production facilities in Europe and the U.S. Its products are widely used in the automotive, architecture, healthcare, and education industries.
Polymaker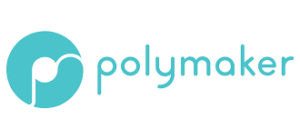 Founded in 2012 and headquartered in Suzhou, Jiangsu, Polymaker manufactures polymer filaments and high-quality materials used in the 3D printing industry. The company manufactured the world's first 3D printable foam-based filament used for designing 3D prototypes. It recently introduced polymaker pc-pbt, PolyMAx PC-FR, and PolyLite PC polycarbonate materials used to print on the METHOD X 3D printer.
Polymaker operates its business activities from the U.S., the Netherlands, and Japan to deliver various products used in the automotive, aerospace, industrial manufacturing, medical, consumer, and other sectors.
Torwell Technologies Co. Ltd.

Founded in 2010 and headquartered in Shenzhen, China, Torwell is a manufacturer and seller of 3D printer filaments. Its product portfolio includes various types of 3D PLA filaments, including PLA, ABS, HIPS, Nylon, PETG, flex filament, wood filament, and conductive filament. The company is a member of the Shenzhen Rapid Prototyping Association. Torwell has also collaborated with the Institute of the High Technology and New Materials and engaged with various polymer materials experts for developing the 3D printing filaments. The company has customers worldwide, including Europe, North America, Japan, and other Asian countries.
Meticulous Research in its latest publication on 3D Printing PLA Market has predicted the growth of 19.8% during the forecast year 2021-2027.
Evonik Industries AG

Headquartered in Essen, Germany, Evonik is a leading specialty chemicals provider. Evonik Industries combined the business areas of chemicals, energy, and RAG's real estate, while mining operations continue to be carried out by RAG. Its Specialty Chemicals segment generates around 80% of sales in areas where it holds leading market positions. Evonik is the main sponsor of the German football club Borussia Dortmund. The company operates in the 3D printing materials market through its Performance Materials segment.
The company has its geographic presence in the Middle East & Africa, Asia-Pacific, the Americas, and Europe. Some of the major subsidiaries of the company are Evonik Degussa (Germany), Evonik-Cyro (U.S.), Evonik Tego Chemie GmbH (Germany), Porphyrio NV (Belgium), and Evonik Nutrition & Care GmbH (Germany), among others
BASF SE

Founded in 1865 and headquartered in Emmen, Netherlands, BASF is a manufacturer of various 3D filaments for industrial purposes. In 2017, BASF 3D Printing Solutions was established with the acquisition of Infofill3d. The company offers brands such as BASF Ultrafuse. In November 2019, BASF Forward AM was launched for additive manufacturing. BASF invests heavily in research and development and business development of the industrial and functional application of 3D printing. The company's R&D laboratories are located in Ludwigshafen (Germany), Lyon (France), Shanghai (China), and Wyandotte (U.S.).
BASF offers a robust portfolio of high-performance 3D printing materials in the chemical industry. The company provides 3D printing solutions along the entire additive manufacturing value chain under the brand Forward AM. The material and solution portfolio offered by the company includes Ultrasint powder bed fusion powders, Ultrafuse metal & plastic filaments, Ultracur3D photopolymers & inks, and additive manufacturing services and solutions.
Zortrax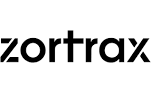 Founded in 2013 and headquartered in Olsztyn, Poland, Zortrax is a developer of a wide range of 3D printing solutions, including 3D printers, filaments, Z-SUITE software, and other devices. The company offers its products in various industries, such as architecture, medicine, automotive, engineering, industrial prototyping, or fashion. The company uses Z-PLA filament to manufacture the complex 3D models made up of biodegradable materials to keep it eco-friendly. The company also offers cloud-based 3D printing services.
Zortrax offers its products through over 130 partners operating in 90 countries, including Europe, the Americas, Asia, Africa, and Australia.
Fillamentum

Founded in 2011 and headquartered in Hulin, Czech Republic, Fillamentum is engaged in the manufacturing of a wide variety of 3D filaments, including PLA, flex, PETG, ASA, Nylon, ABS, and HIPS in a variety of different colors. The company offers technical materials from simple PLA to Nylon polymers and flexible filaments with high quality and reliability and are mostly used in the 3D printing industry. The company operates its business activities from the U.S., the Netherlands, and Japan, with its product portfolio used in automotive, aerospace, and industrial manufacturing.
FormFutura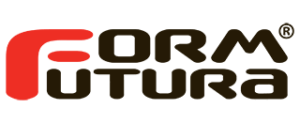 Founded in 2012 and headquartered in Amsterdam, Netherlands, FormFutura is engaged in producing 3D filaments, resins, and adhesives. The company offers filaments, such as PLA, ABS, ASA, HIPS, PETG, PP, and PVA, among others. FormFutura supplies its products globally and has a strong presence in the western European market.
Popular Mention: MatterHackers, Sculpteo, IC3D INC., Protoplant Inc., and Amolen.
Authoritative Research on the 3D Printing PLA Market – Global Opportunity Analysis and Industry Forecast (2021-2027)
Need more information? Meticulous Research®'s new report covers each of these companies in much more detail, providing analysis on the following:
Recent financial performance
Key products
Significant company strategies
Partnerships and acquisitions
The Comprehensive report provides global market size estimates, market share analysis, revenue numbers, and coverage of key issues and trends.