The 3D machine vision market is expected to grow at a CAGR of 12.1% to reach $3.1 billion by 2028 from $1.4 billion in 2021.
The market growth is primarily driven by factors such as a rise in demand for automated quality inspection technologies, increasing demand for vision-guided robots, and Industry 4.0. The rapid growth of industrial automation globally and government initiatives to promote smart manufacturing adoption in developing countries have led to the 3D machine vision market demand. 3D machine vision vendors collaborate with artificial intelligence (AI) and deep learning solution providers for continued innovation in the market.
Here are the Top 10 Companies In 3D Machine Vision Market
Cognex Corporation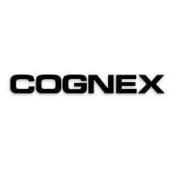 Founded in 1981 and headquartered in Natick, Massachusetts, U.S., Cognex Corporation is a manufacturer of machine vision systems, software, sensors, and industrial barcode readers mainly used in automated manufacturing to improve product quality, elimination of product errors, identification of parts, detection of defects, tracking, sorting, monitoring production lines, guiding assembly robots and many more. The company supplies inspection, guidance, identification solutions to manufacturing industry sectors such as automation equipment, electronic assembly equipment, food and beverage, logistics, life sciences and solutions, pharmaceutical products security, semiconductor, and many more. The company offers machine vision products such as vision sensors, vision systems, 3D area scan cameras, 3d laser profilers, fixed amount barcode readers, handheld barcode readers, mobile solutions, barcode verifiers, and deep learning tools.
The company has its geographic presence in the Americas, Europe, and Asia. The subsidiaries of Cognex corporation are Cognex Asia, Inc., Cognex Enshape GmbH, Vision Drive, Inc., One vision drive L.L.C., Cognex Europe, B.V., and many more.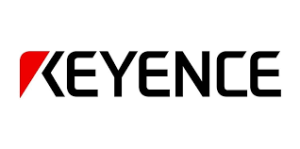 Founded in 1974 and headquartered in Osaka, Japan, Keyence Corporation is a leading supplier of sensors, machine vision systems, barcode scanners, laser markers, measuring instruments, static eliminators, safety controllers, and other products. The company has applications for industrial automation products such as semiconductors, electronic components, packaging, home appliances, automobiles, machine tools, and automation equipment. Keyence performs automatic inspection and identification of parts using vision systems, vision sensors, and barcode scanners, which are in great demand in the 3D machine vision market.
The company offers solutions to various industries such as automotive assembly, machining industry, steel industry, metal manufacturing, plastics/molding industry, and other sectors. Keyence operates its business through 220 offices in 46 countries across the globe. The company has around 250,000 customers in 110 countries worldwide. It has its geographical presence in the U.S., China, and other parts of the world.
Omron Corporation       

Founded in 1933 and incorporated in 1948 headquartered in Kyoto, Japan, Omron Corporation offers various products and services to its customers, including automation systems, sensors, switches, safety components, relays, control components, motion/drives, robotics, power supplies, electric power monitoring equipment, automation service, and support. The company operates through five reporting segments: Healthcare Business, Industrial Automation, Social System Solutions, Service Business, and Electronic and Mechanical Components. The company offers various machine vision systems such as package type vision sensors, PC-based image processing systems, integrated cameras, industrial cameras, lighting systems, optimal lens smart sensors with an LCD monitor that are mainly used to analyze images by undergoing inspections, character inspections, positioning and detecting the defects. The company is also manufacturing code readers, proximity sensors, photo microsensors, rotary encoders, ultrasonic sensors, liquid leakage sensors, condition monitoring sensors, fiber sensors, and many more, which have resulted in an increase in customer base by driving the attention of various industries.
Omron has its geographical presence in the Americas, Asia-Pacific, Europe, Japan, and Greater China. The company has an overall geographic presence in 120 countries across the globe. The subsidiaries of the company are Omron Automotive Electronics Co. Ltd, Omron Software Co. Ltd., Omron Switches and Devices Co. Ltd, Omron Relay & Devices Co. Ltd, among others.
Teledyne Technologies Incorporated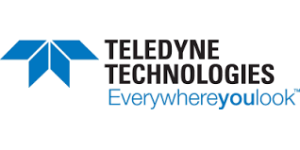 Incorporated in 1960 and headquartered in California, United States, Teledyne Technologies offers various technologies to a variety of markets such as aerospace and defense, factory automation, air, and water quality environmental monitoring, electronics design and development, oceanographic research, deepwater oil and gas exploration and production, medical imaging and pharmaceutical research. The company offers digital imaging sensors, cameras, and systems within the visible, infrared, and X-ray spectra, monitoring and control instrumentation for marine and environmental applications, harsh environment interconnects electronic test and measurement equipment, aircraft information management systems, and defense electronics and satellite communication subsystems. The company operates through its four business segments: Digital Imaging, Instrumentation, Engineered Systems, and Aerospace & Defense Electronics to increase growth and customer base in core markets.
The company offers machine vision components to various industries to detect discoloration, scratches, cracks on surfaces, position robots for inspection, track products, verify products by reading codes, assemble products, and many more. The company has its geographical presence in the U.K, the U.S., France, Canada, the Netherlands, and others. The company's subsidiaries include Alia Corporation Inc., Teledyne DALSA GmbH, Teledyne DALSA Semiconductor Inc., Teledyne DALSA B.V, Teledyne LeCroy GmbH, Teledyne VariSystems, Inc., Teledyne BlueView, Inc, and many more.

Founded in 1988 and headquartered in Ahrensburg, Germany, Basler AG manufactures cameras, accessories for factory automation, medicine, traffic, and other markets. The company offers cameras for machine vision, mainly used for industrial image processing to monitor the production process carried in the industry. The company offers various product ranges such as area cameras, line scan cameras, network cameras, accessories, lenses, cables, cards and housings, and software packages. The embedded vision kits offered to customers are user-friendly and easy to set up with the company's pylon Camera Software Suite without any charge.
The company has its geographical presence in Germany, Europe, the Middle East & Africa, the Americas, and Asia. The company has a headcount of around 808 employees in its locations across the globe. The company has mentioned no distinction between any segments or management in segments.
Meticulous Research in its latest publication on global 3D Machine Vision Market has predicted the growth of 12.1% during the forecast year 2021-2028 
Sick AG

Founded in 1946 and headquartered in Waldkirch, Germany, Sick AG manufactures sensors, safety systems, machine visions, encoders, automatic identification products, and laser scanners for the security industry. The company provides sensors intelligence to make process controlling secure and efficient to prevent accidents and environmental damage. The company offers products to their customers such as photoelectric sensors, safety light curtains, automated light grids, color sensors, contrast sensors, capacitive and magnetic sensors, distance sensors, fiber-optics sensors, vision sensors, detection, and ranging solutions, among other products.
The company has customers from the logistics, automotive, healthcare, electronics, textile, semiconductors, and printing industries. The company operates its business from Germany, Europe, the Middle East, Asia, the Americas, Asia-Pacific, with production sites in Germany, China, Malaysia, Hungary, and the U.S.
National Instruments Corporation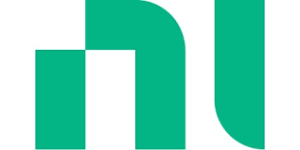 Founded in 1976 and headquartered in Texas, the U.S., National Instruments Corporation (N.I.) offers products such as data acquisition and control, machine vision, automation, aerospace, system design software, programming tools, application software, modular hardware, driver software, and production test systems. The company offers solutions to various industries, including semiconductors, automotive, aerospace, defense, government, research, electronics, energy, heavy equipment, and industrial machinery. The company provides its customers with machine vision products such as vision systems, smart cameras, frame grabbers, and vision interfaces mainly used to track objects, verify assembly of components, and vision-guided robots. The company's two main machine vision modules are platform modules and stand-alone or computer-based modules mainly used for data acquisition, automated image processing, and custom image analysis, increasing their customer base in the machine vision market.
National Instruments sells its products mainly in these areas: Europe, the Middle East, India, Africa, the Americas, and Asia-Pacific. The company's subsidiaries include Enterprise International Holding B.V., Netherlands, National Instruments Brazil Ltda. National Instruments Canada, National Instruments Europe Software and Hardware Manufacturing Kft., Hungary, N.I. Systems (India) Private Limited India, National Instruments Germany GmbH, Virtual Instruments SDN BHD, Malaysia, etc.
STEMMER IMAGING AG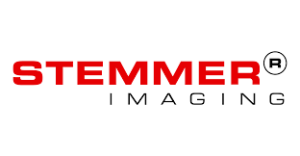 Founded in 1987 and headquartered in Puchheim, Germany, Stemmer Imaging is into vision systems, illumination, optics, cameras, cabling, acquisition, software, and computers. The company provides products to various industries such as defense, security, aerospace, electronics, semiconductor and solar, factory automation, food and beverage, medical imaging, pharmaceutical, print and packaging, scientific research, sports, entertainment and broadcast, test and measurement, and many more. Stemmer Imaging provides machine vision products in applications such as industrial automation, production technologies, the automotive industry, medical imaging, traffic technology, and food technology. The company offers its customers varieties of vision systems such as 2D smart vision systems, 3D smart vision, open architecture vision systems, application-specific systems used mainly for high-speed image recording, surface inspection, print and packaging automation, and reading and verification of labels and part codes.
The company has partnered with the world's leading suppliers such as Adlink technology INC., Allied Vision, Alysium-Tech, A.P.G., Automation Technology, Components Express, Fiber Optic, Sony Corporation, among others. The company has a presence in around 15 countries globally. The company operates through its business segment, Machine Vision Technology.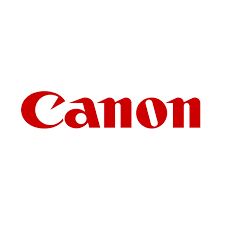 Founded in 1937 and headquartered in Tokyo, Japan, Canon Inc. offers optical, imaging, and industrial products, such as lenses, cameras, medical equipment, scanners, printers, and semiconductor manufacturing equipment with cameras including compact digital camera, video camera, film S.L.R., and digital S.L.R., camcorders, lenses, and broadcasting equipment. Its solutions include free-viewpoint solutions, professional displays, projectors, manufacturing equipment, including photolithography equipment such as steppers, scanners, printers, photocopiers, image scanners, digital microfilm scanners, fax machines, binoculars, microscopes, medical equipment, including diagnostic systems such as ultrasound, X-ray, CT, and M.R.I. scanners and ophthalmic equipment, CCTV solutions, image sensors, calculators, high precision positioning and measurement devices, custom optical components, handy terminals, mixed reality systems, software, and space satellites.
The company operates globally in Asia and Oceania, the Americas, Europe, and Japan. It has four revenue reporting segments: Office, Imaging System, Medical System, Industry, and Others. The company's significant subsidiaries are Canon Sales Co., Inc., Canon U.S.A., Inc., and Canon Europa N.V
Isra Vision AG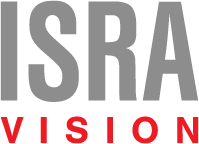 Founded in 1985 and headquartered in Darmstadt, Germany, Isra Vision AG is into machine vision and industrial image processing. The company offers ready-to-use robot vision, high precision 3D metrology, 3D form measurement, bead inspection, surface inspection, and production analytics to provide a perfect production industry solution. The company offers products to various industries, including automotive, glass, paper, printing, metal, plastics, solar, packaging, food and pharmaceutical industries, production analytics, semiconductor, yield management, security, plastic web, tissue, and many more. The company operates through its two business segments: Surface Vision and Industrial Automation. The industrial automation division focuses on 3D machine vision applications for production automation, which cover tasks such as robot guidance, automated assembly, surface measurement, shape recognition, and quality control, particularly in the automotive industry.
The company operates its business activities in Europe, America, Asia, and 25 locations worldwide. As of 2020 reports, the company has 834 employees globally. The company's subsidiaries include ISRA Vision Systems Inc, ISRA Surface Vision GmbH, ISRA Surface Vision Inc, ISRA Vision Graphikon GmbH, ISRA Vision India Private Limited, 3D-Shape GmbH, Photonfocus AG, and many more.
Popular Mentions: Industrial Vision Systems Ltd, Balluff GmBH, Tordivel AS, TKH Group NV, and Sony Corporation
Amidst this crisis, Meticulous Research® is continuously assessing the impact of the COVID-19 pandemic on various sub-markets and enables global organizations to strategize for the post-COVID-19 world and sustain their growth. Let us know if you would like to assess the impact of COVID-19 on any industry here- https://www.meticulousresearch.com/download-sample-report/cp_id=5138
Authoritative Research on the 3D Machine Vision Market – Global Opportunity Analysis and Industry Forecast (2021-2028)
Need more information? Meticulous Research®'s new report covers each of these companies in much more detail, providing analysis on the following:
Recent financial performance
Key products
Significant company strategies
Partnerships and acquisitions
Impact of covid 19 on the 3D Machine Vision Market
The Comprehensive report provides global market size estimates, market share analysis, revenue numbers, and coverage of key issues and trends.
Please download report pages and learn more: https://www.meticulousresearch.com/download-sample-report/cp_id=5138