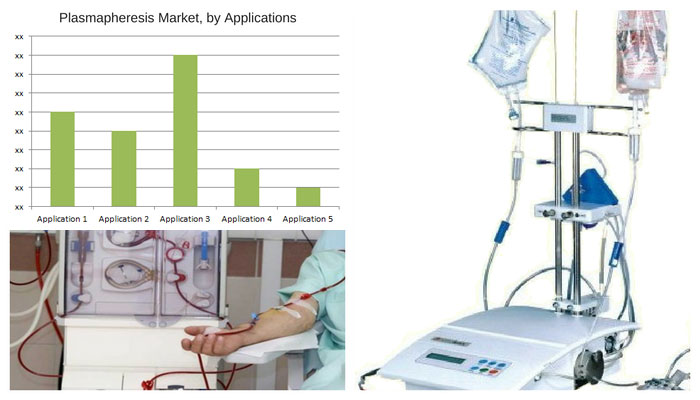 Therapeutic plasma exchange (TPE) is the commonly used treatment in many autoimmune, neurological, renal, and hematological disorders. The autoimmune diseases such as multiple sclerosis, cryoglobulinemia, myasthenia gravis, Guillain-Barre syndrome, chronic inflammatory demyelinating polyneuropathy (CIDP), rheumatoid arthritis, and type 1 diabetes; commonly use TPE as the first line therapy.
Many autoimmune diseases based on immune pathogenesis produce circulating autoantibodies and immune complexes in the blood. This causes an inflammation in the tissue of various organs. These diseases have a bad prognosis without treatment.Therapeutic apheresis in combination with immunosuppressive drug therapies has shown a good success rate in the treatment of these diseases from the last three decades. The circulation antibodies and complex present in the plasma of blood are removed through TPE procedure and then processed plasma is again infused into the body of a patient as an immediate treatment before starting with the drug therapy.
The incidence of many autoimmune, hematologic, and metabolic diseases is seen increasing in the recent past. For instance, according to JDRF; the prevalence of type 1 diabetes in people under age of 20 has increased by 21% between 2001 and 2009. The U.S. is expected to have 5 million people affected with type 1 diabetes by 2050, of which 6,00,000 will be youth. Plasmapheresis is used as the first line treatment in insulin dependents, type 1 diabetes mellitus children, and critically ill adult diabetes patients. Hence, rising number of type 1 diabetes patients drives the adoption of this procedure. Similarly, according to The Arthritis Society, around 4.6 million Canadians aged 15 years and older were suffering from arthritis in 2015, of which around one million people living with rheumatoid arthritis. The society estimated that by 2036, the number of arthritis affected people will be 7.5 million. Plasmapheresis is used as aninitial treatment for rheumatoid arthritis. Thus rising incidence of various autoimmune diseases and growing adoption of TPE in their treatment is expected to drive the growth of plasmapheresis market during the forecast period.
Recently, Meticulous Research has published a comprehensive report on the "Plasmapheresis Market: Global Opportunity Analysis and Industry Forecasts to 2022". According to Meticulous Research estimates, the global plasmapheresis market is projected to reach USD 1,285.3 million by 2022.
The plasmapheresis market study, published by Meticulous Research, can be accessed at: https://www.meticulousresearch.com/download-sample-report/?cp_id=3092