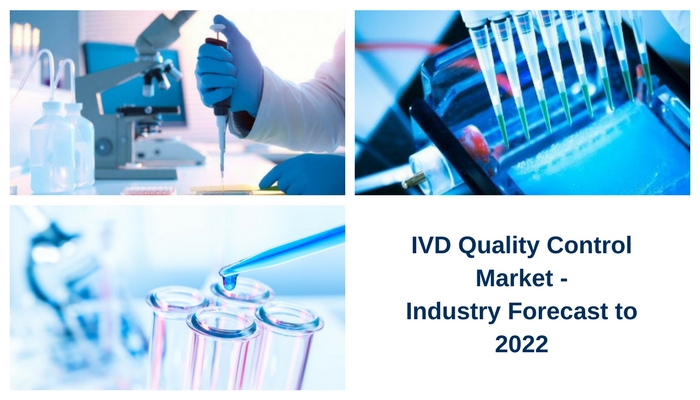 The IVD test results influence ~70% of the total health care decisions with only ~4% of the total healthcare spending. The errors in the results of these IVD tests can severely impact and impose the health and life of humans at risk. And hence, the medical laboratories have ensured the accuracy and reliability of their test results with the use of various quality measures including the use of quality control materials, data management software, and external quality assessment services on a regular basis.
To ensure the accuracy and reliability of laboratory tests results, the accreditation bodies and government agencies across the globe follow certain international quality standards set by the International Organization for Standardization (ISO). The medical laboratories have to comply with the mandates and standards under ISO: 15189 to meet the requirement for quality and competence. In addition, point of care testing laboratories have to meet the requirement against ISO 22870. The stringent mandates from these ISO standards and the rising adoption of these standards by many countries across the globe is the key trend observed in the laboratory testing industry.
The ISO 15189 is one of the fastest growing international quality standards in the world. For instance, according to the article from Program Office for Laboratory Quality Management (POLQM) within the University of British Columbia, the number of counties worldwide adopting ISO 15189 has increased to 60 countries in 2013 from 44 and 23 respectively in 2009 and 2004. In addition, all laboratories in the U.S. act in accordance with the Clinical Laboratory Improvement Amendments (CLIA) requirements. Both CLIA and ISO standards make clear differences between calibration activities and analyzing QC samples. In addition to the ISO requirements, RiliBÄK, the German guidelines, decree the analysis of minimum two QC samples while patient samples are measured and necessitate specific evaluation of the QC data at the time of measurement. The Australian National Association of Testing Authorities (NATA) enumerates that the least requirement for blood gas and CO-oximetry QC is an assay of control material at two or more control levels, performed simultaneously. The French principles of standard mandate every laboratory to execute an internal quality program (section 5.6.1) and participate in a peer group comparison (section 5.6.4). The analysis of QC materials is mandatory for blood gas testing and two levels per day are recommended.
Thus rising adoption of ISO standards across the globe and stringent mandates on the use of quality controls before the testing of patient sample from these accreditation bodies and government agencies following these regulations will increase the adoption of IVD quality control products among clinical laboratories, thereby driving the growth of IVD quality control products market.
Recently, Meticulous Research™ has published a comprehensive report on the "IVD Quality Control Market: Global Opportunity Analysis and Industry Forecast (2017- 2022)". According to Meticulous Research™ estimates, the global IVD quality control market is projected to reach USD 1,065.3 million by 2022.
The IVD quality control products market study, published by Meticulous Research™, can be accessed at: In Vitro Diagnostics (IVD) Quality Control Market–Global Opportunity Analysis And Industry Forecast (2017-2022)