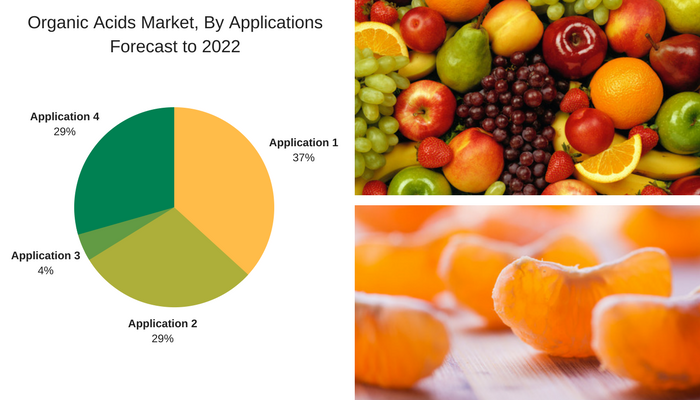 The depletion of earth's fossil energy resources, accompanied by the strong impact of their use on the environment, raises the demand for safe and efficient substitution to derive chemicals and chemical building blocks from renewable resources. Besides chemical manufacturing of renewable feedstock to valuable compounds, biotechnological processes provide more and more opportunities to produce fuels, building blocks, and solvents in a cost-effective way from biomass. Thus, biomass represents a highly attractive alternative feedstock, being the largest natural source of organic material.
They are produced either from petroleum-based feedstock through multi-step chemical synthesis or from renewable resources via microbial biosynthesis. The biologically produced organic acids are competitive because the production of these chemicals is inexpensive. This goal is achieved by using inexpensive substrates during the process of fermentation for the production of organic acid. Commercial production is chiefly carried out by chemical synthesis from petroleum feedstock, but fermentation is an attractive alternative route to produce this acid from renewable resources.
Renewable fuels are produced from any source that can be replenished rapidly, e.g. plants, and agricultural crops. Current renewable fuels are produced from sugar and starch crops such as wheat and sugar cane, which are also part of the food chain. Along with the plants, and agricultural crops, various microorganisms are used for the production of organic acids on a large scale. Microbial production of organic acids has become a fast-moving field due to the increasing role of these compounds as platform chemicals. This is a recent trend of using the novel microbial platforms as well as renewable and waste materials for efficient and cost-effective bio based production of emerging high value organic acids.
Organic acids have wide range of applications in industries such as consumer goods, food and beverage, pharmaceuticals, and chemicals. Currently, many of the world food purity laws stipulate that organics used in foods must be of biological origin. Hence, factors such as limited nature of fossil fuels, their increasing prices, global environmental concerns, increasing demand of bio based organic acids from various industries, and inexpensive production of bio based organic acids are increasingly leading manufactures to focus on bio based production of organic acids, thereby driving the growth of organic acids market across the globe.
Recently, Meticulous Research has published a comprehensive report on the "Organic Acids Market: Global Opportunity Analysis and Industry Forecasts to 2022". According to Meticulous Research estimates, global organic acids market is expected to grow at CAGR of 7.1% from 2017 to 2022 to reach USD 20,232.6 million by 2022.
The global organic acids market study, published by Meticulous Research, can be accessed at: http://www.meticulousresearch.com/product/organic-acids-market-2022/