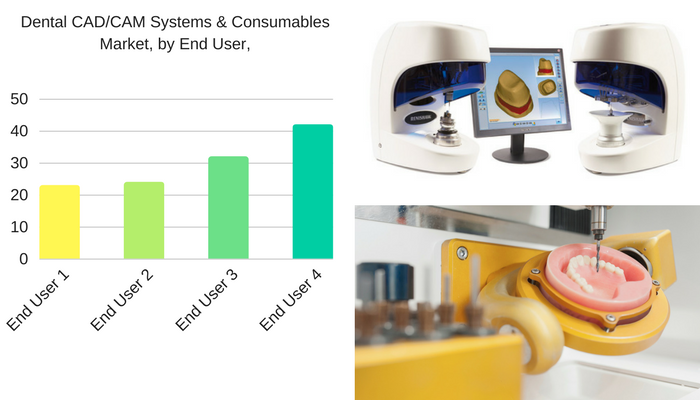 Dental CAD/CAM technology is one of the innovative methods gaining popularity because of its benefits in terms of materials savings, predictability of the restorations, standardization of the fabrication, and less time required for restoration. Dental CAD/CAM technology has been increasingly incorporated into dentistry over the past 20 years. Its materials and systems have been developed and evolved in the last few years for fabrication of all-ceramic restorations. Another benefit of CAD/CAM dentistry includes the use of new materials and data acquisition, which represents a non-destructive method of saving impressions, restorations, and information that is saved in a computer and constitutes an extraordinary communication tool for evaluation.
CAD/CAM dentistry have improved over the years, so to have the restorations that patients can receive from this form of digital dentistry. CAD/CAM dental restorations are better-fitting, more durable, and more natural looking (multi-coloured & translucent and similar to natural teeth) than traditional methods. The number of steps required for the fabrication of a restoration is also less compared to traditional methods.
The important factors in the growth of this technology are the growing edentulous population, rising incidences of tooth loss due to oral diseases, increase in disposable incomes, growing desire for better aesthetics, and rising demand for advanced dental solutions. The increasing awareness of dental care, growing demand for the painless treatments, and minimal chair time further propels the growth of dental CAD/CAM systems and consumables market across the globe. The application of CAD/CAM technology in dentistry has provided several advantages, such as reduced treatment times and increased digitalization, leading to greater precision. This has led to a significant increase in the CAD/CAM milling procedures in both dental laboratories and general practice settings. However, the high cost of CAD/CAM treatment and limited reimbursement inhibits the growth of the CAD/CAM technology to a certain extent.
Europe holds the major share in the CAD/CAM systems and consumables market, followed by North America and Asia-Pacific region. However, the Asia-Pacific region is expected to witness the fastest growth during the forecast period, mainly due to less stringent regulations, increasing number of hospitals and clinics, growing demand for dental procedures, growing dental tourism, and rising demand for better healthcare services from large pool of patient population.
The key players offering CAD/CAM systems and consumables in the global market are Institut Straumann AG, Dentsply Sirona Inc., Zimmer Biomet Holdings, Inc., Danaher Corporation, 3M Company, Planmeca OY, Align Technology Inc., Axsys Incorporated, Roland DGA Corporation, 3Shape A/S, Amann Girrbach AG, Zirkonzahn GmbH, Ivoclar Vivadent AG, Vita Zahnfabrik, and Sagemax Bioceramics Inc. among others.
Recently, Meticulous Research has published a comprehensive report on the "CAD/CAM systems and consumables market: Global Forecast To 2022". According to Meticulous Research estimates, the global CAD/CAM systems and consumables market is projected to reach USD 2,138.9 million by 2022, at a CAGR of 8.7% from 2017 to 2022.
The CAD/CAM systems and consumables market study, published by Meticulous Research, can be downloaded at:
https://www.meticulousresearch.com/download-sample-report/?cp_id=3115