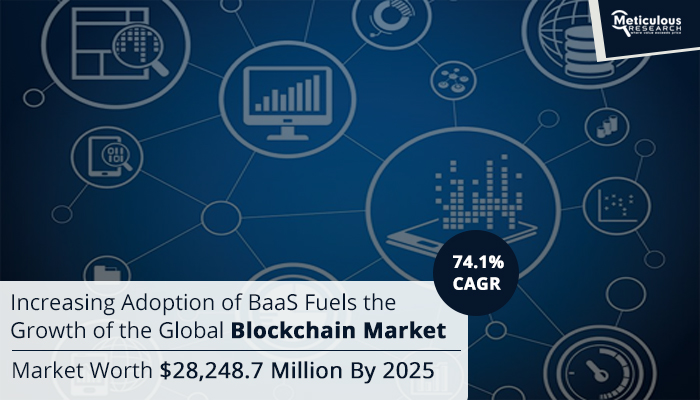 Increasing Adoption of BaaS, increasing merchants accepting cryptocurrency, and growing interest in blockchain  among financial institutions are the key factors driving the growth of the global blockchain technology market. However, regulatory uncertainty; limited scalability; security, privacy & lack of awareness are hindering the growth of the market. A blockchain is a digital record/ distributed ledger for maintaining a permanent and tamper-proof record of transactional data. A blockchain functions as a decentralized database that is managed by computers belonging to a peer-to-peer network. Increasing Adoption of BaaS, increasing merchants accepting cryptocurrency, and growing interest in blockchain among financial institutions are the key factors driving the growth of the global blockchain market. However, regulatory uncertainty; limited scalability; security, and privacy; and lack of awareness are hindering the growth of this market. Here are the top 10 companies operating in global
blockchain technology market
–
Amazon Web Services, Inc.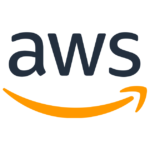 Founded in 2006 and headquarter in Seattle, Washington, Amazon Web Services, Inc. is a wholly owned subsidiary of Amazon, Inc. (U.S.) and involved in offering cloud computing services to organizations in the U.S. and globally. The company offers cloud-based infrastructure services, such as Blockchain as a Service, compute, storage and content delivery, database, and networking services; platform services that include analytics, enterprise applications, mobile services, and Internet of Things; and developer tools, management tools, security and identity services, and application services. AWS has its presence globally with offices in the U.S., Germany, Brazil, Ireland, Singapore, Japan, South Africa, Denmark, Norway, and India.
International Business Machines Corporation (IBM)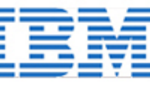 Founded in 1911 and headquartered in Armonk, New York, U.S.; IBM operates as an integrated technology and services company globally. The company operates through five business segments, namely, Cognitive Solutions, Global Business Services, Technology Services & Cloud Platforms, Systems, and Global Financing. IBM's global business services segment offers business consulting services; delivers system integration, application management, maintenance, and support services for packaged software applications; and finance, procurement, talent and engagement, and industry-specific business process outsourcing services. This segment also offers blockchain solutions and services for its clients. Its technology services & cloud platforms segment provides cloud, project-based, outsourcing, and other managed services for enterprise IT infrastructure environments.
IBM has a global presence in more than 175 countries.
Microsoft Corporation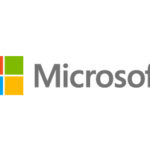 Founded in 1975 and headquartered in Washington, U.S., Microsoft Corporation is involved in developing and supporting software, services, devices, and solutions worldwide. The company operates through three business segments, namely, Productivity and Business Processes, Intelligent Cloud, and More Personal Computing. The company's Intelligent Cloud segment licenses server products and cloud services, such as SQL Server, Windows Server, Visual Studio, System Center, and related CALs, as well as Azure, a cloud platform; enterprise services, including Blockchain as a Service and Microsoft consulting services to assist customers in developing, deploying, and managing
The company has its presence globally with offices in Americas, Australia, Europe, and Asia.
Ripple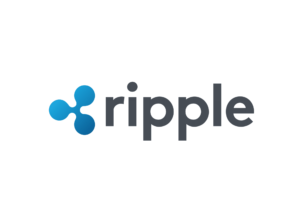 Founded in 2012 and headquartered in California, U.S., Ripple offers global payments network deploying blockchain technology. The company develops RippleNet, an enterprise decentralized solution for global payments. Its solution connects banks, payment providers, digital asset exchanges, and corporates to send money globally using blockchain technology. The company's solutions include XRP, a digital asset for payments in form of crypto-currency; xCurrent, a software for banks for cross-border payments services; xRapid, for payment providers and other financial institutions to manage liquidity costs; and xVia, for corporates, payment providers, and banks to send payments across networks using standard interface. Ripple was formerly known as OpenCoin and changed its name to Ripple in September 2013.
The company is present globally with offices in New York (U.S.), the U.K., Australia, India, Singapore, and Luxembourg.
Chain, Inc.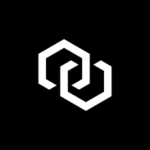 Founded in 2012 and headquartered in California, U.S., Chain, Inc. is an enterprise software company, engaged in designing and developing cryptographic ledgers to enable institutions to design, deploy, and operate financial networks. Its products include Chain Open Standard, an open source blockchain protocol for high-scale financial applications; Chain Core, an enterprise-grade production node; and Chain Sandbox, a prototyping environment. As of September 10, 2018, Chain has been acquired by Lightyear (U.S.) and as per company statement, it would be renamed as Interstellar.
A report into the projected growth of the current blockchain technology market by Meticulous Research® has produced some incredible forecasts for the industry. By 2025, it's expected to have grown at a CAGR of 74%, reaching over $ 28 billion.
Earthport Plc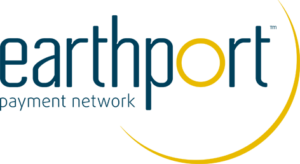 Incorporated in 1997 and headquartered in London, U.K., Earthport Plc is a financial services company that provides payment services globally. The company operates through two segments, Transactional and Professional Services. It offers cross-border payment services through the combination of a network of segregated bank accounts in various geographies by utilizing blockchain technology; software that mirrors the movements of funds from bank to bank; and the knowledge base embedded in the platform and the organization related to each of the countries. The company provides its services to banks and financial institutions, aggregators, money service businesses, and FX houses.
Earthport operates globally with offices in the U.K., the U.S., UAE, and Singapore.
Coinbase

Founded in 2012 and headquartered in California, U.S., Coinbase offers digital currency wallets. It also operates a platform which allows its customers to buy, sell, and store bitcoin, ethereum, and litecoin blockchain currency. It also offers Coinbase, a platform that facilitates consumers and enterprises to transact with bitcoins; global digital asset exchange; and merchant tools. The company also operates Global Digital Asset Exchange (GDAX), an asset trading exchange to trade bitcoin, ethereum, and litecoin. In addition, it provides an application programming interface (API) that enables users to generate bitcoin wallets and addresses, buy or sell and send or receive bitcoin, securely store bitcoin, retrieve real-time or historical price information, receive notifications when payments arrive, and accept and request bitcoin payments as a merchant. Furthermore, it also offers Coinbase Commerce, a merchant tool to accept digital currency payments. Coinbase's platform ensures the secure storage of bitcoins offline; and distributes bitcoins geographically in safe deposit boxes and vaults globally.
Bitfury Group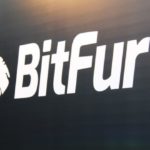 Founded in 2012 and headquartered in Amsterdam, the Netherlands; Bitfury Group develops and delivers software and hardware solutions for businesses, governments, organizations, and individuals to transfer secured assets on private and public blockchains. The software solutions include platform as a service for digital assets management; data analytics; a network of payment channels to facilitate secure transactions; property rights registration; voting; Exonum, a software framework which helps businesses and governments to bring their blockchain ideas and solutions to life; and Chain Hub, a web portal that hosts necessary information about the public blockchain for audience. Bitfury's hardware solutions include BlockBox, a mobile Bitcoin mining unit; semiconductors and microelectronics; servers; datacenter construction; and immersion cooling solutions. Bitfury operates globally and has additional offices in the U.S., Hong Kong, Japan, the U.K., with data center operations in Iceland and the Republic of Georgia.
BTL Group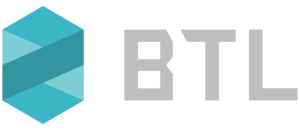 Incorporated in 2011 and headquartered in British Columbia, Canada; BTL Group offers private permissioned and scalable enterprise blockchain platform across various industries. The company's blockchain platform named Interbit is a blockchain development platform designed for business enterprises and developers to incorporate blockchain capabilities into enterprise applications. BTL Group primarily serves finance and energy sectors. BTL Group was formerly known as Northern Aspect Resources and changed its name to BTL Group in November 2015. The company is based in British Columbia, Canada and has international office in London, U.K.
Digital Asset Holdings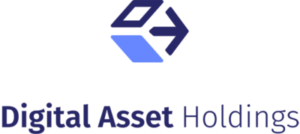 Founded in 2014 and headquartered in New York, U.S., Digital Asset Holdings is engaged in developing and building distributed ledger technology solutions for regulated financial institutions, such as financial market infrastructure providers, exchanges, banks, custodians and their market participants. The company offers its software for various segments such as loans, securities, and foreign exchange, among others. It serves various customers, including banks, dealers, exchanges, central securities depositories, custodians, central clearing counterparties, and other critical infrastructure providers worldwide. The company serves its clients globally and has offices in London (U.K.), Zurich (Switzerland), Budapest (Hungary), and Sydney (Australia).
Authoritative Research on the Blockchain Technology Market
Need more information? Meticulous Research®'s new report covers each of these companies in much more detail, providing analysis on the following:
Recent financial performance
Key products
Significant company strategies
Partnerships and acquisitions
Comprehensive report provides global market size estimates, market share analysis, revenue numbers, and coverage of key issues and trends.
Please download report pages and learn more: